A Hikers Guide to the Government Shutdown #ShutdownNotShutout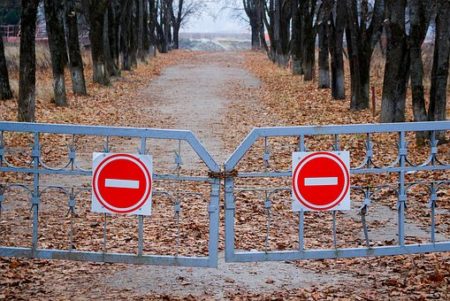 So the government shutdown, now what?
Your bags are packed, the car is loaded, and you are about to set off on a nice outdoor getaway to enjoy some hiking and fresh air when you hear then news that the government has shut down and you may not be able to access your favorite trail. Don't fear, you can likely still go out and enjoy your hike, but you will be more limited in where you can go, what resources will be available, and who will be there to assist you.
Share your #ShutdownNotShutout hiking experience with AHS on Facebook, Twitter (@AmericanHiking), and Instagram (@americanhiking)
Below is a helpful guide to get you through a shutdown.
Bottom Line: Expect limited services and possible closures on federally controlled lands and BE SAFE.
State and Local Parks are not impacted. The shutdown only pertains to the federal government, so any state and local parks and trails should be open for your enjoyment.
National Parks will be open in a limited capacity. In a change from the 2013 shutdown, the Department of the Interior has indicated that National Parks and Monuments will remain open during the shutdown but in a limited capacity. Due to the limited capacity, we encourage all hikers to take extra precautions when hiking as emergency and rescue services will be limited.

Services and Permits will not be provided. The National Park Service will cease providing visitor services, including restrooms, trash collection, facilities and roads maintenance (including plowing), backcountry and other permits, campground reservation and check-in/check-out services, , and public information.
Very limited staff will be on hand. Staffing will be held to the amount needed for the protection of life, property, and public health and safety.
National Parks and Monuments could close at any time. If visitor access becomes a safety, health or resource protection issue (weather, road conditions, resource damage, garbage build-up to the extent that it endangers human health or wildlife, etc.), the area must be closed.
There MAY be some concessions, but don't count on it. Privately run concessions may remain open at the discretion of the park superintendents.
Bureau of Land Management Recreation Sites and Campgrounds will be CLOSED

No camping or access to other recreation sites. Campgrounds, boat ramps, and other recreation sites will be closed or posted as closed in areas where public access cannot practically be restricted. All facilities will be operationally shut down and posted accordingly, with gates locked, restrooms locked, and water systems shut down.
National Wildlife Refuges and Wetlands MAY be CLOSED

Lands that require federal employee presence will be closed. Land that requires the presence of a federal employee or contractor will be closed, public access to refuge lands that does not require the presence of a federal employee or contractor will be allowed to continue.
Forest Service land should be open, but Forest Service Volunteers will be discontinued.

Forest Service land should remain accessible for hiking, but offices, information stations, and programs are likely closed. Volunteer activities would be discontinued during the shutdown. Volunteers that are housed in Forest Service housing will be allowed to remain there, but will not do any project work or be otherwise compensated.
Check to see if the park, monument, land, or trail is open before you go.

While it may be difficult to get updates, try calling, check social media, or ask a friend before heading out. Additional information on Department of the Interior (BLM, National Parks, Fish and Wildlife) and the Forest Service plans for the shutdown are available.
MOST IMPORTANTLY STAY SAFE
Article by, Tyler Ray, Director of Policy and Advocacy at American Hiking Society