Protecting the Places You Love to Hike
Advocate for Hiking Access + Improve Trails
We envision a world where everyone feels welcome in the American hiking community and has permanent access to meaningful hiking, including urban, frontcountry, and backcountry opportunities.
American Hiking works with Congress, federal agencies, and partners on policy issues and legislation to ensure funding for trails, preservation of public lands, and protection of the hiking experience.
Trails don't maintain themselves. Individuals of any age and experience level can become trail stewards. Give back to the trails you love, meet new people, and enjoy the experience!
2022 Volunteer Vacation Registration is Open
Work hard, get dirty, dig deep...and feel immensely rewarded.
Feel confident when you set out on your next trail adventure. Check out our free hiking resources like tips for hiking with families, gear checklists, finding the best trail for you, and more.
Latest Stories and Updates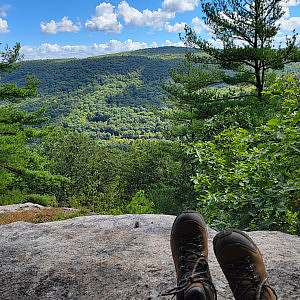 We are writing on behalf of the National Trails Community to express support for the National Scenic Trails Parity Act, S. 2964, (Parity Act) introduced by Senator Baldwin. We represent National Scenic and Historic Trail co-managing non-governmental organizations with extensive experience co-managing our National Scenic and Historic Trails with our agency partners in the federal and state governments and the millions of users and volunteers that recreate on and steward these trails.
Read More