Protecting the Places You Love to Hike
Advocate for Hiking Access + Improve Trails
We envision a world where everyone feels welcome in the American hiking community and has permanent access to meaningful hiking, including urban, frontcountry, and backcountry opportunities.
American Hiking works with Congress, federal agencies, and partners on policy issues and legislation to ensure funding for trails, preservation of public lands, and protection of the hiking experience.
NextGen Trail Leaders are rising stars in the outdoor community and the voice of young hikers who take part in a yearlong program of advocacy and stewardship to protect public lands.
Each year American Hiking brings together five early to early-mid career leaders in the outdoor community with a diversity of identities from across the country. American Hiking provides these Leaders with training, mentorship, networking, trail stewardship opportunities, and professional development and gear stipends.  Through this partnership, NextGen Trail Leaders build and refine their advocacy and outdoor leadership experience and skills, speaking out to elected officials, serving as ambassadors to the hiking community, building a nationwide stewardship movement, and championing conservation, equity, and inclusion.
Trails don't maintain themselves. Individuals of any age and experience level can become trail stewards. Give back to the trails you love, meet new people, and enjoy the experience!
2023 Volunteer Vacation Registration is Open
Work hard, get dirty, dig deep...and feel immensely rewarded.
Feel confident when you set out on your next trail adventure. Check out our free hiking resources like tips for hiking with families, gear checklists, finding the best trail for you, and more.
Latest Stories and Updates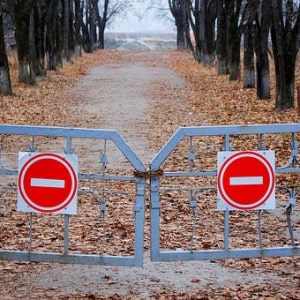 Your bags are packed, the car is loaded, and you are about to set off on a nice outdoor getaway to enjoy some hiking and fresh air when you hear then news that the government has shut down and you may not be able to access your favorite trail. Don't fear, you can likely still go out and enjoy your hike, but you will be more limited in where you can go, what resources will be available, and who will be there to assist you.
Read More