Hike the Hill® — We Go Further as a Community
By Rebeca Rodriguez, 2022 NextGen Trail Leader
Nothing brings me as much joy as a long day out on the trail. Undulating and meandering through the desert, forest, or up in alpine environments brings me peace and a physical challenge. One of my favorite ways to give back to the trails is through outdoor volunteering events. As an active outdoor volunteer I have seen the amount of maintenance and funding needed to keep trails in top condition and sustainably maintained for many years to come. Championing for more trail funding and protection of our public lands led me to advocacy.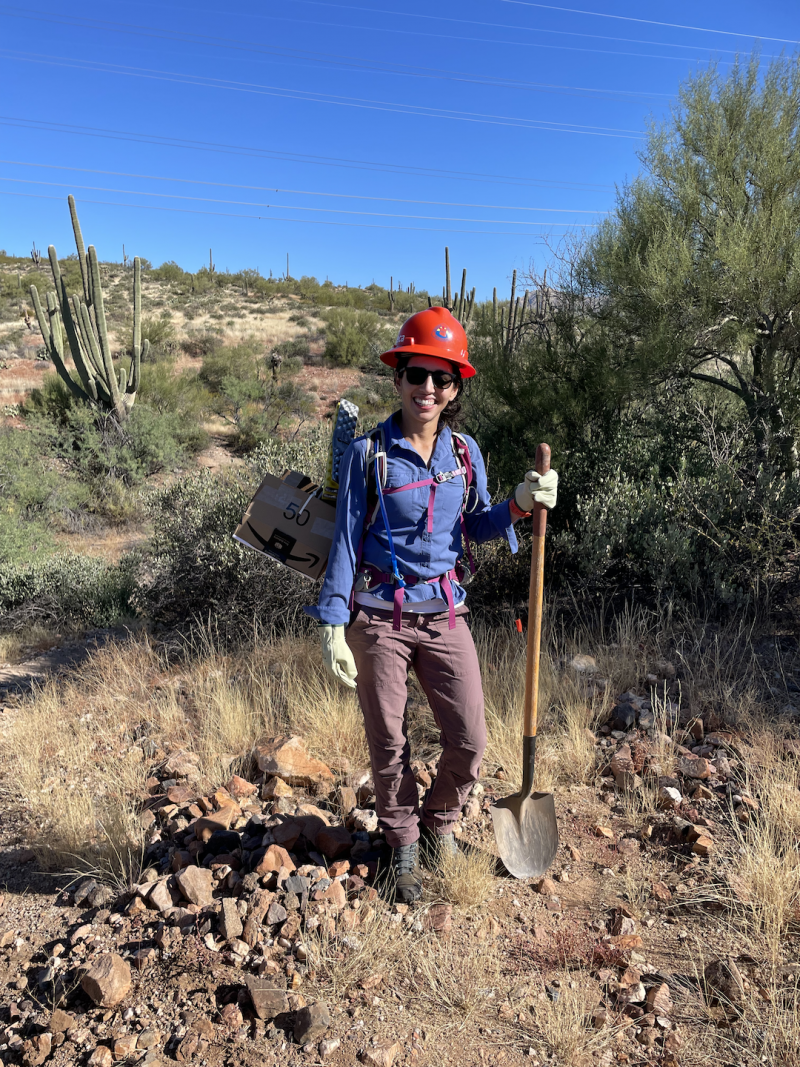 My journey in outdoor advocacy started before becoming an American Hiking Society NextGen Trail Leader. I often found myself researching on my own relevant outdoor bills, policies, and events to attend in order to learn more and share concerns with my elected officials. I often sent out physical letters in the mail or emails to my elected officials with the hopes of having my voice heard and having more legislation to support trails through funding and conservation. Conducting all the research on my own and trying to get clarity on definitions and timelines was very time consuming and tough. I had many questions, but persisted because the trails were and continue to be so important to me. You can imagine my excitement when I first received a reply from my elected official. However, you can imagine my disappointment when I noticed it was a general response and not addressing the issue at stake.
Becoming an American Hiking Society NextGen Trail Leader and joining Hike the Hill® brought about a 360 degree change! This year I was not alone in conducting legislation research and in my quest to try and interpret it all. Instead, during the Hike the Hill® training, I was immersed with a group of like minded and passionate hikers throughout the country. The preparations included informative briefing sessions over Zoom calls where we all received a deep dive in the legislation and learned about key asks to make of our elected officials. The Hike the Hill® experience was not all preparation, it involved action too. Meetings were set up and I was able to meet virtually with staffers. Leading up to the meetings I was nervous since this would be a live interaction and not just the written word. Once the meetings kicked off, I was able to relax and stay curious. I learned more about the staffer, shared my personal story, and advocated for the trails we care about so much. The best part? The staffers actually listened and took notes. The follow up was very different too as it was personalized and left a door open to more conversation. The Hike the Hill® experience really showed me the importance of coming together as the diverse trail community that we are and advocating for our trails. It is important to be authentic, well prepared, and to finally take action. In reality, we really do go further as a community.