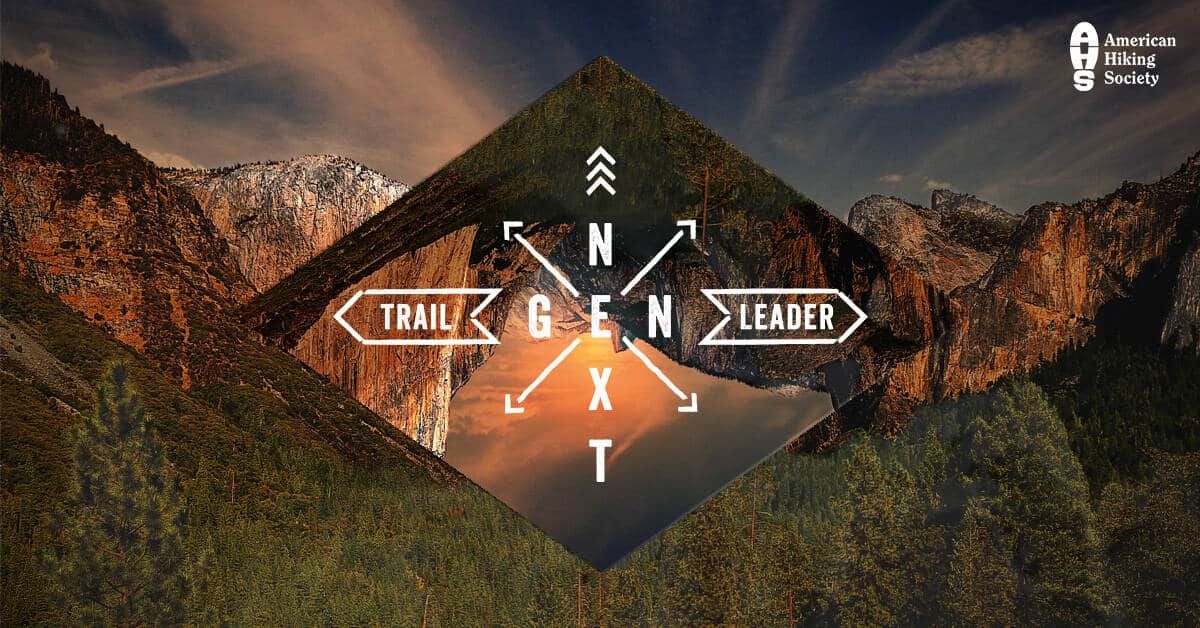 American Hiking Launches 2019 NextGen Trail Leaders
The second class of AHS NextGen Trail Leaders brings together rising stars in the outdoor community from all walks of life and across the country. With AHS, NextGen Trail Leaders will champion diversity in the outdoors and fight to protect our public lands, amplifying the voices of hikers all across America. The 2019 class of NextGen Trail Leaders features inspiring individuals who are already transforming the nationwide conversation on diversity in the outdoors and public lands protection.
Over the course of the year, NextGen Trail Leaders will share their experiences through social media, meet face-to-face with elected officials at Hike the Hill® to advocate for public lands and diversification of trail access,  give back to public lands through National Trails Day® and Volunteer Vacations, and inspire a more inclusive and service-oriented hiking community.
Bam Mendiola
(Pronouns: they, them, theirs.)
Instagram: @mynameisbam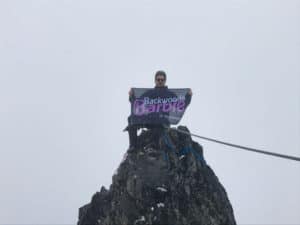 Bam Mendiola is a national speaker, published writer, and diversity consultant. They seek to #expandthenarrative of those outside to include members of targeted communities and their work has recently been featured by NBC, REI, and the Race and Pedagogy National Conference. On social media, their NBC documentary has received over 200,000 views and their essays have been featured on the covers of Washington Trails and Mountaineer Magazine. You can find Bam climbing stratovolcanoes in the PNW near their home on the ancestral lands of the Duwamish (currently known as Seattle, Washington) or on Instagram.
Adam Tobey
Instagram: @goago_utah
A Utah transplant from Virginia, Adam fell in love with the mountain landscape upon visiting the West and developed an immediate passion for protecting it.
Together with his spouse, he founded Arcadia Guided Outdoor Education, which offers adventure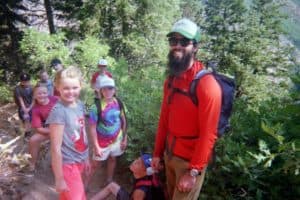 camps and backpacking trips for young people and focuses on the teaching and practice of Leave No Trace principles both in the wilderness and in neighborhood communities. He also serves the Center for Outdoor Ethics as the Utah State Advocate for Leave No Trace. Aside from finding great enjoyment hiking, backpacking, and trail running in the mountains, Adam also enjoys climbing and mountaineering, and teaches climbing classes at a local gym.
A graduate of Princeton Theological Seminary, he also holds a Master of Divinity and a Master of Arts in Christian Education and Formation and serves the Presbyterian Church (USA) as a Youth Director. This unique background enables Adam to weave theological and ecological ideas
together as he teaches in the pulpit, woods, and everywhere in between. He is excited to serve the American Hiking Society as a NextGen Trail Leader, and is most looking forward to speaking with those involved in legislature about the importance of protecting public lands for the next generation to experience, enjoy, and learn to love.
Amanda "Zuul" Jameson
Instagram: @browngirlonthenst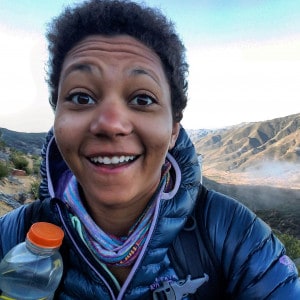 Amanda "Zuul" Jameson discovered long-distance trails just over five years ago, and has centered her life around the long-distance hiking community, outdoor education, and public lands since then. While she's hiked over 3,500 miles on the Colorado Trail, the Pacific Crest Trail, and half of the Grand Enchantment Trail, she's more focused on giving back. She has volunteered on a panel at the Outdoor Retailer Summer Show for the Continental Divide Trail Coalition, shaken down dozens of packs at the now-defunct ADZPCTKO, run panels for the American Long Distance Hiking Association - West, and raised thousands of dollars for charity during her hikes. Her blog, Brown Girl on the NST, documents her hikes with attention to her subject position as a black woman. She has worked as an environmental educator for her local youth corps and as a traveling trainer for the Leave No Trace Center for Outdoor Ethics. She holds a Master's degree from the University of Oxford and a Leave No Trace Master Educator certification, serves on the board of the American Long Distance Hiking Association - West, and works for a non-profit supporting diversity in the outdoors industry.
Kaci Stringer
Instagram: @thewanderingdar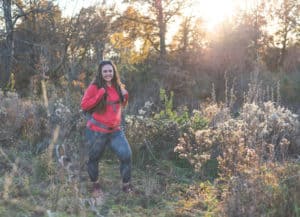 Kaci Stringer is a self-described "small-town chick" from Kansas with a true passion for hiking and volunteering on trails across America, including multiple Volunteer Vacations and hosting National Trails Day® events. She's a nature loving, adventure enthusiast seeking to positively promote the outdoors through personal experiences and her camera lens. Kaci loves chasing waterfalls after a good rain and tracking down the best places for sunset views. Most of the time, when exploring, you can find her in the Ozarks of Northwest Arkansas and Southwest Missouri.  Hobbies include: hiking, backpacking, nature photography, camping and kayaking. Kaci enjoy' s all outdoor activities and is happiest among wild places.
Karen Ramos
Instagram: @naturechola
Born on the Central Coast of California Karen spent her younger years following the crops and migrating across the state with her parents. At a young age she learned the various seasons by the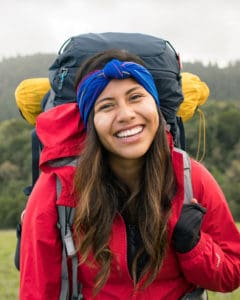 produce that was being cultivated, being a migrant-indigenous child deeply impacted her bond with the outdoors, education, and identity. So much so, that when she saw the need for more inclusive outdoor leadership she took the plunge and founded a nonprofit, Get Out Stay Out. Get Out Stay 
Out is a youth led 501(c)3 nonprofit serving the indigenous-migrant community on the central coast by creating opportunities to engage with the outdoors through unstructured play and independent learning. GOSO focus on using the outdoors environment as a catalyst for social change and inspiring self development.
Karen is also the founder of NatureChola, a personal blog and social media platform in where she uses storytelling to deconstruct the current dominant narrative of what it means to be an "outdoors-person", her work has been featured in REI, Merrell, Thermarest, and various other blogs and media outlets.
Karen is currently a student at Cal Poly San Luis Obispo.
Thank You 2019 NextGen Trail Leader Sponsors
        Jane and Walt Daniels