UPDATE 4/12/18: Your voice and the voice of over 100,000 others who provided comments opposing the fee increase was heard. The Department of the Interior announced today it is abandoning plans to drastically increase fees at specific National Park sites and instead will implement a more modest increase.
Here's what you need to know:
Effective June 1

entrance fees at most NPS sites that collect fees will increase by $3-5 for Vehicles, Motorcycles, and Single Person passes.

The Interagency Annual Pass will stay at $80, and the Lifetime Senior pass will retain its recent hike to $80.

Park-specific Annual Passes will increase by $5-10 per year.

More than ⅔ of National Park Service-managed

parks, historic and cultural sites, and monuments

will remain free to enter.

The Access Pass, Free Annual Pass for Military, and the Volunteer Pass remain unchanged.
A full list of the changes is available here.
___________________________
Original Article Published December 17, 2017
Let me start by making it clear that American Hiking supports charging entrance fees to National Park Service (NPS) sites.  Entrance fees are an important part of NPS funding and instill a sense of value to the visitor.  There may even be some utility in raising the fees a bit since they haven't changed in almost a decade.  Hiking the entrance fees by the largest percentage since World War II, on the other hand, is another matter.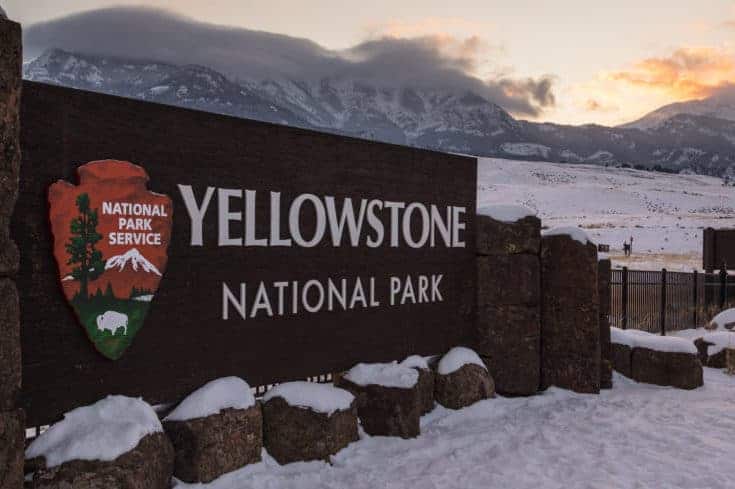 To address a maintenance backlog, the NPS has proposed a national park entrance fee increase during peak season in specific national parks (see details at the end).  For many families that have been planning a trip to a national park for months or years, those increases probably won't break the bank since they pale in comparison to the cost of plane tickets, lodging, food, and rental cars.  And, compared to a few days at Disney World, where a 6-day ticket alone is over $350 per person, national parks are a bargain no matter what (and the hiking is better ;)).  But that's not really the point.
Let's start with the maintenance backlog, often referred to as the "deferred maintenance".  This is the pile-up of unfinished infrastructure projects, including things like trail maintenance, road and bridge repair, historic structure refurbishment, visitor center maintenance, etc.  As of February 2016, the total cost of this backlog was sitting at nearly $12 billion.  
If the NPS put towards the maintenance backlog the entirety of the estimated

$70 million/year

in additional revenue to be gained from fee increases, it would take at least 170 years to clear up that log jam
.
Clearly, that's an unrealistic scenario. NPS is not suggesting that the increased entrance fees are the only way to clear up the backlog, but it does give you a sense of how little a dent the fee increase would make.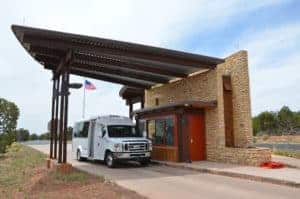 There must be better ways to tackle that backlog.  Park entrance fees aren't the only way that the national park system gets funding.  In fact, entrance fees only account for just under 5% of the roughly $3 billion in national park funding per year (based on fees collected in FY14).  The rest comes from Congressional appropriations (roughly 85% in FY14), donations, and other** funding sources.  Congress has roughly kept funding levels the same for the past two decades (when adjusted for inflation); but, even though the NPS accounts for only about 0.08% of the federal budget, that funding has never been enough to keep up with the maintenance of aging infrastructure, much of which dates back to the 1930s Civilian Conservation Corps and is further deteriorating under increased traffic.  The current Administration has only exacerbated the problem by asking for 13% less from Congress for FY2018 (the largest cut since World War II) instead of fighting for a bigger budget.  Thus, raising the fees basically hits American citizens twice -- at the park entrance gate, and in the insufficient allocation of their tax dollars.  Unfortunately, the backlog is now so monstrous (4 times the annual NPS budget) that there is probably no way that the federal government could tackle it on its own, but no one is helping the problem by making visitors pay more to little effect while simultaneously decreasing government funding.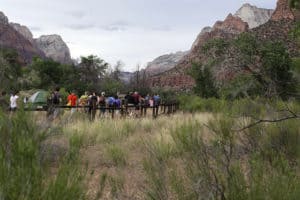 I've also heard suggestions that raising fees could help with the overcrowding problems at certain parks stemming from an unprecedented number of visitors.  Because of the reasons explained below, I don't think that raising fees is the best way to address overcrowding.    Potential other solutions could include, for example: limiting the number of cars allowed in the park per day, instituting a reservations system, providing incentives for increased shuttle use, etc., all of which could help solve overcrowding equitably, instead of leaving out those who can least afford it.
So you might say, "Well, I support my parks, so I am willing to pay a bigger fee to help defray costs, even if it only makes a small difference."
 I agree -- so am I.   But, again, that's not really the  point.  
Here's what I think is the crux of the issue:
Increased entrance fees are unlikely to make much of a dent in the $12 billion backlog.  The NPS, Congress, and the private sector are going to have to get creative and hash out a strategy that brings real, sustainable money to the table.

For low income families that are regular visitors to a local NPS site, increased fees could actually become prohibitive, even if they are unlikely to monetarily affect middle income families that can afford a trip to a far away park.

Raising fees also has an intangible effect on groups that have traditionally been disenfranchised in one way or another from enjoying our national parks.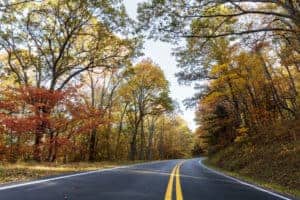 That last one might seem less concrete, but it is nevertheless important.  For various reasons too complex to go into here (e.g., see this and this), people of color, while supportive of the national park system, have often felt excluded from it and make up a much smaller percentage of park visitors than their percentage of the general American population would imply.  The cost of an entrance fee is not the biggest reason for that sense of being an outsider, but it is a reason.  Increasing the fee only adds yet another barrier to diversity in park visitors.
Whatever your views on the fee increase, the National Park Service wants to hear them and has extended the deadline for public comment.  Make your opinions known here by December 22 -- the national parks are yours, after all.
Here are the details on the proposed fee increases.  
Note that under the Federal Lands Recreation Enhancement Act, 80% of the fees collected at any given park go toward that park's budget, and 20% are applied to the whole park system.
Starting May 1, 2018: Arches, Bryce Canyon, Canyonlands, Denali, Glacier, Grand Canyon, Grand Teton, Olympic, Sequoia & Kings Canyon, Yellowstone, Yosemite, and Zion National Parks;

Starting June 1, 2018: Acadia, Mount Rainier, Rocky Mountain, and Shenandoah National Parks; and

Joshua Tree National Park "as soon as practicable in 2018".
The fee structure during peak season would be as follows:
$70 per private, non-commercial vehicle;

$50 per motorcycle;

$30 per person on bike or foot or in a park shuttle bus;

$75 for a park-specific annual pass;

The $80 American the Beautiful pass price does not change;
Current entrance fees at the affected parks vary.  As an example, the current fees at Grand Canyon are:
$30 per private, non-commercial vehicle;

$25 per motorcycle;

$15 per person on bike or foot or in a park shuttle bus; and

$60 for a Grand Canyon annual entrance pass.
Article by Kate Van Waes, Executive Director at American Hiking Society
---
**SIDE BAR:  So that you don't worry that I'm hiding a devil in the details . . . the other sources of funding are a bit complicated, which is why I'm moving them to this sidebar for those who are interested. For example, the national parks are obligated to upkeep the infrastructure (roads, bridges, etc.) needed for owners of private inholdings (see my last blog) to access their land.  But it's actually less expensive for the NPS to purchase and benefit from the private inholdings than upkeep the infrastructure just for the benefit of the private owner.  In comes the Land and Water Conservation Fund, which takes money from offshore drilling and uses it, among other things, for NPS purchase of inholdings.  There's also the Legacy Act, which has been introduced in the Senate but not yet passed into law and would require small amounts of federal mineral extraction revenues to be directed toward addressing the national park maintenance backlog.  AHS supports passage of this Act.  The NPS also receives some transfers from the Department of Transportation.  And there are arguments to be made that the NPS should improve its Capital Investment Strategy.   
---