"Save Your Trails" Fundraising Campaign Concludes, Real Work Begins
Thanks very much to all of the generous donors who contributed to the "Save Your Trails" fund.  This fundraising effort has now been successfully concluded, and we are proceeding with our efforts to protect the hiking experience on sections of National Scenic Trails where bicycling is already prohibited.  In the coming year, American Hiking Society will be working with federal agencies, hiking clubs, and others in the outdoor recreation community to understand and address this issue as it affects the hiking experience on National Scenic Trails.  This post provides a brief recap of the issue, a couple of hyperlinks to more detailed information, and a summary of recent related activities.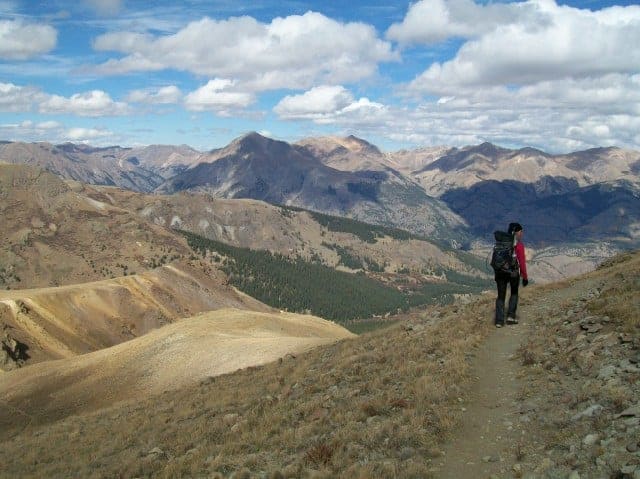 American Hiking Society is not opposed to mountain biking, and we have demonstrated a genuine willingness to work alongside the mountain biking community to promote and protect trails and the outdoor recreation experience. We are not trying to remove any mountain biking activities, but rather are working to insure that a few select, iconic long-distance hiking trails remain bike-free, as they are currently mandated by Congress.  The National Scenic Trails in question were neither designed nor built for mountain bicycle use, which raises concerns about safety, sustainability and the displacement of hikers on these trails if mountain bicycle use is permitted; yet in recent months there has been an upsurge of organized mountain biking groups working to gain access to sections of these trails, as reported by the National Parks Traveler:  International Mountain Bicycling Association Wants Access To National Scenic Trails. 
We will periodically post updates on the progress of our work regarding this issue in the Advocacy section of our website.  In the meantime, here are some specific examples of the actions we are taking:
American Hiking Society's President recently met with the Executive Director of IMBA at the AHS offices in Silver Spring, MD.  They discussed many items of common interest, including mountain bike access on National Scenic Trails, joint efforts to protect the Recreation Trails Program funding, and the complexities of shared use trails for hikers and bikers.  American Hiking Society is pleased to have a good working relationship with IMBA, and we look forward to continued collaboration with IMBA on issues that are of concern to both of our constituencies. 
American Hiking Society's President will soon be attending the 14th National Scenic and Historic Trails Conference organized by the Partnership for the National Trails System, where he will participate in discussions regarding the issue of bike access to sections of the National Scenic Trails where bicycling is already prohibited.
For more information:
Read our FAQ about the Save Your Trails Campaign.
Read the American Hiking Society Mountain Bike Policy.