Would you like to join us as we empower all to enjoy, share, and preserve the hiking experience? Learn more about our NextGen Trail Leader and Ambassador programs.
Two Ways Individuals Can Partner With American Hiking Society
NextGen Trail Leaders are rising stars in the outdoor community and the voice of young hikers who take part in a yearlong program of advocacy and stewardship to protect public lands.
Each year American Hiking brings together five early to early-mid career leaders in the outdoor community with a diversity of identities from across the country. American Hiking provides these Leaders with training, mentorship, networking, trail stewardship opportunities, and professional development and gear stipends.  Through this partnership, NextGen Trail Leaders build and refine their advocacy and outdoor leadership experience and skills, speaking out to elected officials, serving as ambassadors to the hiking community, building a nationwide stewardship movement, and championing conservation, equity, and inclusion.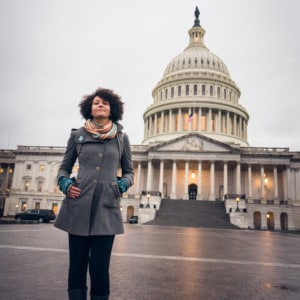 I learned a lot about federal politics in just a few short days, and while I'm still trying to figure out what it means to me, I think that it's important to keep perspective. That said, I'm not going to stop dreaming – about ways to improve trails and my community today, and about ways to advocate for change in the future.
Hiking experts, leaders, content creators, and most importantly passionate advocates of the hiking experience.
AHS Ambassadors:
Represent American Hiking Society as a voice for hiking and public lands across social media and AHS communications.
Provide content and storytelling for the AHS Blog and social media channels.
Receive advocacy and communications resources to be effective advocates and leaders.
Join or support annual National Trails Day® events in their local areas in June as a host or participant.
Have the opportunity to participate in an American Hiking Volunteer Vacation stewardship trip.
Participate in other AHS advocacy campaigns, programs, and activities.
AHS Provides Ambassadors:
Discounted registration for an American Hiking Volunteer Vacation trip.
Networking opportunities with leaders and other professionals in the outdoor industry.
Swag and gear from AHS and corporate sponsors.
AHS Ambassador Applicants should be:
Passionate about outdoor advocacy, hiking, and stewardship.
Excellent, dynamic communicators.
Available to engage regularly throughout the year on social media and AHS communications on efforts to protect public lands, hiking, and diversity in the outdoors.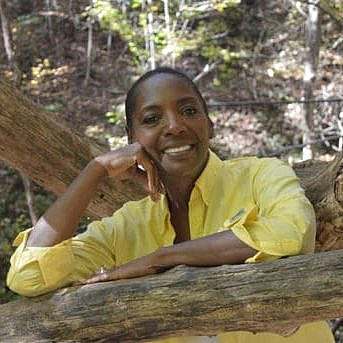 Hiker/Adventure Leader/Speaker