5 Benefits of a Sunrise Hike
Do you have a regular fitness regime? Does it include a sunrise hike? If your answer is no… consider changing it to yes.
This past spring I started doing a local hike during the week after accepting an invite from a friend. I had done this hike many times before, but always on weekends when I made time for my "outdoor" adventures. In fact I had avoided hiking during the week using all sorts of excuses; not enough time, too early, too far, too dark, too cold, too lonely, a little scary… do any of these sound familiar?
Here are 5 reasons why you should stop making excuses and start hiking!
Variety: One of the things I love about my morning hike is that even though I hike the same trail, no morning is ever the same. The flowers and foliage are ever changing and each sunrise is unique in the way it greets you. We race the heat of the summer with pre-dawn starts and embrace the crisp fall mornings with an extra layer of clothes. The path we travel is the same, but Mother Nature makes sure that each hike is a unique experience.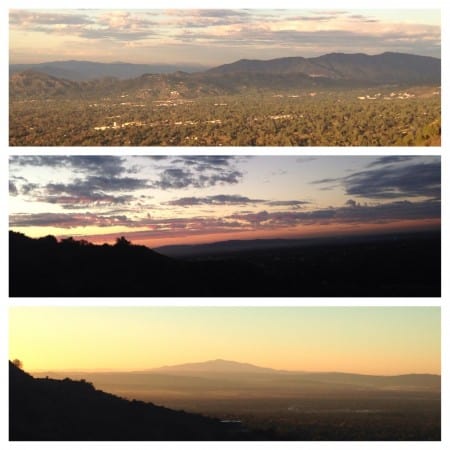 Community: Local trails provide a community of like-minded people, those who choose trail over treadmill, a trail family. The thing that most surprised me was how social the morning is. Just like the gym, or your workout class, there are regulars. Unlike the gym, or a class, here a friendly smile and "good morning" usually awaits you. Hiking with one of the regulars definitely makes getting to know people much easier, but if you are friendly eventually those good morning greetings turn into a conversation and may even develop into a friendship. One of the great things about hiking is the pace lends itself to conversation. Don't worry, you get to know the runners too the conversations are just shorter and faster.
Strength: Who needs a Stairmaster when you can head up a hill to work those glutes? I promise the view from the top of your hike will beat the view from the Stairmaster any day. No hills nearby? Don't underestimate the value of uneven terrain in building stabilizer muscles around your feet, ankles and knees. Worried about toning those arms take along some hiking poles or wear wrist weights. Also not hitting the snooze button is good for mental strength.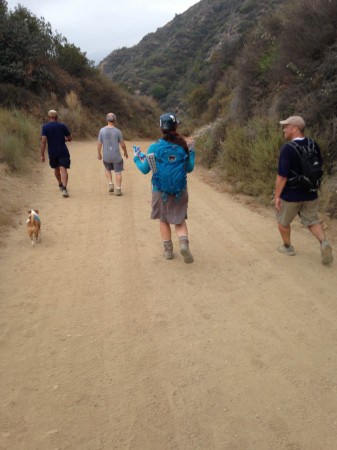 Fitness: Any amount of cardio is beneficial and hiking can provide great benefits in this area. Hills provide great cardio training by bringing your heart rate up. Are your trails too easy and not providing the workout you are looking for? Fill a backpack with containers of water to add weight. If going up hill, dump the water on a grateful tree or bush before heading back down to help save your knees. Keep things interesting by adding bonus exercises every 15 minutes. Use a fallen tree or picnic table for push-ups. Hold a rock against your chest and do some squats. Keep track in a journal how long it takes you to do a specific trail and how you feel while doing it so you can see your progress over time.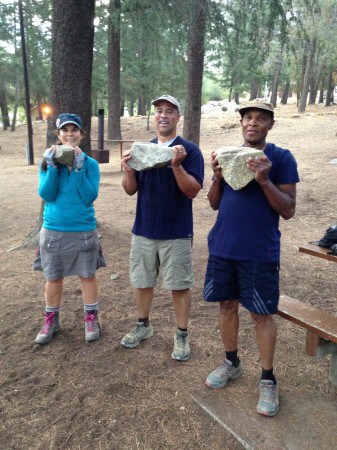 Health: Let your morning hike be a mental health break from the craziness of life and the day ahead. Try hiking devoid of devices, no music, no texts, and no checking email, turn the ringer on silent. I love to take pictures, but try not to share them until after the hike is over. Use this time to be present in the moment clear your mind, and really enjoy your hike. In the winter months this may be your only chance to get out and get some sunshiny vitamin D! Be inspired to eat a healthy breakfast after your hike and make better food choices throughout your day. Take the smiles of your trail friends and the accomplishment of your hike into the day.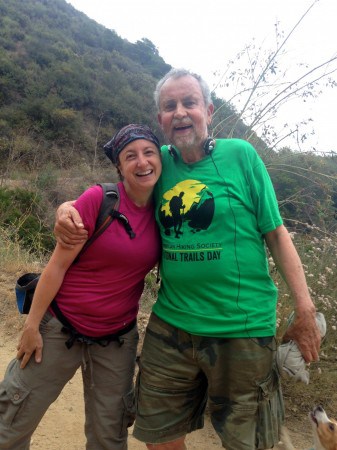 Sound like a great idea, but not sure where to look for a good trail? There are lots of good resources out there to help you find and learn about nearby hikes. Consider safety, proximity, accessibility, and level of difficulty when looking for your weekly morning hike.
Here are a few recommendations to find local hikes.
Look to see if your city or county has a list of nearby trails.
Example:  http://trails.lacounty.gov
Local blogs can be great a great resources, just be aware of who is writing it and if the information is current.
Example:  http://www.modernhiker.com
There are lots of great outdoor websites and apps out there.
Example:  OhRanger is great app for finding nearby parks and public lands. http://www.ohranger.com
[spacer size="15″]Do you have a favorite weekday hike? We would love to know about it!
Blog Post by:  Saveria Tilden, AHS Hike Ambassador & Outdoor Gal!
www.TheAdventurUs.com