5 Tips to Keep Your Feet Happy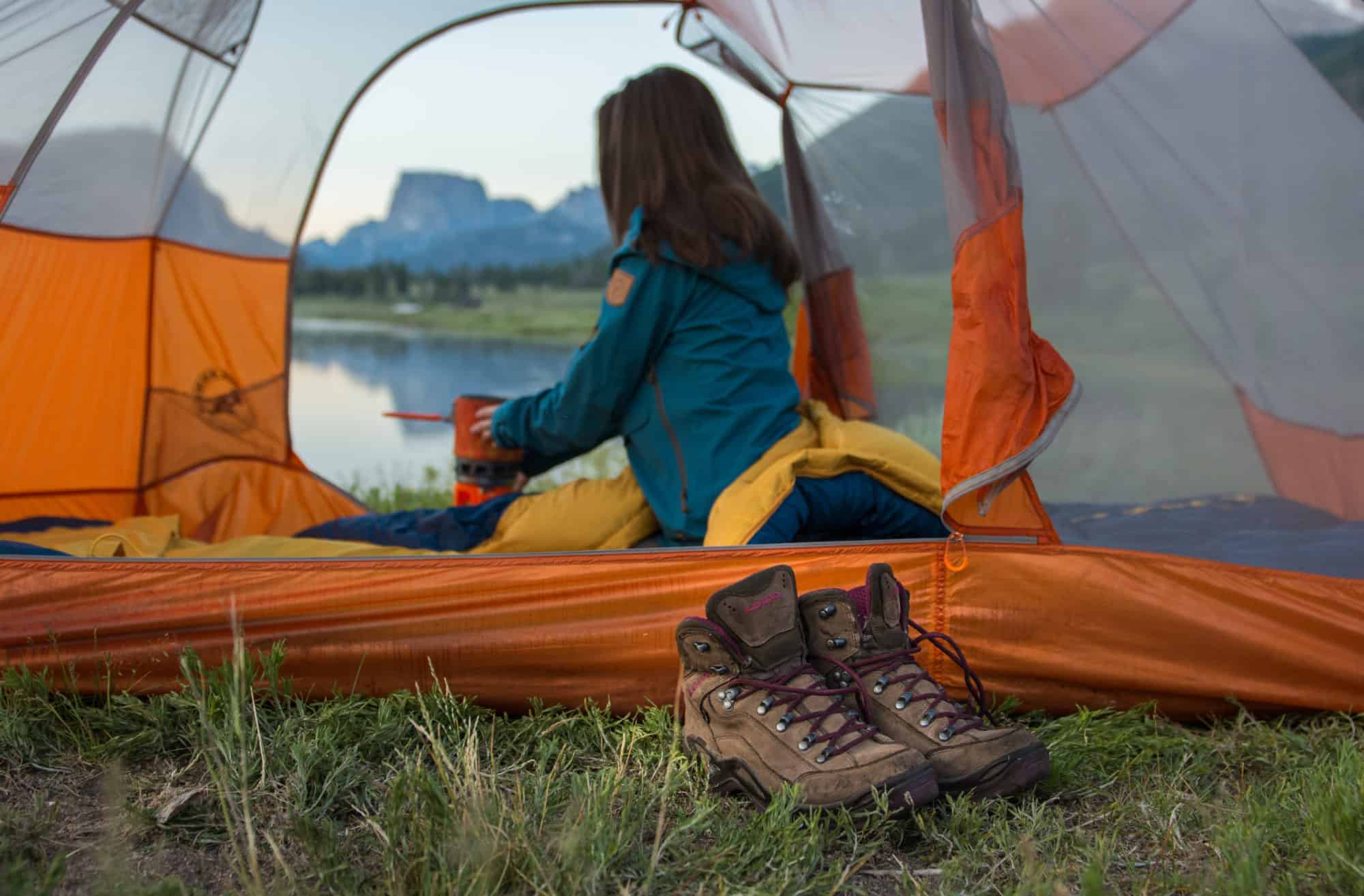 Hello Fall! With less-crowded trails, cooler days and glorious fall colors, it's our favorite time of the year for hiking and backpacking trips!
To make sure your trip isn't ruined by sore, damp, or blistered feet, here are some tips from our trail buddies at LOWA Boots:
1. Low-cut boots are great for day hikes and short overnight trips, but a good rule of thumb is, the heavier the pack, the stiffer and higher the boot. Unless you're serious about going fast and super light, we recommend a mid-cut boot (to the ankle) for more than a short weekend jaunt. And yes, it's possible to get a relatively lightweight hiking boot that fits like a sneaker, yet still supports underfoot.
2. For serious hikes, steer away from shoes with "cushy" EVA midsoles. Boots with polyurethane (PU) midsoles will keep your feet more comfortable because the midsole material springs back to life with every step, which translates to way less achy feet at the end of the day. (Most athletic & running shoes do have EVA midsoles. If you spot horizontal creases in the midsole, that's a sign that the midsole has lost its ability to spring back into shape.)  A plus: PU midsoles last longer, so you'll get more miles out of your investment.
3. A boot with waterproof/breathable GORE-TEX lining is a great choice for fall hiking, especially if there's a chance of wet weather or early morning walks through dewy grass. Throw on a pair of snow spikes and gaiters once the flakes start flying and you've got a winter hiker as well for anything other than the coldest days.
4. If you'll primarily hike in the warm and dry Southwest, leather-lined boots can be a good choice, since a leather lining wicks moisture away from your feet and over time provides a close-to- custom fit.  Just make sure to have extra break-in time (to allow the leather to conform to your feet) before you set out on a long trek.
5. Seek out a reputable boot-fitter who is trained to size your feet and guide you to the right fit and style for your needs.  Hint for any shoe shopping: The best time to try on boots is late in the day, when your feet are more swollen than in the morning.