American Hiking Elects Four New Board Members for 2023
American Hiking Society is pleased to introduce four new members of the Board of Directors in 2023. Each new member brings a wealth of experience and expertise along with a passion for supporting the mission of empowering all to enjoy, share, and preserve the hiking experience. New board members include:
Andrea Flora (she/her)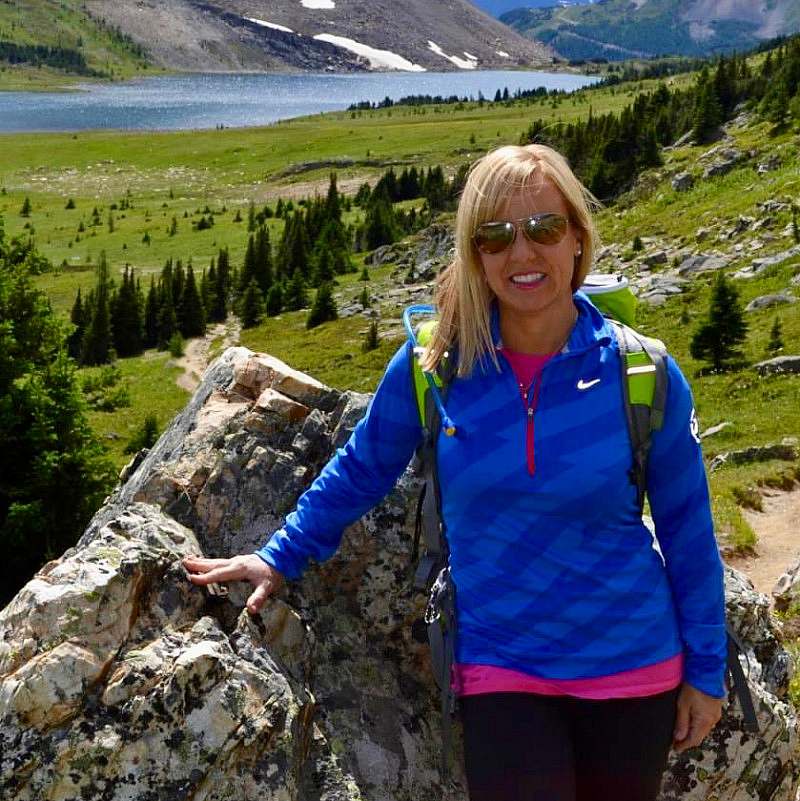 Professionally, Andrea is a CPA with extensive experience in financial analysis, auditing, and taxation. She spent over a decade working in "Big 4" accounting firms and has served as treasurer and finance committee chair for several nonprofits. Andrea is an angel investor with Queen City Angels, where she collaborates with other experienced investors committed to accelerating the growth of promising early-stage businesses. She has a particular interest in impact-driven businesses, healthcare, sustainability, and environmental impact investing. In addition, Andrea advises nonprofits on strategic planning, community engagement, project management, and fundraising. She received her B.S. in Business with a major in Accountancy from Miami University.
Andrea is passionate about inclusion in the outdoors and is always looking for ways to remove barriers or create new opportunities for others to enjoy it. She serves as a sherpa for Luke5Adventures, helping people with disabilities hike and experience the outdoors in ways not otherwise possible by carrying an adaptive chair on trails, over obstacles, and through streams. She fully appreciates the positive impact of the outdoors on both physical and mental health and is at her happiest with mud on her hands or on her boots.
In her free time, Andrea enjoys exploring national parks and international adventure travel with her husband and three children, who have grown up with nearly every family vacation centered around hiking or outdoor adventure. She has completed major hikes on four continents and hopes to add a fifth in 2023 or 2024. Her favorite hiking companion (besides her family) is her dog, Penny, who shares her love of the trail.
Mason Gravley (he/him)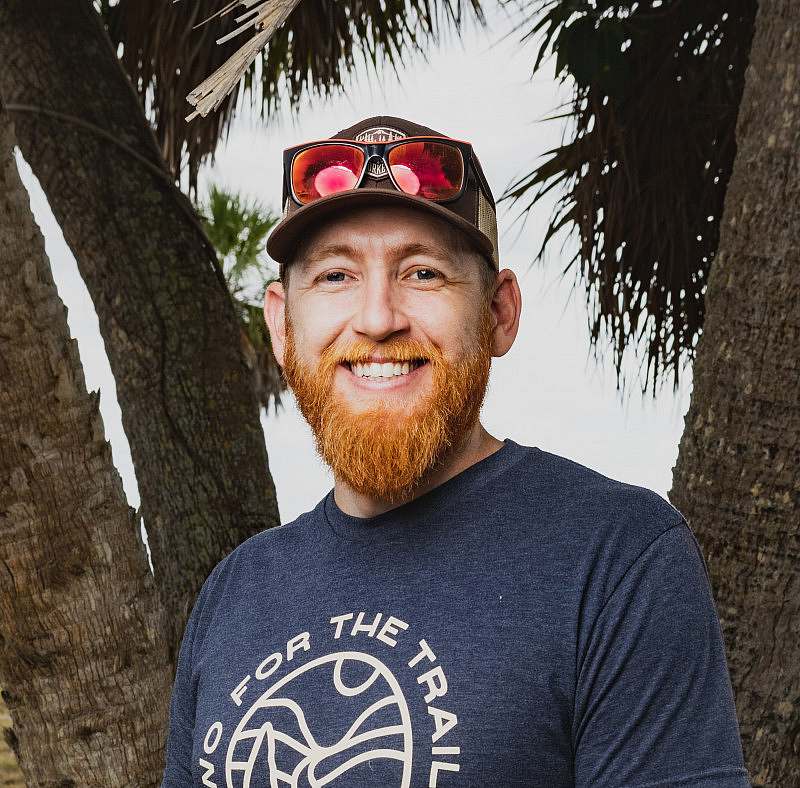 Mason grew up somewhere between the swamps, orange groves, and cattle ranches of central Florida. After discovering a phenomenon called elevation through extensive backpacking and bikepacking trips in college and beyond, he settled down in the mountains of California and Colorado for nearly a decade before starting a family and returning back to Florida with a new point of view. The places we don't always think of as hiking and wilderness destinations are precisely the places he likes to explore. The more off the beaten path, the better! It doesn't matter if that's central Kansas or Central Park, if it's wild, it's beautiful and if it has a trail to be hiked, let's go!

Mason works as Lead Adventurer for Athletic Brewing, hosts the Adventure Sports Podcast, and is the sixth member of an amazing family of one endlessly fantastic partner, two small but mighty humans, and two large but gentle dogs.
Ronald Morris (he/him)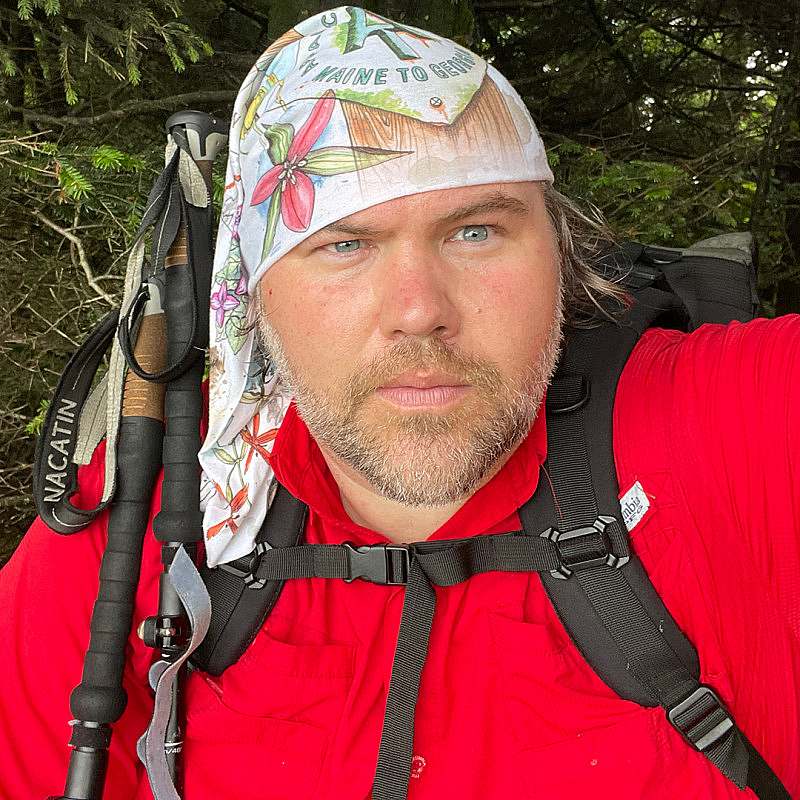 Currently, Ron serves as the Chief Legal Officer for Asteya Holding Company, overseeing all legal and compliance-related matters for a group of international subsidiaries. He graduated from the University of Mississippi and Mississippi College School of Law. Outside the corporate legal world, Ron can be found on the numerous local mountain trails near his North Carolina home. Finding his enjoyment on the trail, he is drawn to the southern Appalachian Trails and beautiful state parks in the region.
Off the trail, he enjoys strength training, volunteering to help local non-profits, and mentoring young legal professionals. Ron has a dream to complete a thru-hike of the Appalachian Trail.
Emily Walbridge (she/her)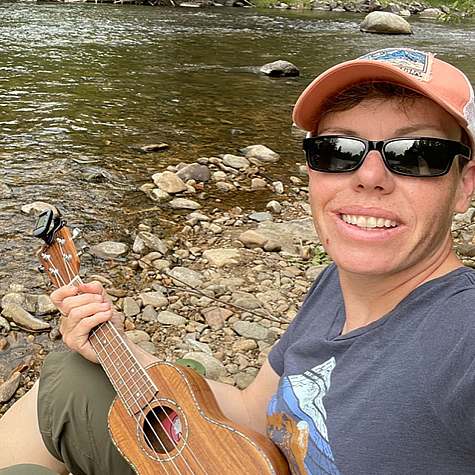 In her professional life, Emily is on the Adidas North America Marketing team and the Green Team Steering Committee. Her focus is on sustainable marketing solutions and strategy. She is also working on her master's degree from the University of Colorado Boulder, focused on the Outdoor Recreation Economy. Her goal after graduation is to build and lead sustainable organizations that create profit for shareholders while protecting the environment and improving the lives of its customers and employees.
In her spare time, Emily has an active outside lifestyle, including hiking, mountaineering, skiing, snowshoeing, fly-fishing, and extensive volunteer history with Washington Trails Association, Mazama's, and The Mountaineers.
When hiking, Emily always remembers her hiking poles and her camera. Her motto during a hike is to distribute the wealth of work to the entire body instead of solely depending on leg strength. Using hiking poles will help keep the arms strong and mitigate possible knee injuries.
Emily lives in Washington state with her partner and their two rescue labs, Honey and Sugar.