Athletic Brewing Co. Expands Support for Trails Nationwide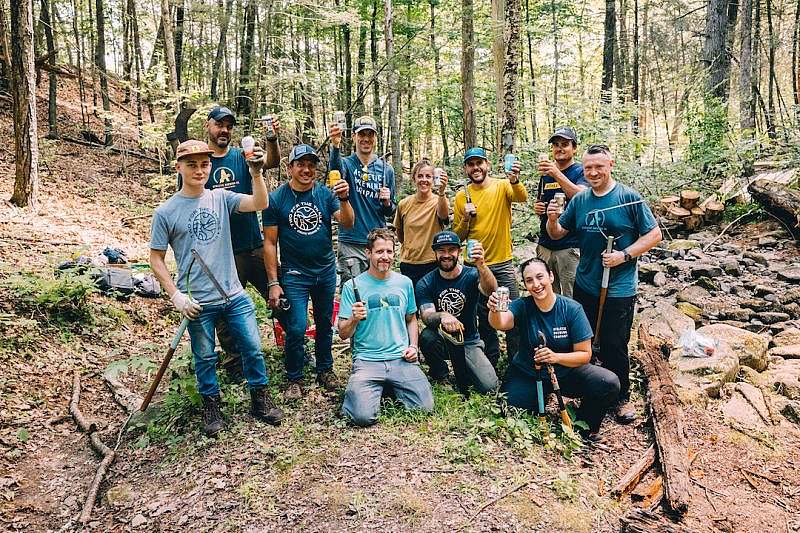 There's nothing quite like the joy of exploring a new trail and experiencing the beauty of nature. But with more people hitting the trails than ever before, it's crucial these natural spaces are protected and preserved for future generations. That's why Athletic Brewing Company's Two for the Trails program is such a game-changer–by donating a portion of their sales to trail maintenance and restoration. They're helping to ensure these cherished hiking trails remain enjoyable for years.
Founded in 2017, Athletic Brewing Company is a trailblazer in the brewing industry with their premium non-alcoholic beer. What sets this company apart from other breweries is not only their focus on producing high-quality non-alcoholic beer but also their commitment to environmental sustainability and social responsibility. One of their most notable initiatives is the Two for the Trails program, which aims to protect and preserve natural spaces.
The Two for the Trails program is simple: for every product Athletic Brewing sells, the company donates up to $2 million to nonprofits working to build and maintain trails. Named after the founder's family tradition of taking two brews to toast post-trail adventures, Two For the Trails is at the heart of everything they do.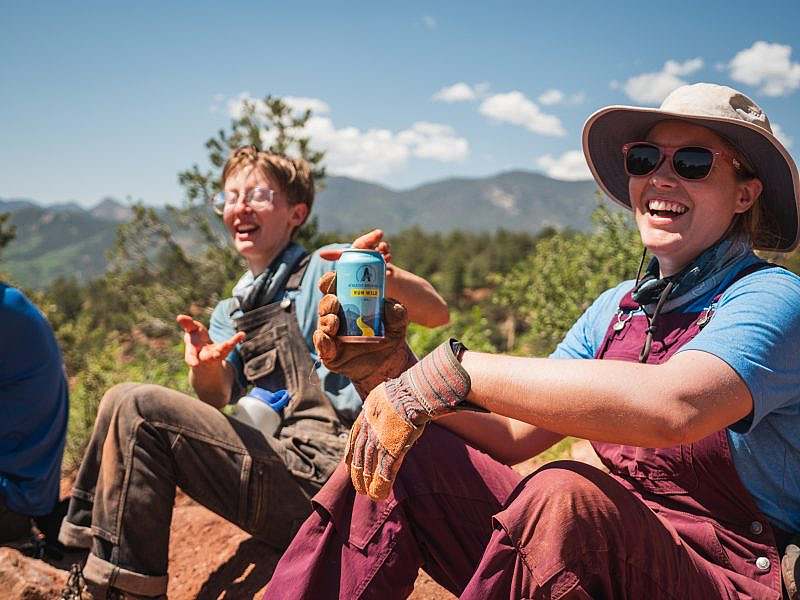 Since the program's inception in 2018, Athletic Brewing Company has seen incredible growth in their donations. In their first year of sales, they donated $6,000 to one partner. In 2019, they donated $52,000. In 2020, they donated $303,000. And in 2021, they were thrilled to contribute $1 million to trails across the US. This exponential growth is a testament to the program's success and Athletic Brewing Company's commitment to protecting and preserving natural spaces.
In 2021, Athletic Brewing Company took its commitment to the next level by developing a formal application process for non-profit organizations nationwide to apply for funding for their projects. Through this grant program, they were able to fund 52 projects across the country, further amplifying their impact.
The success of the Two for the Trails program has enabled Athletic Brewing Company to expand globally. In 2022, they funded 106 projects through the grant program, including projects in the UK, Australia, and Canada. They have surpassed $2.5 million since 2018 globally for trail maintenance and restoration. This expansion not only allows the company to extend its reach but also highlights the importance of protecting natural spaces worldwide.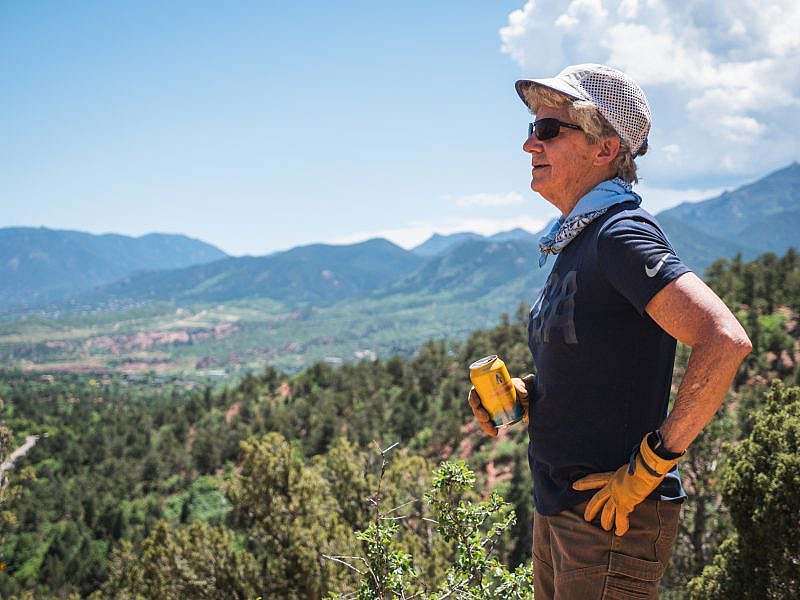 Athletic Brewing Company's dedication to sustainability and social responsibility is not only admirable but also good for business. Non-alcoholic beer has seen a surge in popularity in recent years, driven by health-conscious consumers who are looking for alternatives to traditional alcoholic beverages. By positioning themselves as a socially responsible and environmentally conscious brand, Athletic Brewing Company is able to differentiate themselves in a crowded market and appeal to a growing segment of consumers.
In addition to financial support, through their Community Program, every regular employee is able to be paid to volunteer up to 12 days per year. This empowers teammates to support non-profits in their community. Athletic Brewing also facilitates a minimum of two annual shutdown days on each coast- where they halt production so that all teammates can get out and volunteer together as a team.
In 2022 they gathered to clean beaches, plant native grasses at an estuary near their taproom,
and built and donated bikes to children in need during the holidays, just to name a few activities.
This year for Earth Day, their staff will gather in San Diego alongside Urban Surf 4 Kids to
clean Fiesta Island, a popular bay destination that is frequently littered with trash. In Connecticut,
they will collaborate with the Community Placemaking Engagement Network in assisting in their long-term park beautification project in New Haven, CT.
Athletic Brewing Company's "Two for the Trails" program is a shining example of how businesses can use their resources to impact the world positively. By donating a portion of their sales, they contribute to protecting and preserving natural spaces while also building a socially responsible and environmentally conscious brand. As the popularity of non-alcoholic beer continues to grow, it is exciting to see companies like Athletic Brewing Company leading the charge in creating a more sustainable and responsible organization.