Laughter, shared stories, and the sporadic clang of trail tools wafted along the Ice Age National Scenic Trail near Cross Plains, WI, during a National Trails Day® event earlier this summer. Similar sounds were heard across the country at more than 600 events celebrating American Hiking Society's 30th annual National Trails Day®. Folks of all ages and abilities, trail clubs, non-profits, businesses, and federal and local agencies came together at events in 49 states to cultivate a more inclusive trail community and advocate for, maintain, and clean up trails and public lands.
As the Exclusive Apparel Sponsor of National Trails Day®, AKHG by Duluth Trading Company played a critical role in the nationwide promotion of trail stewardship and recreation events in nearly every state, and members of The Duluth Crew hit the trail to leave their local trail better than they found it.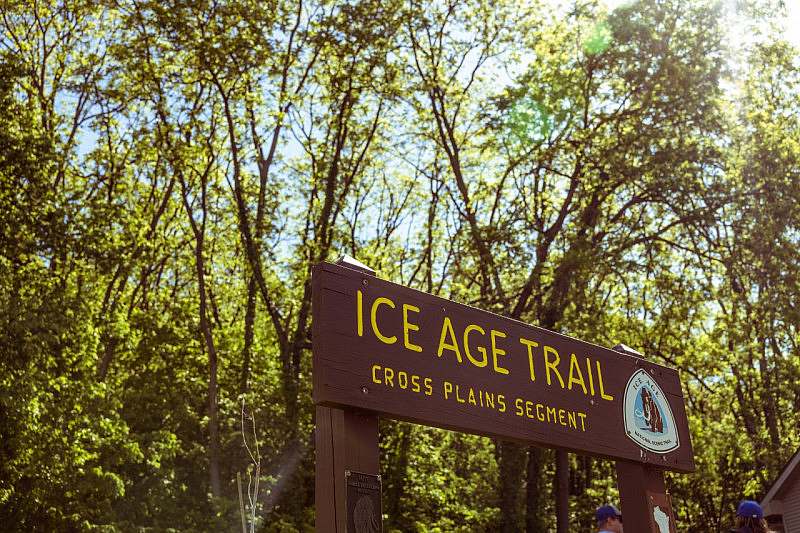 Duluth Trading Company teamed up with the Ice Age Trail Alliance to help build and improve the Anderson Preserve and Hickory Hills section of the beloved 1,200-mile trail that weaves through diverse landscapes of Wisconsin. Members of The Duluth Crew jumped in to build new rock steps, clear invasive honeysuckle along the path, and groom and reinforce the trail tread to mitigate erosion and make the trail experience more enjoyable for hiking season.
After a day of hard work, the Duluth Crew carried their rock bars, pick mattocks, and McCleods back to the trailhead with a deep sense of satisfaction, knowing the Ice Age Trail was better than they found it. In addition to the Cross Plains event, the Ice Age Trail Alliance, with the support of AKHG by Duluth Trading Company, organized numerous stewardship events, fun runs, and group hikes in trail communities along the trail.