HikaNation featured in Appalachian Trail Museum
America's only museum dedicated to hiking history, the Appalachian Trail Museum, unveiled five new exhibits this spring. HikaNation was a 14-month group trek from San Francisco, CA, to Cape Henlopen State Park, DE, in 1980-1981 sponsored by Backpacker magazine, the U.S. Department of Interior and American Hiking Society.
While thousands of hikers joined in during the cross-country trek, a core group of 40 backpackers went the distance, which led to the development and creation of the American Discovery Trail 10 years later. Organizers Jim Kern (founder of the Florida Trail), Bill Kemsley (Backpacker founding publisher) and Paul Pritchard (former Deputy Director of the U.S. Department of Interior) were on hand for the exhibit opening.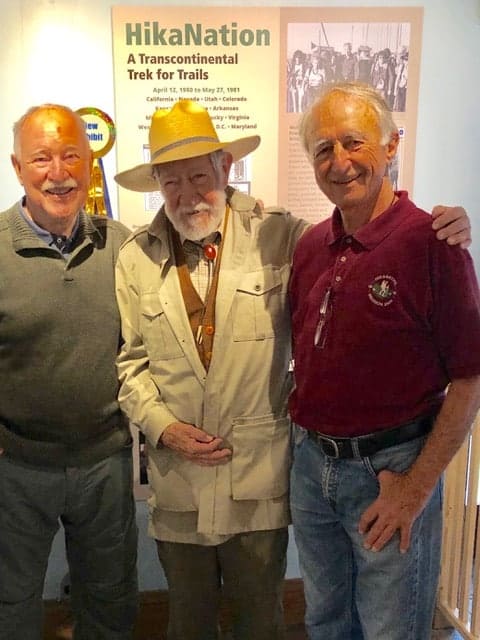 Other exhibits presented include:

A Night on the Trail," a multi-media exhibit in the children's area.

Blazing the trail in Maine," a historical perspective of the AT's northern terminus.

Walkin' Jim Stoltz," long distance hiker, entertainer and environmental activist.

Our national scenic trails," celebrating the 50

th

anniversary of the Trails System Act established by Congress in 1968.
The Appalachian Trail Museum is located in Pine Grove Furnace State Park, Gardners, PA, at the halfway mark of the Appalachian Trail and open during the summer hiking season. The museum collects, preserves and interprets materials that portray the history of the trail, but also the essence of the physical, intellectual, emotional and spiritual human experience of the Appalachian environment and the culture of hiking.