Hitting the trail when the seasons change and the temperatures drop can be empowering and rewarding, and layering for a hike is essential for staying comfortable in cooler temps out on the trail. Layering is all about selecting ideal clothes that can be mixed and matched out on the trail to adjust to changing weather conditions and physical exertion.
Regulating your body temperature during cold weather hiking (and most outdoor winter activities) requires some extra clothes and keen observations. While hiking, when the mercury dips, it's critical to pay attention to precipitation and perspiration and put on or pull off certain articles of clothing to best regulate your body's temperature. Rain and snow can greatly diminish some fabrics' ability to insulate you from cooler weather, and overheating causes excessive sweat which can freeze and lead to hypothermia.
If you pack layers for a hike, you can put on another garment when the sun drops below a ridge or take off a layer when you get to the climb that gets your heart pumping. By layering for a hike from head to toe, you can stay comfortable in cooler temps and enjoy miles of smiles out on the trail.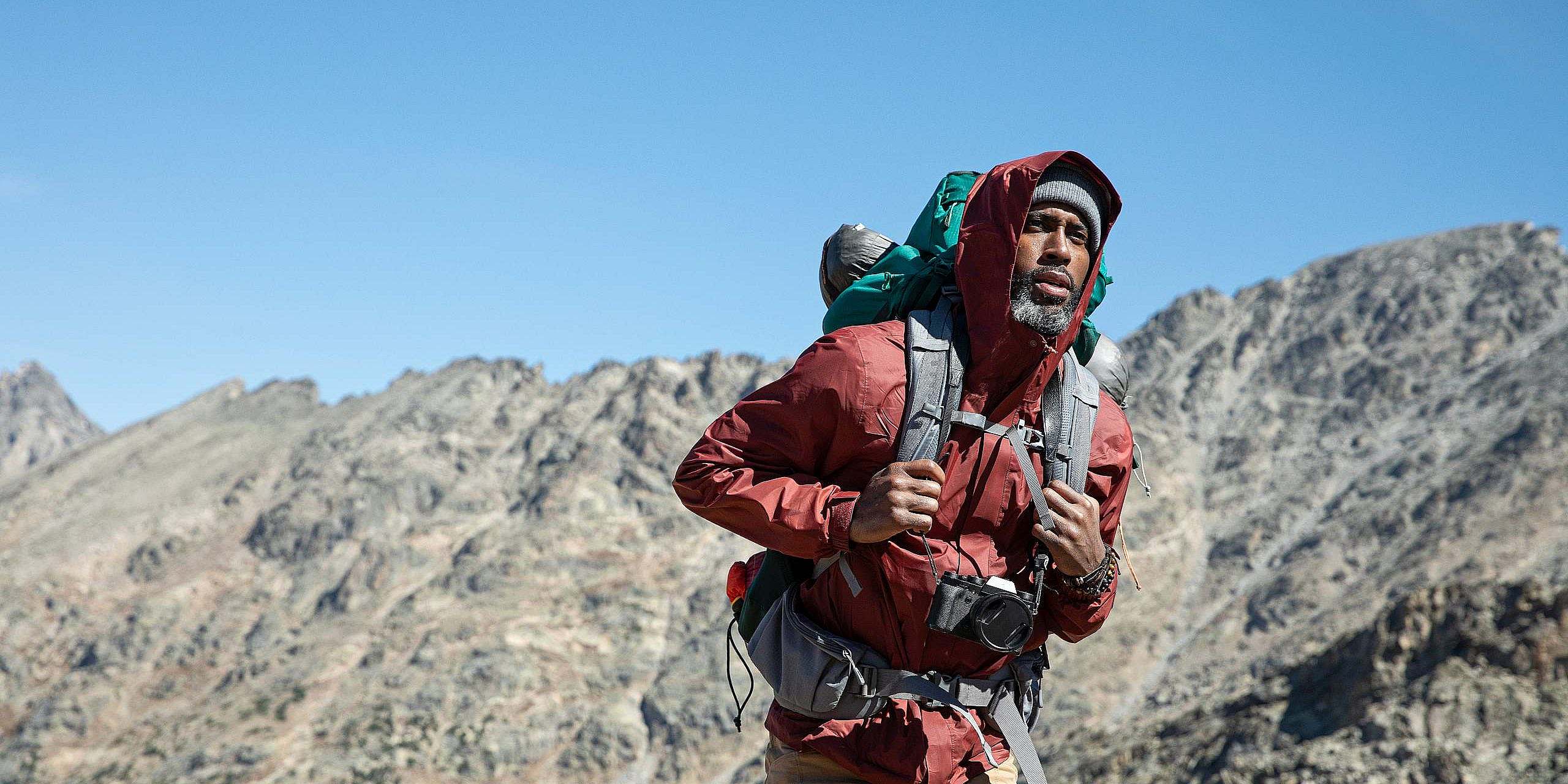 The Three Basic Layers for Hiking
Pack the following layers for your next hike to stay comfortable in various weather conditions. We'll focus on layers for the upper body, but you'll want to pack layers for the legs, feet, hands, and head. We'll also include examples of each layer from our sponsor AKHG™ by Duluth Trading Co. as a reference for each item.
Base Layer
This is the clothing right against your skin. It's also the one layer that you will likely leave on for the duration of your trip. In selecting a base layer it's critical the fabric is moisture-wicking which is the industries way of saying the fabric will pull moisture away from your body and dry quickly. Base layers come in a variety of fabrics, but avoid cotton garments because cotton isn't moisture-wicking, and it will lead to unpleasant hiking memories. When was the last time your jeans were soaked? Yeah, not a pleasant memory, right?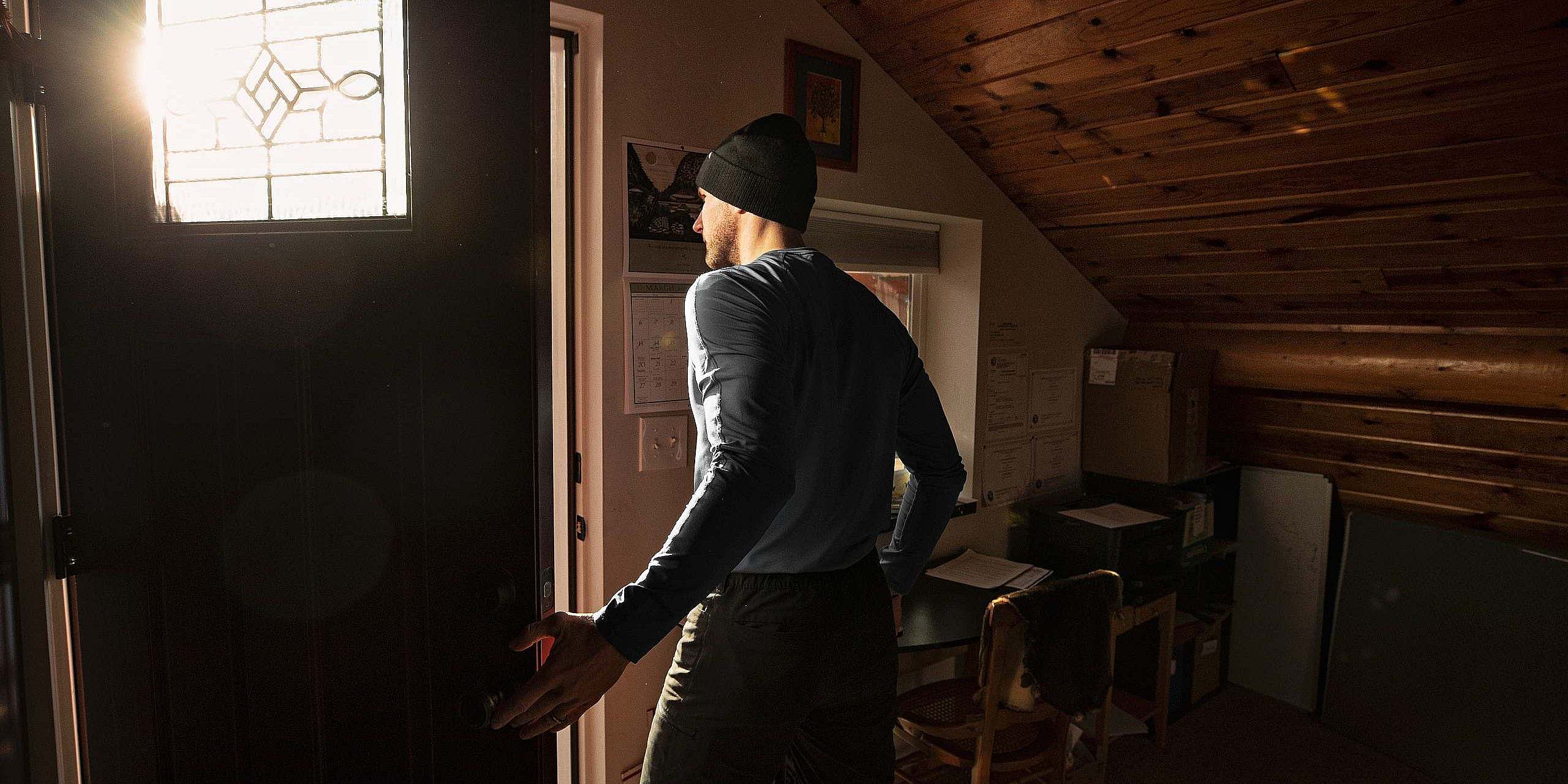 Mid Layer(s)
The mid layer(s) provide additional insulation and help retain the heat your body produces. Depending on the weather conditions, you may have multiple insulating layers to provide greater flexibility for changing conditions and physical exertion. Selecting your mid layers should reflect the temperatures you expect to encounter on the trail. The colder the weather the more insulation you'll want for the times you stop and take breaks.
Mid layers come in a variety of styles, but most fall into three main categories—fleeces, sweaters, and lofted-insulation (puffy) jackets. As with the base layer, in most cases, you will want to avoid cotton layers because if cotton gets wet, it loses most of its ability to insulate, plus cotton takes longer to dry than other fabrics. Fleeces and sweaters tend to be bulkier and heavier than puffy jackets, but lofted insolations (especially down) become compromised if they get wet. Even though some companies chemically treat down to resist moisture, if you anticipate extensive moisture, avoid down insulation or have a non-down insulating layer as well.
Features to look for in a hiking mid layer:
Non-cotton fabrics
Packable and lightweight
Durable fabric that won't snag easily on branches and the like
DWR (durable water repellent) finish for puffies
Hoods can help prevent drafty air from entering the neck
Interior pocket to insulate items like electronics and water filters from freezing temps
Example
AKHG Blackburn ¼ Zip (Women's, Men's), AKHG Livengood Packable Jacket (Women's, Men's)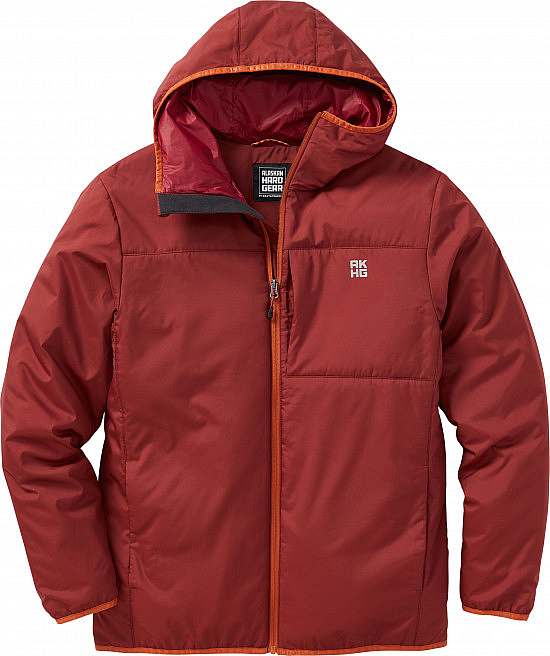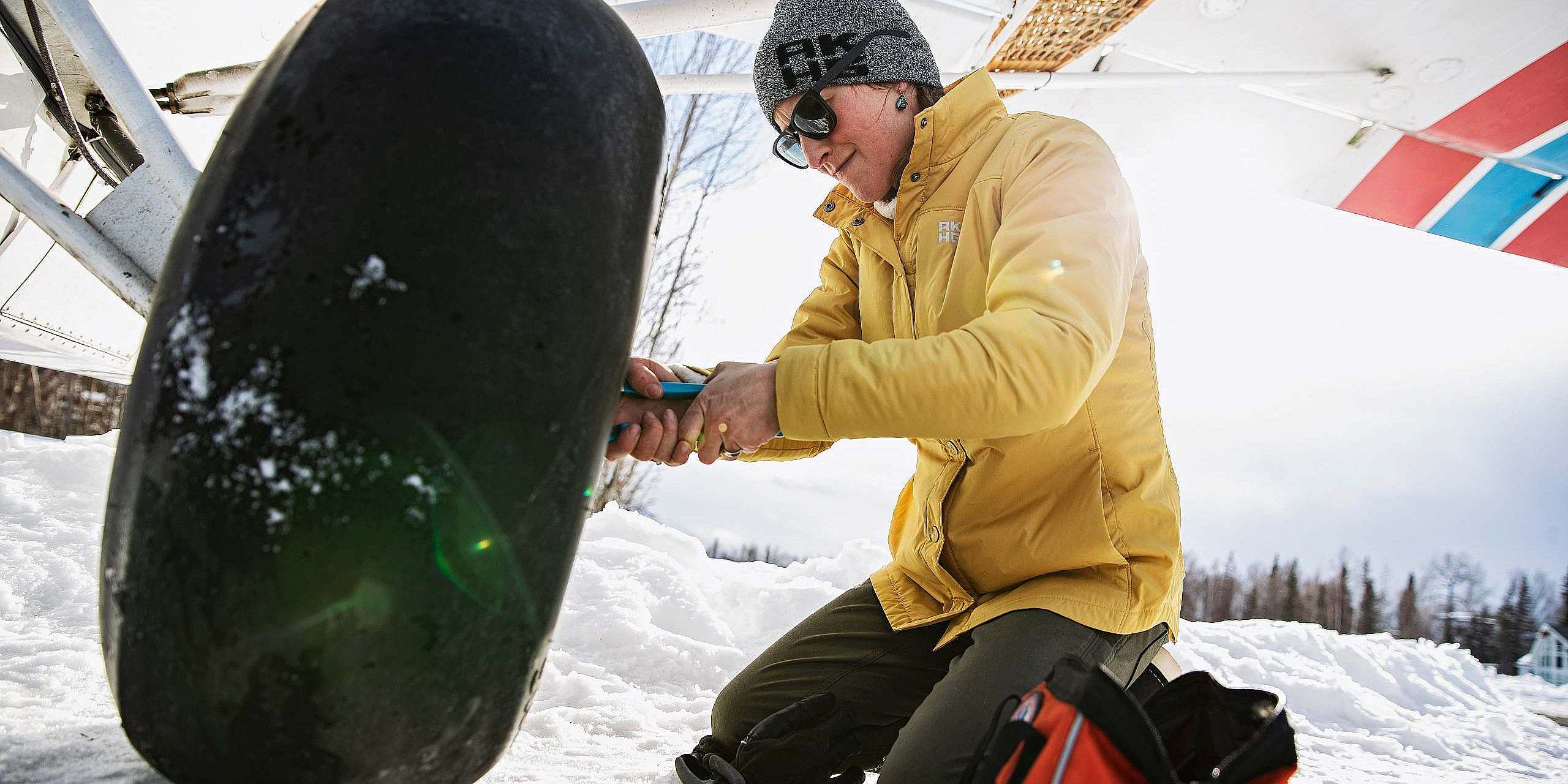 Outer Layer
The outer layer is your primary defense against rain, snow, and wind. When selecting an outer layer look for a packable and highly water resistant (the term "waterproof" can be misleading) shell that has very little or no insulation. A heavily insulated parka defeats the purpose of layering for changing temps and changes in physical exertion.
Pro Tip: Consider sizing up for the outer shell to make sure it fits over all of your other layers and doesn't restrict your range of motion. If the shell impacts the loft of a puffy, it will also decrease the warmth.