Hiking Iceland – Water, Water Everywhere!
Hiking isn't always about accomplishing some feat; often it is about allowing the voice of nature to flow over you and take you deeper into an expanded awareness. One amazing place in the world that does this, in a most special way, is Iceland. Known as the land of fire and ice, sky and sea, water and wind; Iceland's magnificence is unmatched.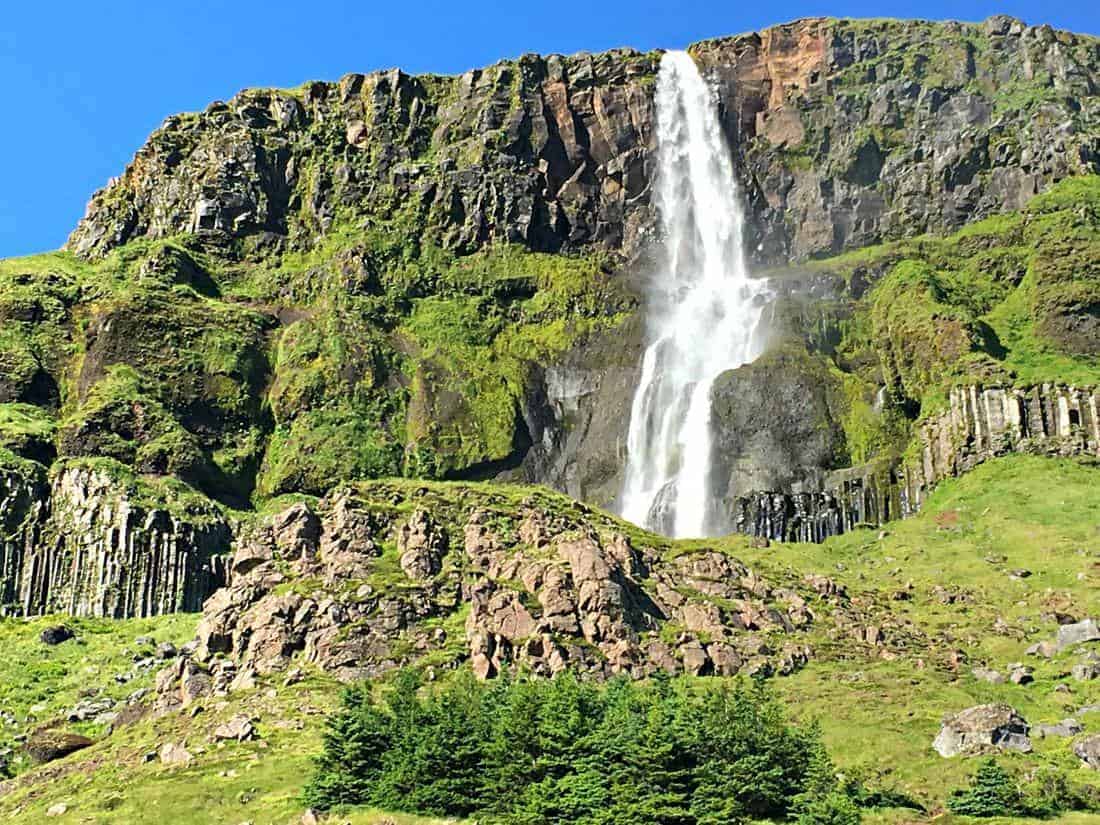 Water in Iceland is ever present and shapes the land with such beauty and force. The waterfalls, glaciers, ocean, rivers, and rain intertwine to tell their stories while visitors take the time to view their magnificence. Many of the big waterfalls in Iceland can be accessed by parking and hiking a (usually) short or moderate distance to them. Your immersive experience truly begins as you walk closer. The roaring of water, as it pours over the volcanic formations builds excitement as you not only see the volume of moving water, but your body also feels its powerful presence. Before long a mist of tiny droplets of water tickles your face. Your heart beats with the intensity of the churning water, and you realize there is no separation between you and Nature. Other waterfalls are smaller and gentler. They provide a reprieve from your hike, where you can just allow their beauty to soothe and invite you deeper.
Aside from the inspiring waterfalls, Iceland has a plethora of amazing texture right under your awaiting hiking feet. Many of the places are untouched or gently touched by humans. Hiking the beaches that have black lava fine sand, you hear the soft crunching of the grains under your boots; while so closely the sea pounds the shoreline turning out tons of new sand every minute. The soft cushiony plants, perhaps not walked on by others, feels like you are being welcomed and embraced by the earth. Hiking the volcanic areas, you feel the heat of the earth under your feet so present and intense. Separation of self and earth lovingly evaporates, along with the worries of your mind. Hiking clears the crowded thoughts andinvigorates the spirit. It allows you to search deeper within for your own truenature.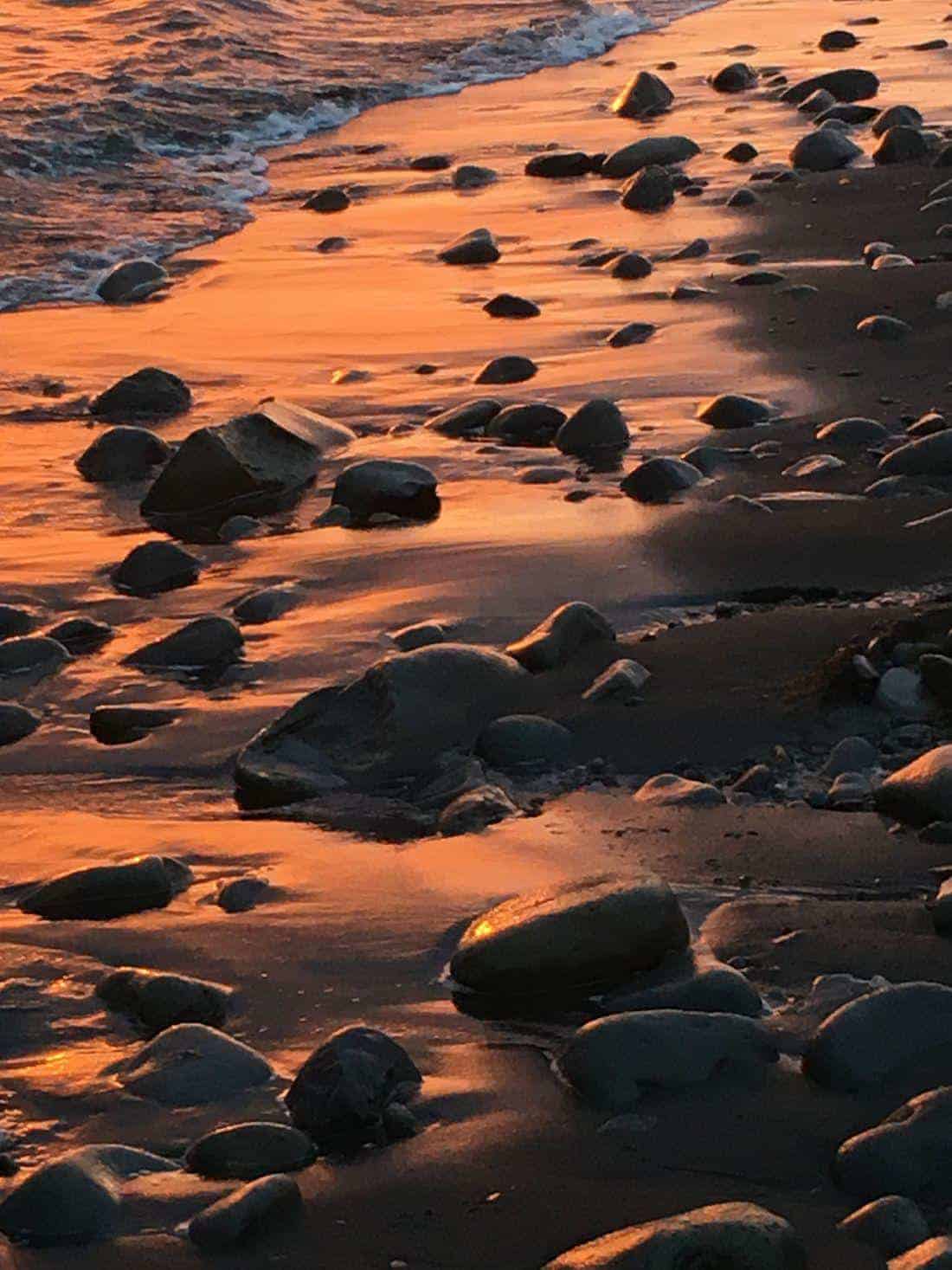 As with any new place you explore, be sure to know your surroundings and how to prepare. Iceland weather can quickly change with winds, rain, fog, and plummeting temperatures. What might be an easy hike on a clear day could turn into a dangerous situation. Ilan Shamir, the founder of Your True Nature Inc. learned that on his first visit to Iceland in 1978. As he backpacked on a beautiful day, in the south of Iceland near Jökulsárlón, gentle winds suddenly gave way to pitch black churning clouds to the west that approached like a fast-moving freight train. Luckily, he found refuge in a shipwrecked mariners hut (with a sign indicating the nearest farmhouse 147 km away) and rode out the storm for three days, until the winds subsided. As he hunkered down with his journal and a ration of cookies, he would later find out that the winds were blowing in excess of 100mph. Their force flipped over planes at the Reykjavik airport. When Ilan returned in August of 2018, the intensity of the wind was once again confirmed. One of the staff members at the Vatnajokull National Park said the winds come so strong, they have ripped off the asphalt from the roadbed. A reminder to usall to be prepared and learn from the locals what to expect.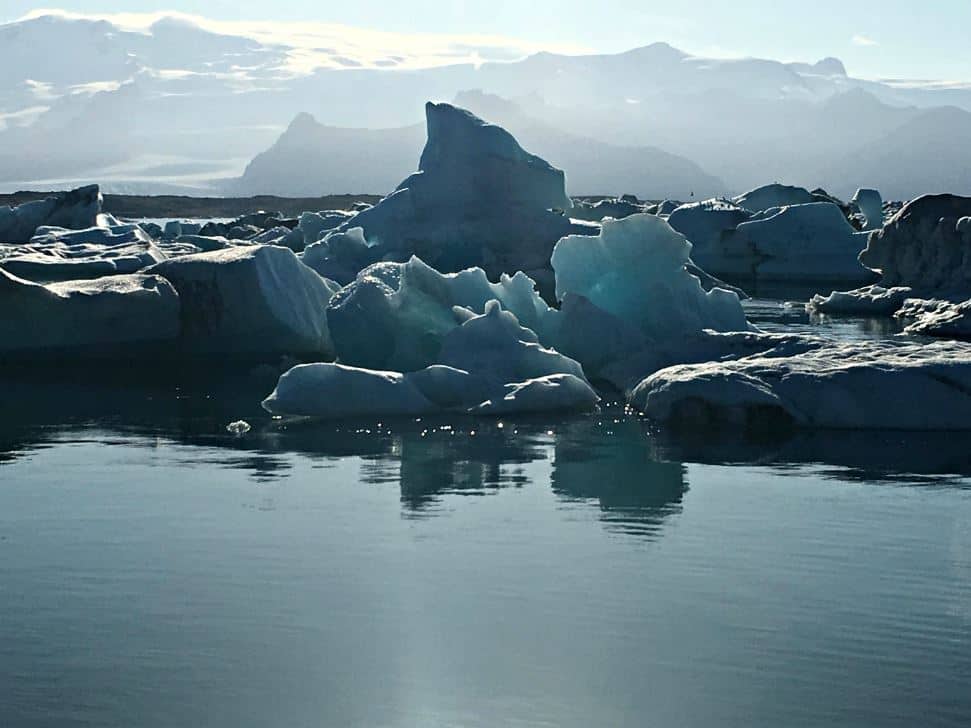 Whenever you travel look for new paths to take or wild lands to explore; any place that will satisfy and meet that inner longing. New surroundings allow your senses to experience nature on a different level; inviting a soul search of a unique kind. They also remind you to appreciate the importance of all public lands, even outside your own borders. If you care for one favorite hiking trail, you care for them all. As you explore the world, remember to hold the same values that you do at home. Respect the Earth, leave no trace, and educate others to do the same. If you are interested in learning more about the rewards of hiking in Iceland, read about Ilan's experiences here. No matter where you are, be thankful for what Mother Nature provides all over the globe.
As Your True Nature's Advice from the Earth says: "Be good to your mother!"
Happy Trails,
Ilan Shamir
Founder, Your True Nature, Inc.