#HikingMakesMe Interview – Kathryn Van Waes, Ph.D.
American Hiking Society's Executive Director, Kathryn Van Waes, responds to our #HikingMakesMe interview.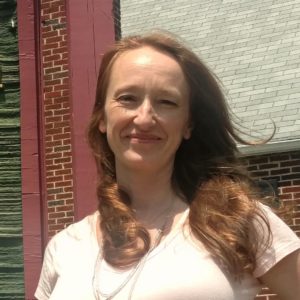 I go by the name Kate.
When I go on a hike, I never leave home without being really excited to finally get out on the trail.
My favorite book is anything by Hemmingway
In addition to hiking, I love spending time climbing, camping, skiing, and generally being outdoors; curled up with a good book; or cooking.
I would love to trade places with no one else because my Nana always said, "If everyone put their problems in a hat, you'd probably end up just wanting to draw your own."
Being stuck on the couch or in bed frustrates me, more than anything in the whole world.
People don't know this about me, but it always takes me one first go up the rock to get over my innate fear of climbing.
I'm most proud of my relationships with the people I love.
My favorite meal after a strenuous hike is a medium-rare burger (or tacos or pizza) and a good IPA.
Of all the things still to do on my bucket list, I'm most excited about vacationing in Tanzania with my husband in this order: hike Kili, safari in the Serengeti and Ngorongoro crater, and kick back on the beaches of Zanzibar.
My best piece of trail advice is be prepared (check out AHS's tips) and be totally ok turning around if you just have the feeling that continuing to the end might not be the best idea.
#HikingMakesMe HAPPY!
Learn more about American Hiking Society's Executive Director, HERE.