From season to season, hikers will reach for a wide variety of gear in their closet, pulling out rain-friendly layers for spring, wool for winter, and, likely, moisture-wicking base layers all year round.
Gear keeps hikers safe and happy on the trail, as that gear provides protection from the elements, comfort, and key things that make the hiking experience more enjoyable (like headlamps for the alpine starts!).
If you're unsure where to start when finding gifts for the hiker in your life, we're here to help with some essentials for the holiday (read: cold-weather) hiking season!
Protective Outerwear
A hiker's main line of defense against the elements on the trail is their layers — from shell jackets to puffers, these outer layers are going to keep them dry in case of rain or snow, protected against strong winds that may occur, and comfortable in the temperatures on the trail. 
A puffer jacket can act as a great mid-layer if hikers are in extreme weather — especially in late fall or winter when temperatures have dropped, and snow or blustery wind could potentially be in the forecast — and can be worn under an outer shell to provide that necessary insulation for warmth.
When using a puffer jacket as an outer layer, hikers will want to be sure that it can protect them against the elements with features like water resistance, insulation that can tolerate moisture, and durable fabric to withstand abrasions and resist snags. Ideally, it will also be easily packable should they want to remove the layer and stow it away in their pack.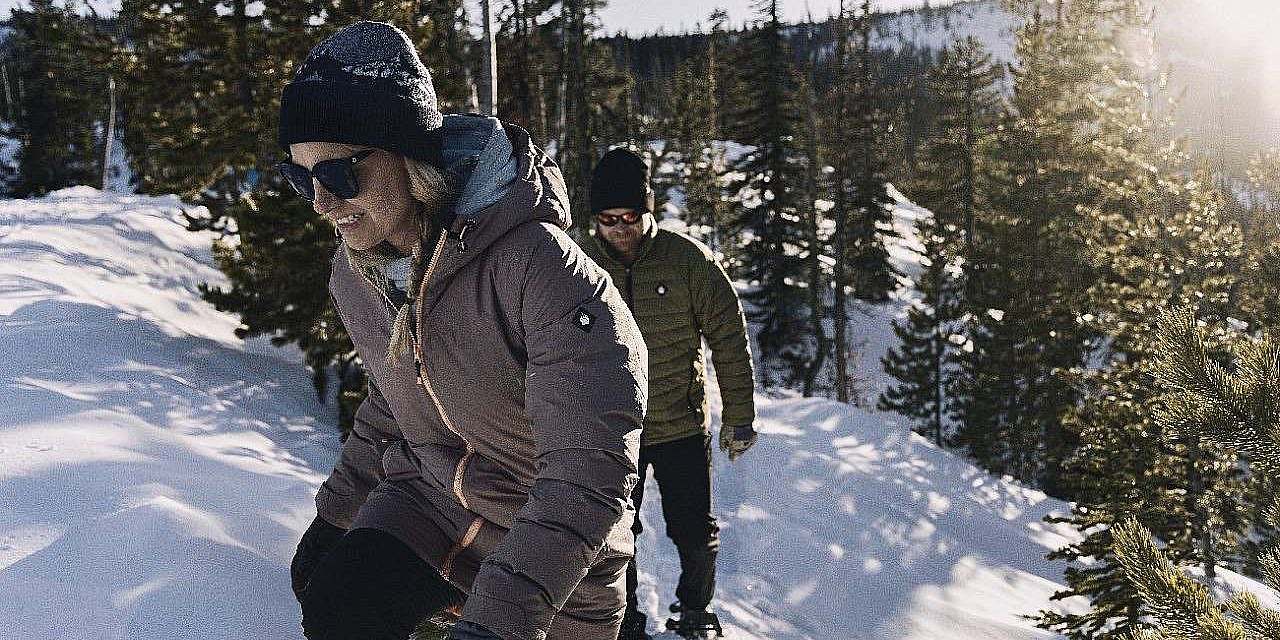 Layers for Added Warmth & Comfort
Late fall and winter hiking can guarantee one thing: some of the coldest temperatures of the year. When those temperatures drop, and hikers are still hitting the trails, they will want mid and base layers that keep them warm and cool. We know that sounds strange, but hear us out: even in the coldest days of winter, when hikers get moving on the trail, their bodies will inevitably begin to warm up — this is why they'll want those mid and base layers that can keep them cool effectively. The key to keeping cool while sweating without getting that dreaded chill down your back? Moisture-wicking fabrics.
When looking for the perfect fall/winter mid or base layer, hikers will want to keep materials in mind. Synthetic materials, like fleece, are an ideal option as they'll maintain their ability to keep hikers warm while still helping to wick moisture away from their bodies. Another great feature is a quarter zip — this allows some additional temperature control so hikers can zip up when chilly or encountering wind and zip down when they need extra airflow to cool off.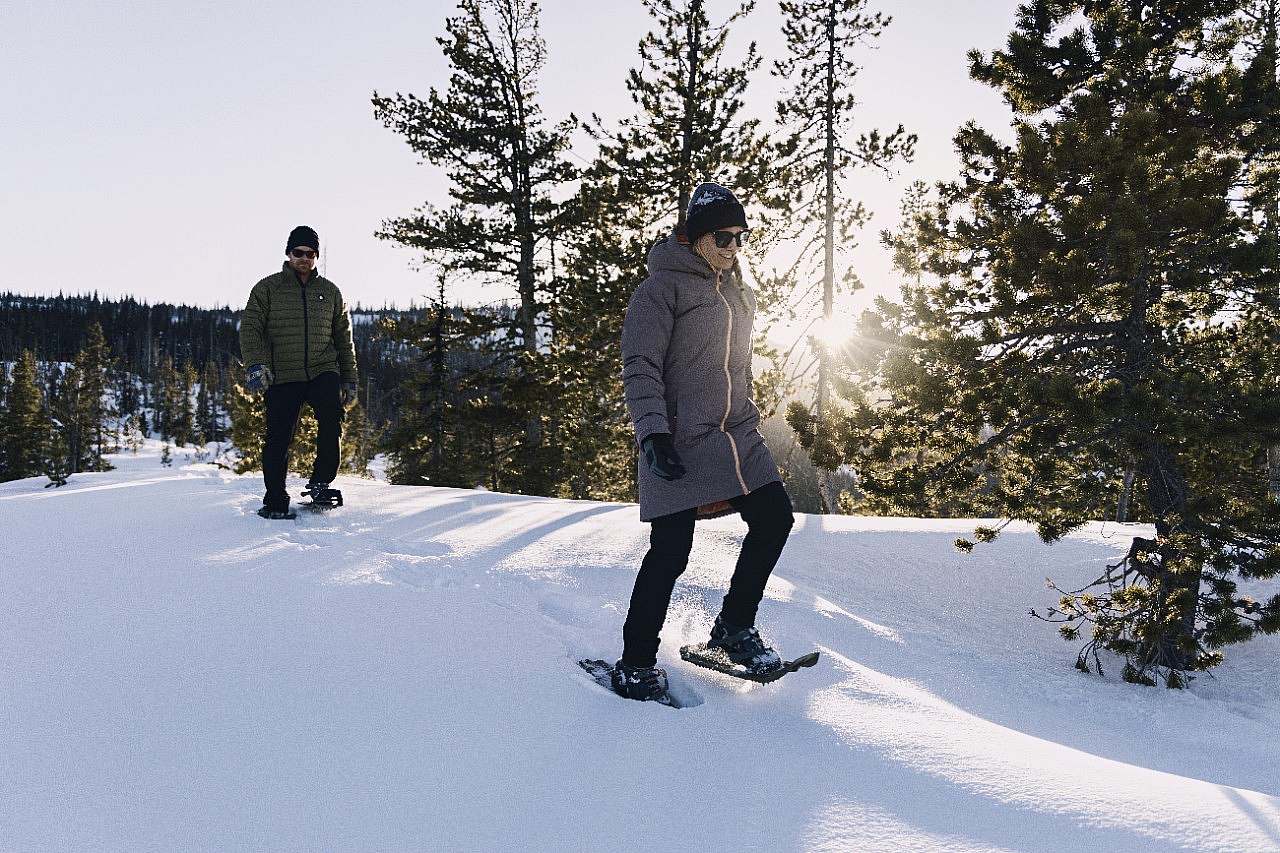 Pants That Go the Extra Mile

A hiker's legs are doing a lot of work on the trail and must be protected and kept comfortable, too! When getting outdoors for any length of time in cold weather, it's essential to keep skin covered and protected for many reasons — from staying warm to eliminating the risk of frostbite in freezing temperatures. While a hiker's legs aren't quite as susceptible to frostbite as their face (nose, cheeks, ears), hands, and feet, giving their legs a protective layer against cold or blustery weather conditions is worthwhile.
Hiking pants should do a few key things:
Help fend off potential abrasions, scrapes, or pokes from things on the trail (like branches, boulders, etc.).

Protect against the elements.

Provide comfort both in movement and in temperature.
Materials like spandex are ideal for that comfort in movement, allowing hikers to feel unrestricted as they move on the trail. In terms of protection against the elements and cold temperatures, hiking pants with an interior lining — like fleece — can help to provide both. For added protection against the elements, whether encountering rain or snow, an additional feature helpful for hikers hitting the trail in any season is water-resistant or waterproof pants.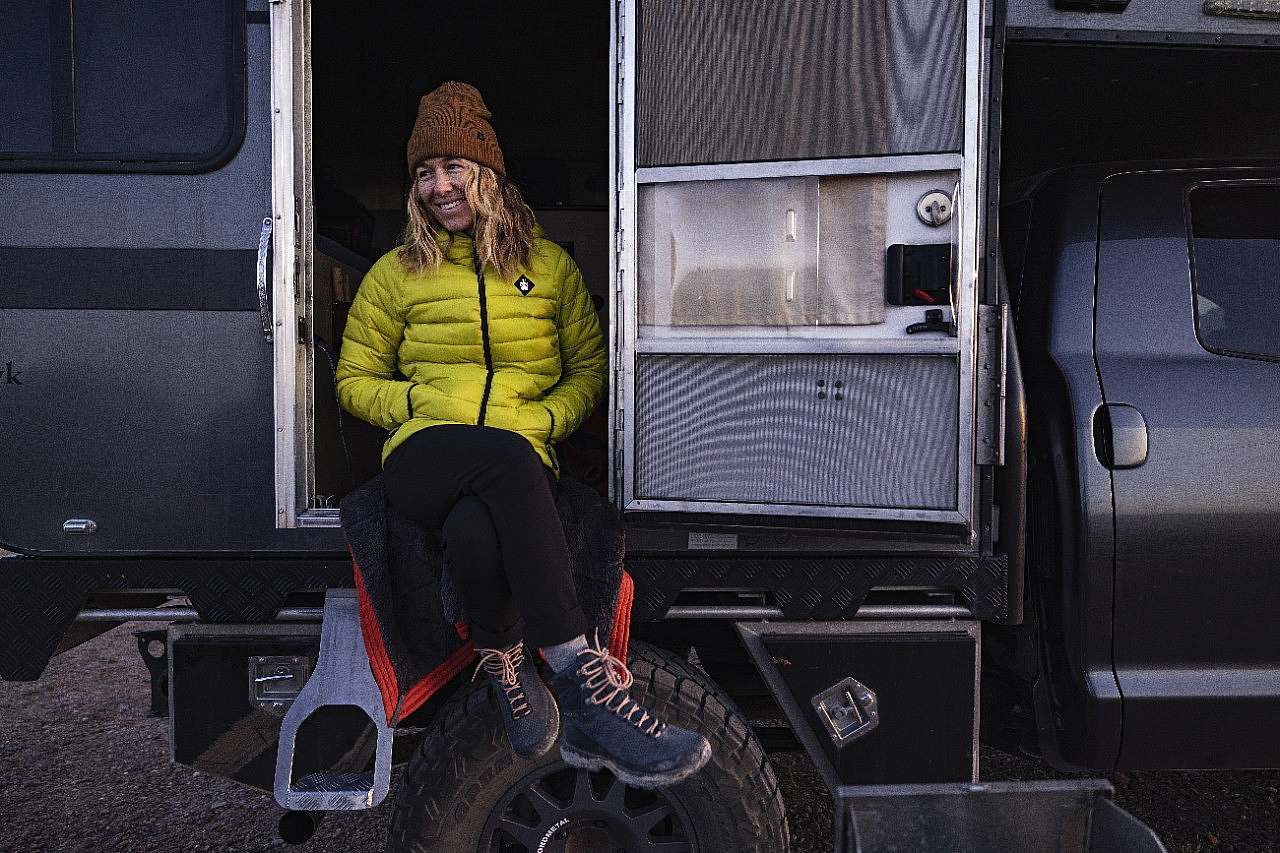 Cozy Accessories

Accessories aren't just for flair on the trail; they provide some serious function, too! As mentioned, when hiking in cold weather — particularly in freezing temperatures — it's essential to keep skin covered to protect it from frostbite.
Gloves and hats are especially important for cold-weather hiking to keep those at-risk appendages covered and warm. Thankfully, there is no shortage of hat options — from beanies to trapper hats and just about everything in between — so hikers can find what suits them best to stay safe, comfortable, and cozy.
*Note: Because late fall, and even winter, is a popular time for hunting in many hiking areas, consider opting for a bright-colored hat to help hikers stay visible to hunters while on the trail.