American Hiking Society partnered with Latino Outdoors to co-host a Volunteer Vacation in the Redwoods National and State Parks in Northern California that centered and celebrated the Latinx experience in the outdoors and in conservation work. This special project offered Latino Outdoors community members the opportunity to gather together, conduct trail service and learn about Redwoods Rising, the largest restoration project of its kind in the country that aims to restore over 50,000 acres of second-growth forest into the old-growth redwood forests of the future. Throughout the week, the volunteers assisted trail crews in the Redwoods National and State Parks to brush and maintain popular trails and remove invasive species all while learning about the work it takes to support healthy redwood ecosystems. Thanks to the philanthropic support of partnering organizations and individual donors, American Hiking provided financial support for this project including meals and transportation so the participants could participate in the Volunteer Vacation with little to no financial barriers.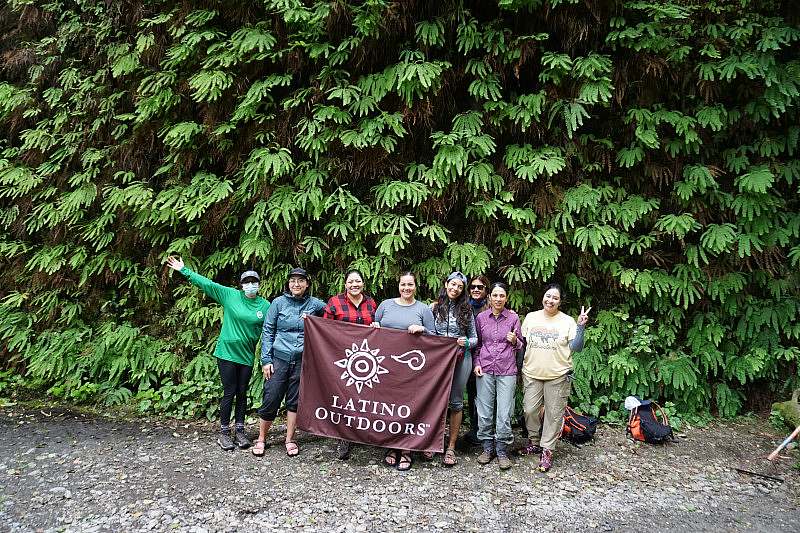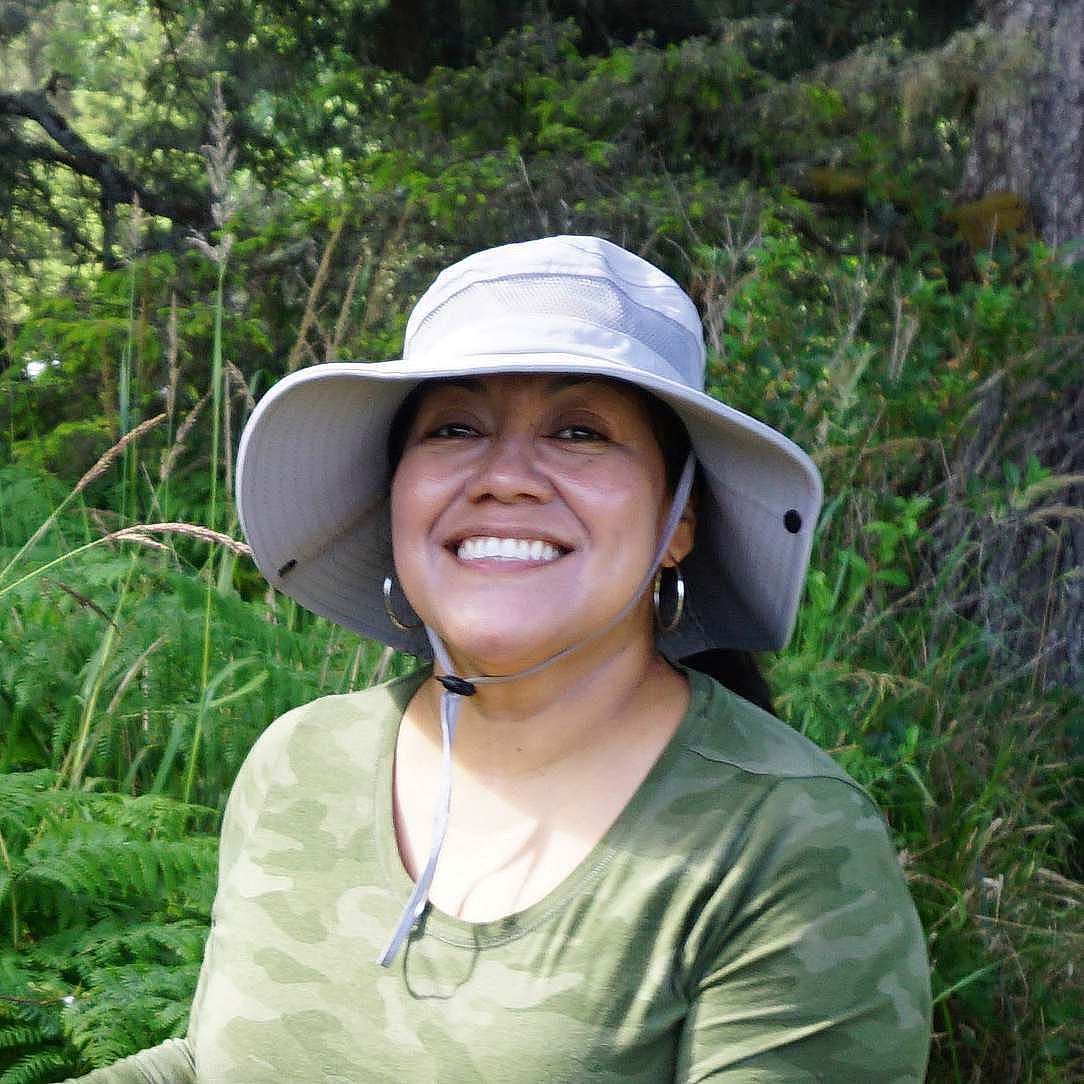 Below, Trini Villegas reflects on her experience joining this special project.
"The overall experience of being away from home and the routine for a whole week was transformative, restorative and fulfilling on many levels. Being around like-minded Latina women from all walks of life, each with a unique perspective and life story was one of the highlights of the trip. I appreciate learning with them and from their experiences, struggles and accomplishments; laughing at nothing and everything, watching them be marveled by nature and having that childlike wonder.
Equally important was being immersed in nature - surrounded by the impressive redwood giants, waking up to the mist and fog as the trees danced calmly as if a symphony was playing in the background; having elk visit our campsite, seeing a bear in its natural habitat, having an eagle fly over us as we enjoyed lunch, enjoying the relaxing sounds of the waves crashing in the ocean, hearing the streams flowing through Fern canyon, watching the banana slugs bask in the redwood forest, dancing to "caballo Dorado" and playing Redwood Loteria led by Jose at the Prairie Creek Campfire Center. I was in constant awe of the beauty that surrounded us.
One theme that was present throughout the whole week was collaboration. It was meaningful learning about the ways in which Sue-Meg State Park is working closely with the Yurok community to restore their lands and the importance of preserving their cultural and spiritual practices. Meeting Dr. Walter Lara was most memorable. Hearing from him about the ways in which he's working with the youth to restore the houses at Sue-Meg, teaching them to carve the boats and plans for the future gave me hope and perspective that even at his wise age, he continues to work diligently. I appreciated that he said that obtaining the honorary PhD was not for him, but for his community; that was humbling that he sees his work as part of a larger community and collective.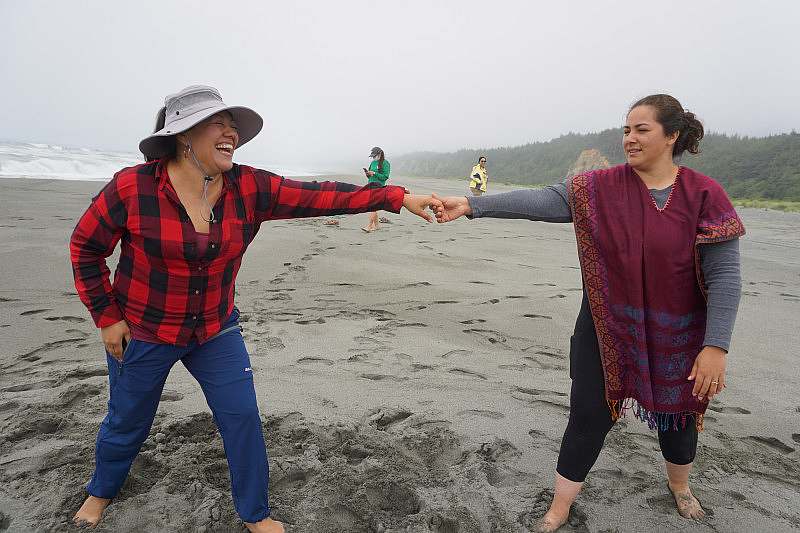 I also appreciated learning how the Redwoods National and State Parks and their superintendents are working to raise awareness about diversity, inclusion and the efforts they are making to improve the visibility of people of color in the outdoors. Similarly, the ways in which different agencies and organizations are working together, for example Friends of the Dunes and Redwood Rising, their incredible work to help restore nature and how it really takes a village to do the work that they do everyday. After having done some trail bushing in the redwood forest and pulling weeds in the dunes, I have so much more respect, admiration and appreciation for the work that park rangers do and other organizations to help maintain our trails.
I returned home fulfilled, with renewed optimism and looking forward to sharing what I learned with family, friends and coworkers about the great work that is being done to preserve our parks. This is truly a once in a lifetime opportunity; I am eternally grateful that I had the opportunity to share it with an amazing group of strong, resilient, women with a whimsical sense of humor.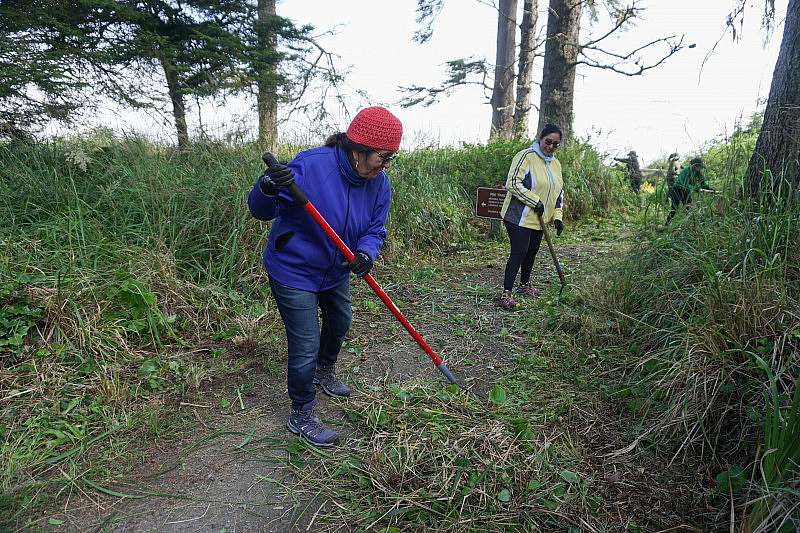 This adventure could not have been possible without the great leadership of our organizers from Latino Outdoors and American Hiking Society. Typically, I would not have been able to afford a whole week off from work, financially and also having the knowledge or resources to replicate a trip like this. I appreciate the careful attention to detail and the accommodations provided to make this a successful trip. It was evident that [our hosts and crew leaders] worked very hard to make this event a success and I know there were other people involved, I appreciate everyone who made this happen."
Volunteer Vacations are made possible by our generous sponsors AKHG by Duluth Trading Company, Athletic Brewing Co., L.L. Bean, and Backpacker's Pantry. Thank you to our federal partners: the National Park Service, the Bureau of Land Management, and U.S. Forest Service.