NextGen Trail Leaders Celebrate National Trails Day
From group hikes to trail clean ups, our NextGen Trail Leaders had a great time celebrating National Trails Day with their communities!
Empowering all to enjoy, share, and preserve the hiking experience, American Hiking Society's NextGen Trail Leaders took to the trails on June 3rd to celebrate National Trails Day and encourage their communities to join the nationwide movement.
From coast to coast, the NextGen Trail Leaders gathered outdoor enthusiasts in their communities to enjoy nature together by heading out for group hikes and partaking in trail clean-ups and various trail stewardship activities.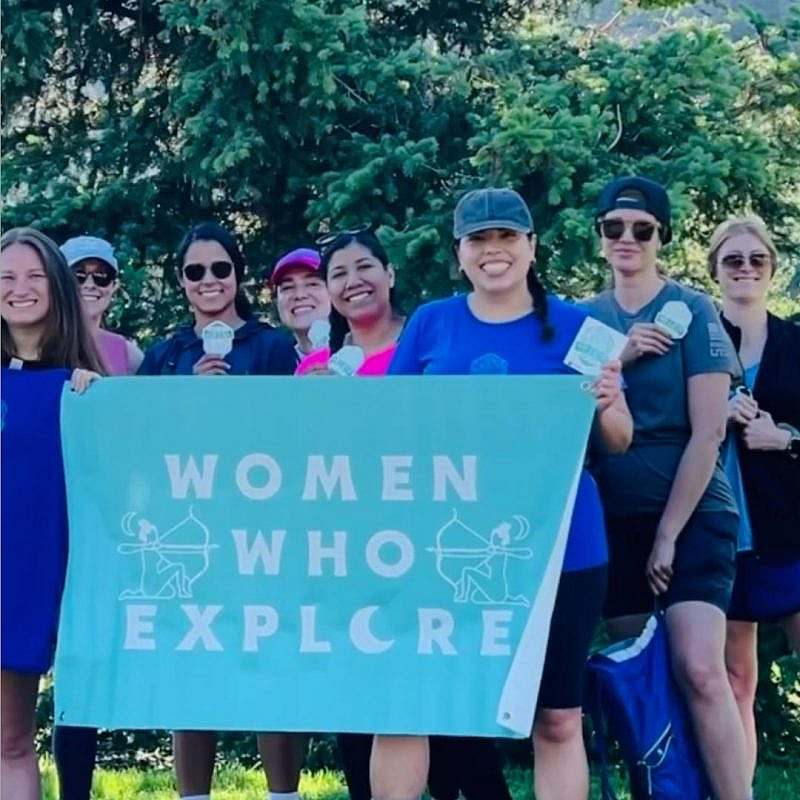 Irasema Romero
Irasema joined forces with Women Who Explore Utah to celebrate National Trails Day in Salt Lake City! Together, the group of women took to the trails for a day of hiking and enjoying the outdoors together.
Of the experience Irasema noted, "We had a great morning where we committed to leave our trails better than we found them."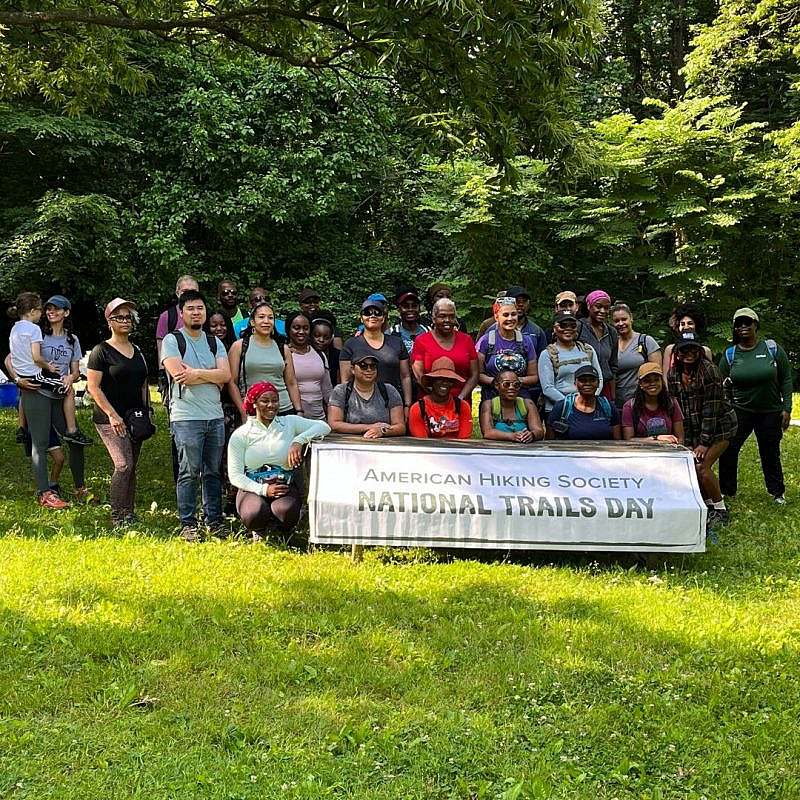 Tamika Graham
Tamika organized a family-friendly National Trails Day celebration in DC Metro in collaboration with Honeydipped Hikers, Mt. Pleasant Fitness Club, and Hike Weirdo, to highlight trail stewardship and their love for hiking.
The group pledged to leave the trails better than they found them, and even had a special guest — congressional staff from Sen. Cardin's office joined to celebrate National Trails Day!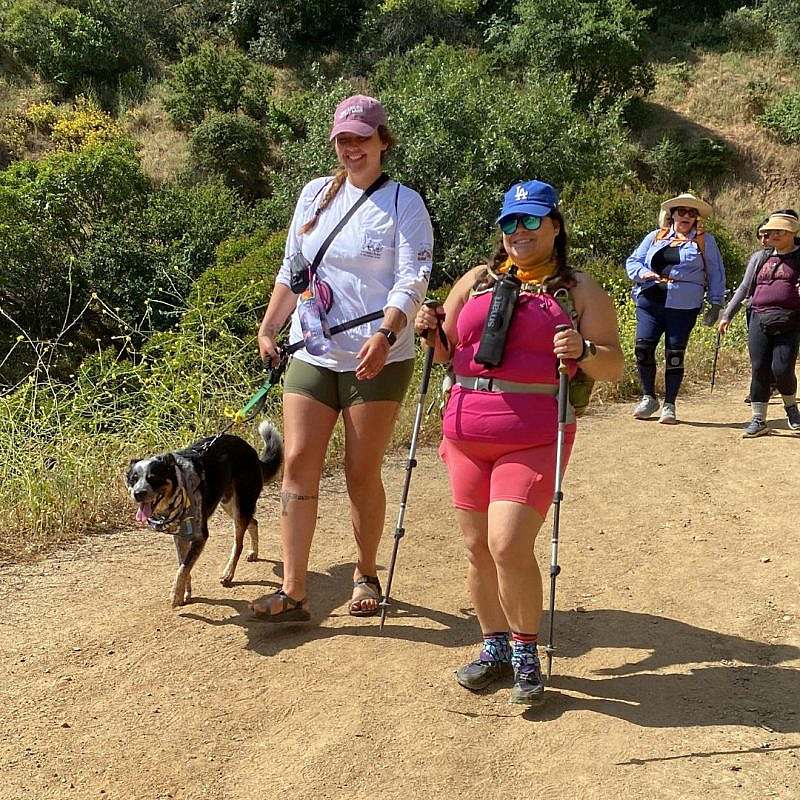 Liz Guerrero
Liz organized an impactful group hike through Griffith Park in Los Angeles where outdoorists came together for an adventure-filled day of hiking and participating in a trail clean up.
Reflecting on the experience Liz said, "I got to celebrate with an incredible group of people who are just as passionate about nature and the outdoors as I am.
Together we hiked to Amir's Garden at the iconic Griffith Park in Los Angeles. We left the trail better than we found it by picking up litter along the way.
Each person who attended was able to take home a 10 Essentials starter kit plus we went over the 7 principles of Leave No Trace. We had great laughs along the way, celebrated 3 birthdays, and we took the American Hiking Society's Pledge to 'Leave it Better Than You Found It".
Thank you to everyone who attended this event and made it feel so special, thank you for caring about nature and wanting to protect it for us, and generations to come."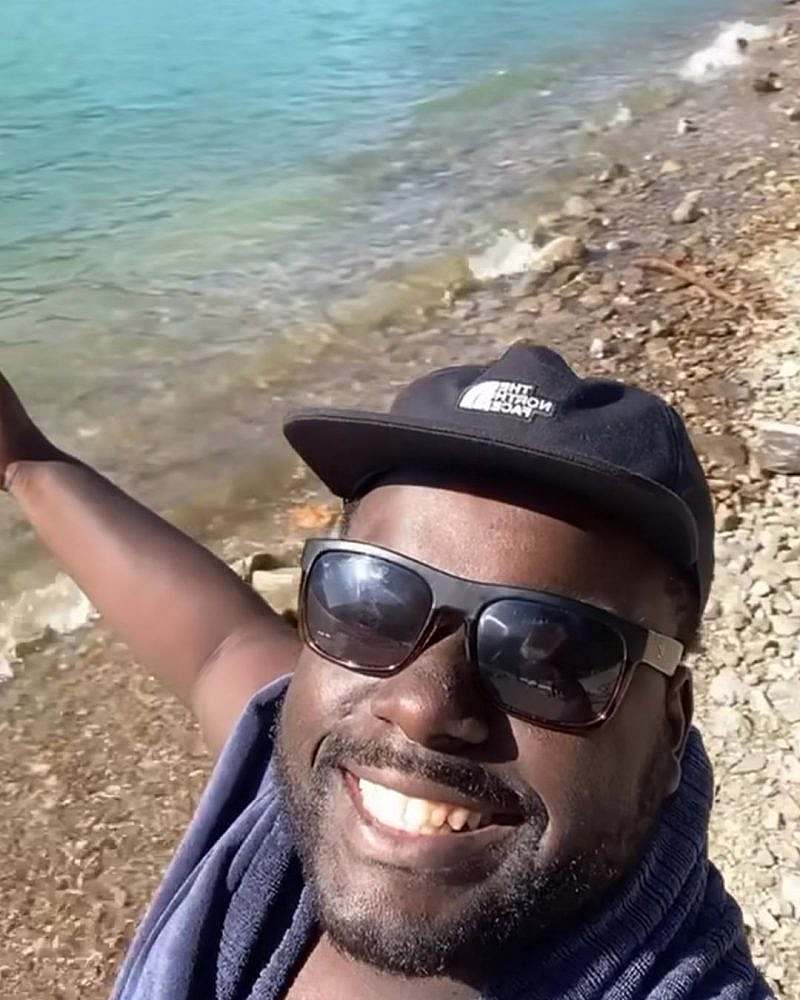 Thurman Hogan III
The always-stunning Cascades was the perfect place to celebrate National Trails Day for Thurman!
Together with friends, he shared that they were hiking, healing, and swimming out in the Cascade mountains. He noted, on the beauty of the experience, "what better is there to do than all of these three things at the same time," to celebrate National Trails Day?
Thurman is hoping to plan an NTD event in his community later this year!