Are you interested in joining a Volunteer Vacation, but not sure what to expect? Scroll down to bust some common myths about Volunteer Vacations!
Myth: "I need to be an expert at trail maintenance to participate in a Volunteer Vacation"
Reality: There is no experience needed to join a Volunteer Vacation! Your expert hosts will provide detailed instruction, tool demonstrations, and project oversight throughout the week. All you need is a willing attitude and to be in good physical condition to participate in moderate physical activity for approximately 6-8 hours a day with plenty of breaks, at your own pace.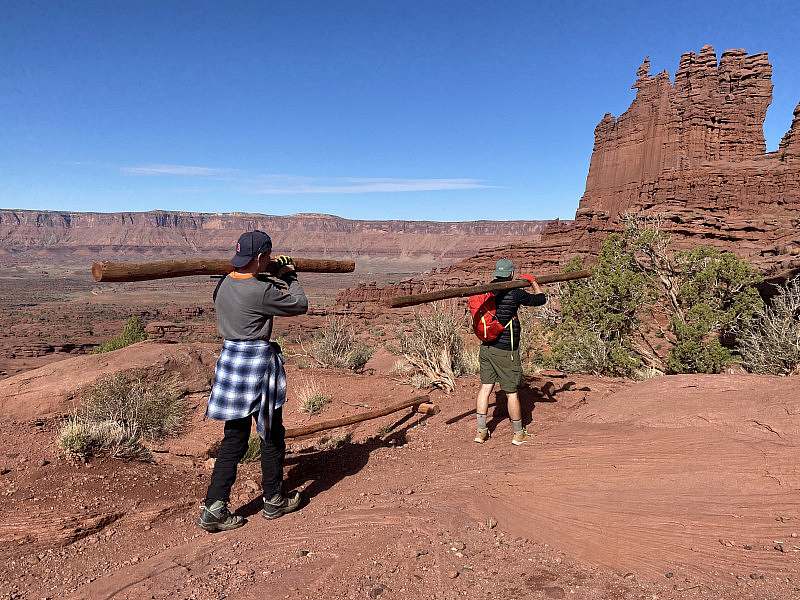 Myth: "I have to provide my own accommodations throughout the week"
Reality: Volunteers stay together in group lodging, which varies depending on the project from primitive or backcountry campsites to car camping, dormitories, cabins or indoor bunkhouses. Accommodations, park entrance fees, permits and wilderness access fees are all included in your registration fee. Volunteers are responsible for their personal camping gear, which varies depending on the project, but generally includes day pack, water bottle, tent, sleeping bag and sleeping pad (or linens / blankets for indoor accommodations), and personal cup / bowl / plate and utensils.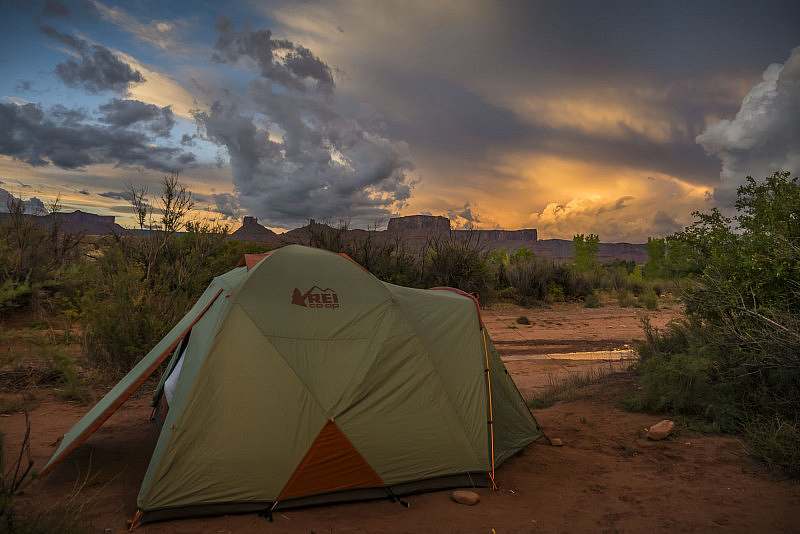 Myth "I have allergies and/or dietary restrictions, so I can't join in on the group meals."
Reality: All meals, snacks and non-alcoholic beverages are provided by AHS' hosts and Crew Leaders throughout the week. American Hiking Society works one on one with each participant to accommodate dietary restrictions as best as possible including vegetarian, vegan, gluten free, and any food allergies you may have. In some circumstances, we ask volunteers to bring some of their own favorite foods or snacks when dietary accommodations cannot easily be made, such as in remote / wilderness backpacking trips.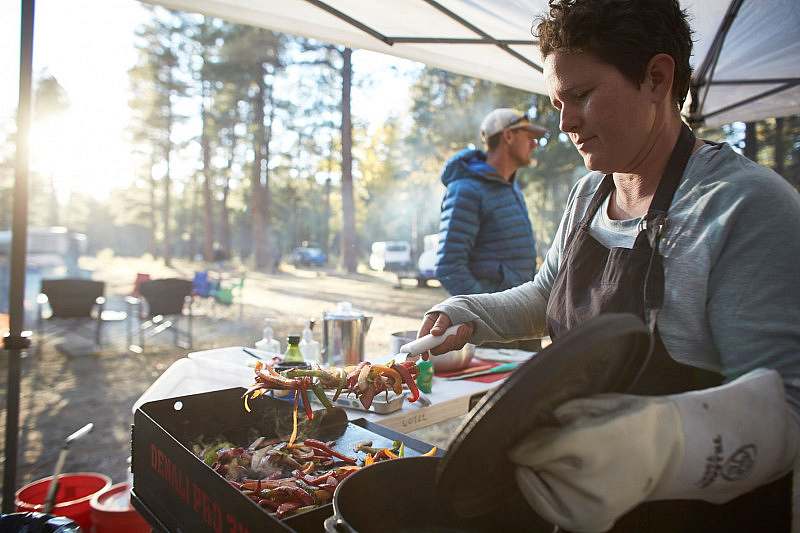 Myth: "I need to be in excellent physical shape to do trail work."
Reality: Volunteers do need to be in good physical condition to participate in moderate physical activity for approximately 6-8 hours a day. However, participants are always encouraged to go at their own pace, take breaks when needed, and contribute to projects that match their physical ability. Volunteer Vacations are rated from 'easy' to 'very strenuous' to help you find a project that suits your needs and physical ability.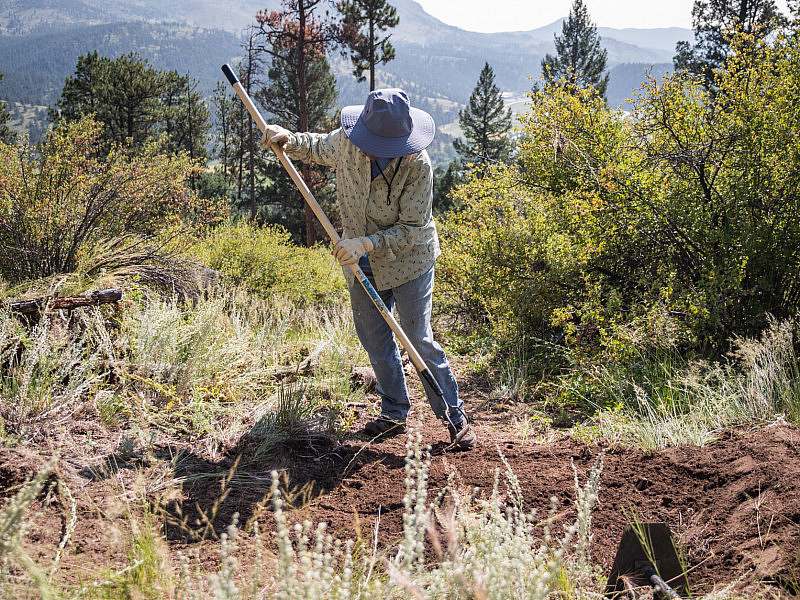 Myth: "I have never been camping before, so I can't join a Volunteer Vacation."
Reality: No camping experience is needed to join a Volunteer Vacation! Your experienced Crew Leader will be a great resource to help you gather the necessary gear, set up a tent, and feel comfortable while gaining new skills and making new friends in the outdoors. We do recommend that volunteers have previous backpacking experience prior to joining a remote wilderness / backpacking project with primitive campsite accommodations.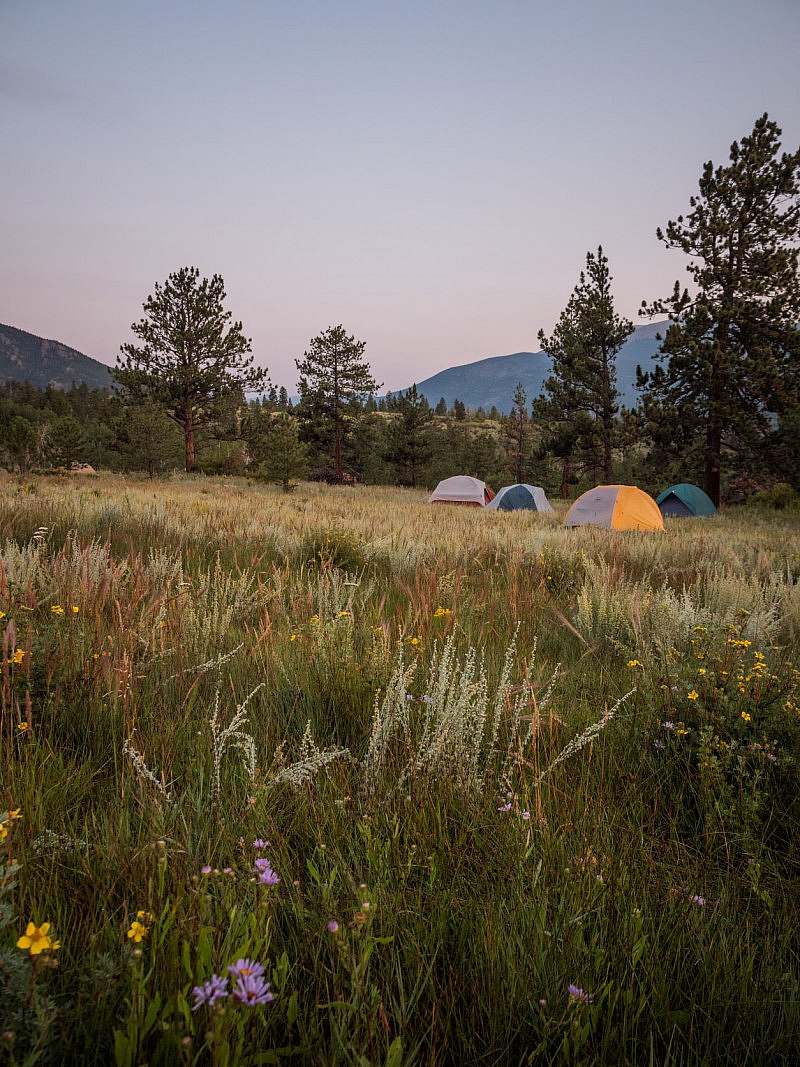 Myth: "I have to sleep in a tent if I join a Volunteer Vacation."
Reality: Many Volunteer Vacations offer a range of indoor accommodations including cabins, bunkhouses to group lodges. When selecting a project, you can pick a Volunteer Vacation with accommodations that match your comfort level, whether that is sleeping under the stars, or in a cozy cabin with beds, climate control, running water, and full kitchen access. Each project listing includes details on the accommodations, water access, bathroom access, and more.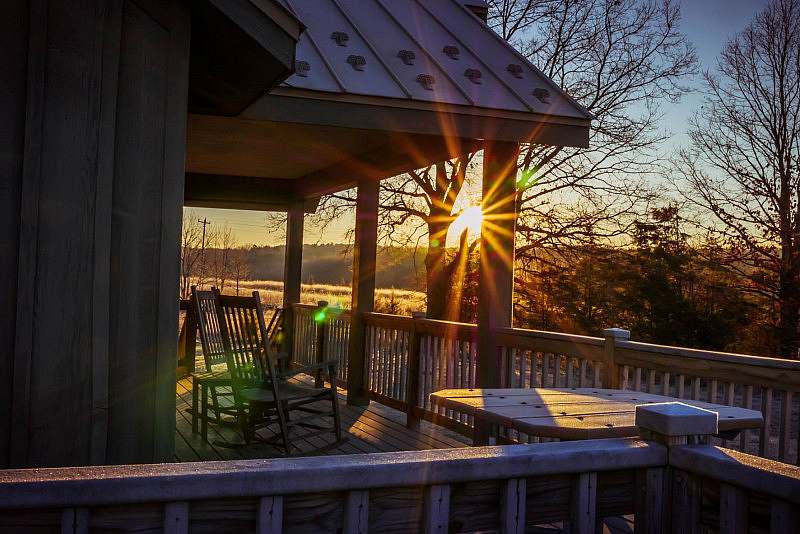 Myth: "I will be lonely if I join a Volunteer Vacation without a travel companion."
Reality: Solo travelers are welcome and encouraged to join Volunteer Vacations! Deep friendships are formed on Volunteer Vacations with our friendly, welcoming and group-oriented trips. Between working on the trail and sharing stories around the campfire, we are a community-oriented group of people looking to give back to the nation's outdoor spaces. If you relate to that, you will fit right in!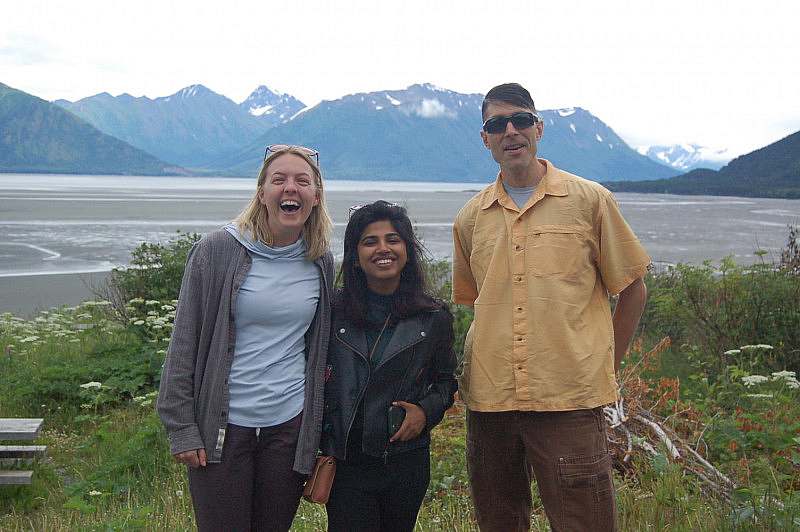 Myth: "It's volunteer trail WORK, so I won't have any down time."
Reality: Most projects will wrap up the work day in the late afternoon, to hike back to camp and enjoy a few hours of free time. The crew will reconvene at a chosen time for dinner, which will be enjoyed together as a group. After dinner has been cleaned up, evenings offer plenty of free time to relax, sit around the campfire, and get to know your fellow crew members. Most trips give a full day off during the work week to explore the area, take a recreational hike, or take a tour of local attractions.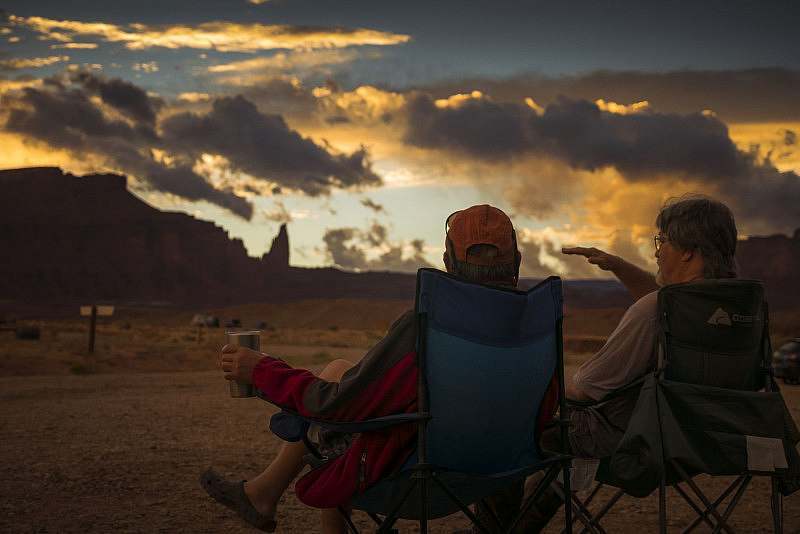 Myth: "There will be no one else my age on a Volunteer Vacation."
Reality: Volunteer Vacations welcome participants of all ages from 18 and up! We often have volunteers join us from all walks of life, with a wide variety of ages on our trips. In some circumstances, teenagers are also welcome with direct supervision of an adult or guardian.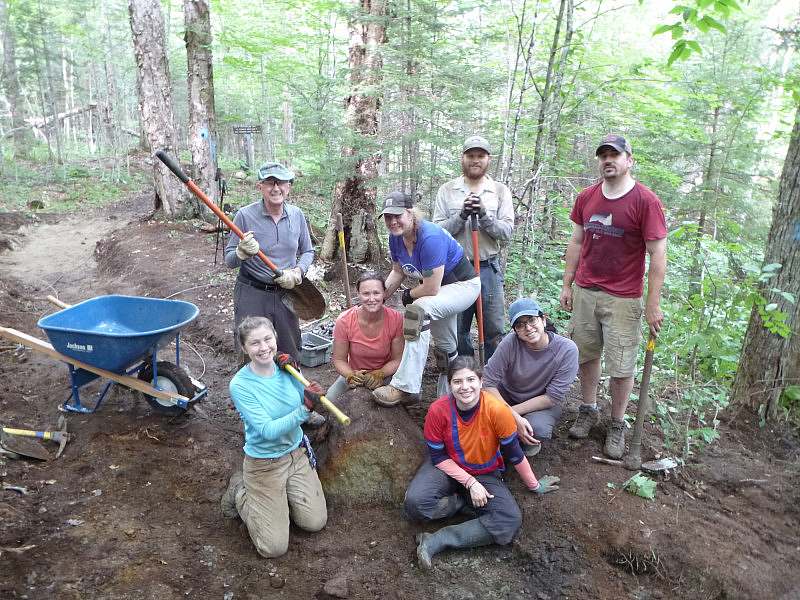 Myth: "I won't fit in on a Volunteer Vacation."
Reality: As we gather on a Volunteer Vacation, we seek to create a community that is deeply respectful, kind, and considerate of our differences in race, ethnicity, gender, social class, socioeconomic status, sexual orientation, (dis)abilities, religion, and all other factors that comprise our identities. AHS recognizes that our differences are strengths that should be celebrated, and we invite each individual to join us in helping to foster an inclusive environment where everyone feels welcome, valued and safe. AHS will not tolerate hateful, discriminatory or derogatory comments or actions of any type at any time.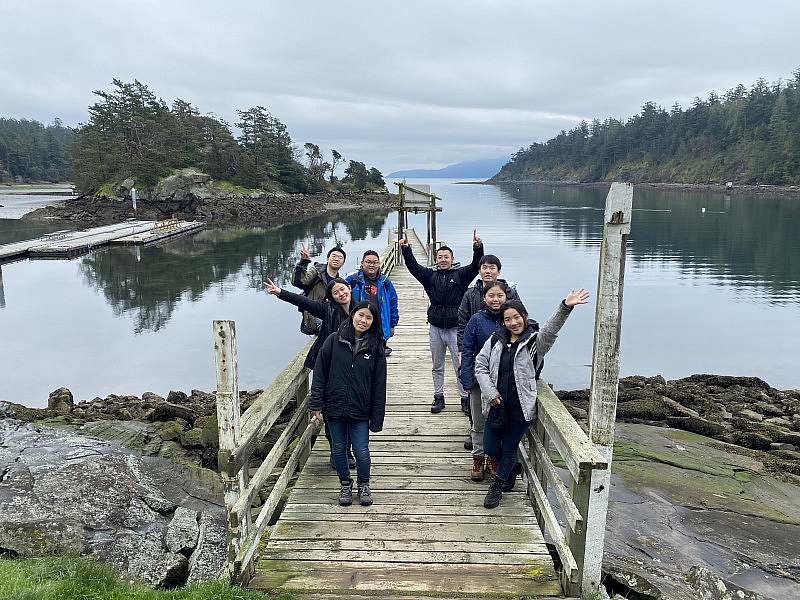 You are invited to join a Volunteer Vacation! Volunteer Vacations volunteers, hosts and partner organizations are truly at the heart of supporting American Hiking Society's mission to empower all to enjoy, share and preserve the hiking experience. Find more information about Volunteer Vacations online or reach out to volunteer@americanhiking.org if you have questions.