Registration for 2017's Hike the Hill® is now open. Come join us in the nation's capital and learn about current trails issues, meet with federal partners, and perhaps spend some time with your Member of Congress sharing your perspective on trails bills. (Not to worry – we'll provide background info for you!)
As part of 2017's Hike the Hill we'll be including two webinars: one on trails funding for National Trails and one educating you about the new Congress: who's chairing what committee, who's in charge, and what do all the changes mean for trails.
Come join us as we learn, network, and meet with leaders who affect the trails we're building and maintaining.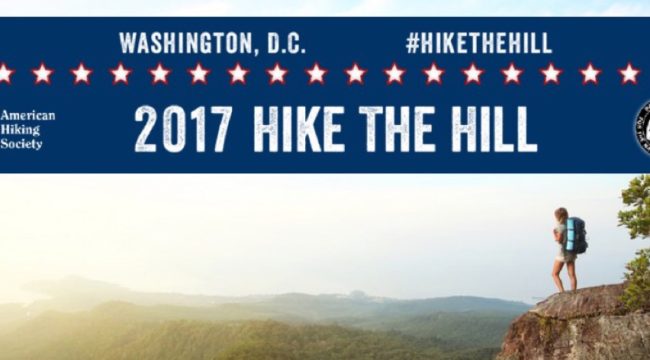 This past February, advocates from across the nation joined American Hiking Society and the Partnership for the National Trails System in hiking the Hill and making the case for …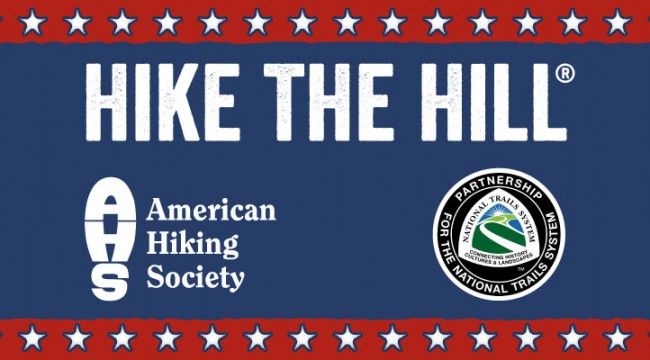 More than 75 advocates from all across the country came to Washington, D.C., to discuss issues affecting hiking trails as well as to meet with Members of Congress and …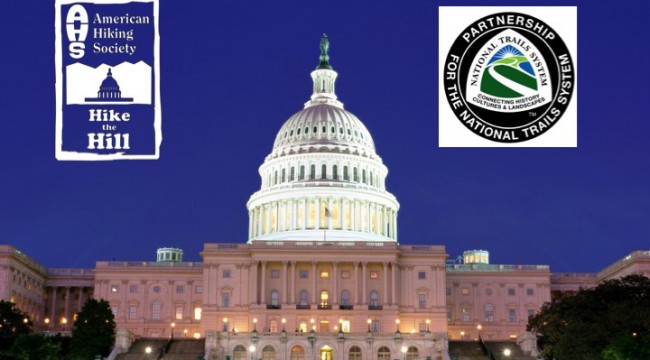 The new Congress, fresh off the campaign trail, had a chance to learn about a different kind of trail this past week: hiking trails! From February 8-12, 2015, advocates …
For specific inquiries about Hike the Hill, contact Peter Olsen, VP for Programs & Government Relations for American Hiking Society, at POlsen@AmericanHiking.org