5 Reasons You Should Consider Section Hiking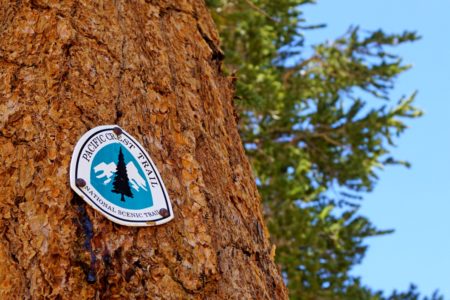 I used to dream of thru-hiking the Pacific Crest Trail. In these visions, I'd duck out of my everyday responsibilities for five months, give or take, to embark on what I knew would be a life-changing adventure. I would feel wild and free, reveling in the dirt, playing in the woods, and forming lifelong friendships, as if embarking on a mobile version of summer camp. I would emerge with less weight – mental and physical – and a new appreciation for each and every day.
Spoiler alert: I haven't thru-hiked the PCT.
Double spoiler alert: I still experienced every single one of those things while section hiking.
I spent two years covering the trail's first 942.5 miles, between Campo, California and Yosemite National Park's Tuolumne Meadows, for my new book Hiking the Pacific Crest Trail: Southern California.
During that time, I visited the trail multiple times during all four seasons, braving sweltering desert heat in the middle of summer, carving tent platforms on snowbound slopes in the wintertime, and marveling at autumn leaves and spring blooms. I often hiked alone, but also shared the trail with many friends – and made several new ones along the way. I howled at the sun and the moon, danced in rain and snow, and beamed with how beautifully feral I felt while tucked deep in the wilderness, five days into the same set of clothes.
And boy, did my life change. Another story for another day – but trust me, it did.
Thru-hiking can be a magical experience, for sure, but gutting out a 2,650-mile trail like the PCT is a difficult, if not impossible prospect for most people. Cue section hiking, where you can take the trail as it comes, carving out your own unique adventure on one of the world's most famous footpaths.
Here are five reasons to give it a go:
Hike At Your Leisure.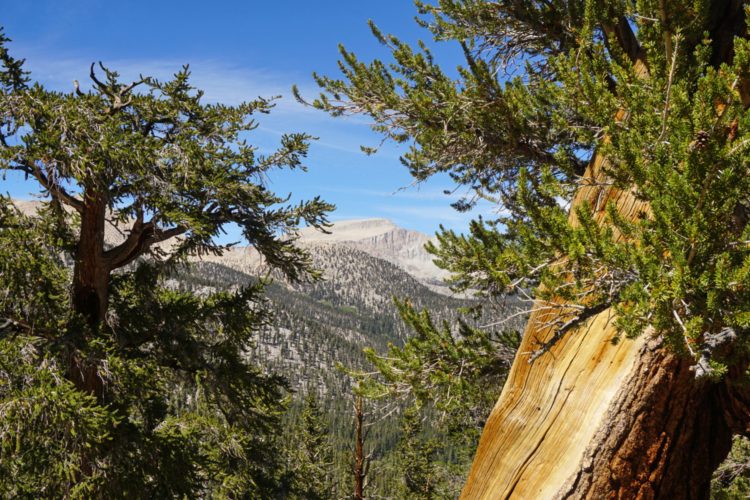 Thru-hikers are constantly aware of a large, loud clock ticking to the rhythm of "Ca-na-da. Ca-na-da." To reach the trail's northern terminus at Manning Park, B.C. before winter storms begin ravaging the northern Cascades, hikers typically leave its southern terminus in Campo within a fairly small springtime window. Section hikers aren't constrained by this, nor are they constrained with a straight north or south trajectory. Instead, you can choose when and where you hop on and off of the trail according to your personal schedule. It really is the ultimate "choose your own adventure" experience!
Avoid Scenery Fatigue.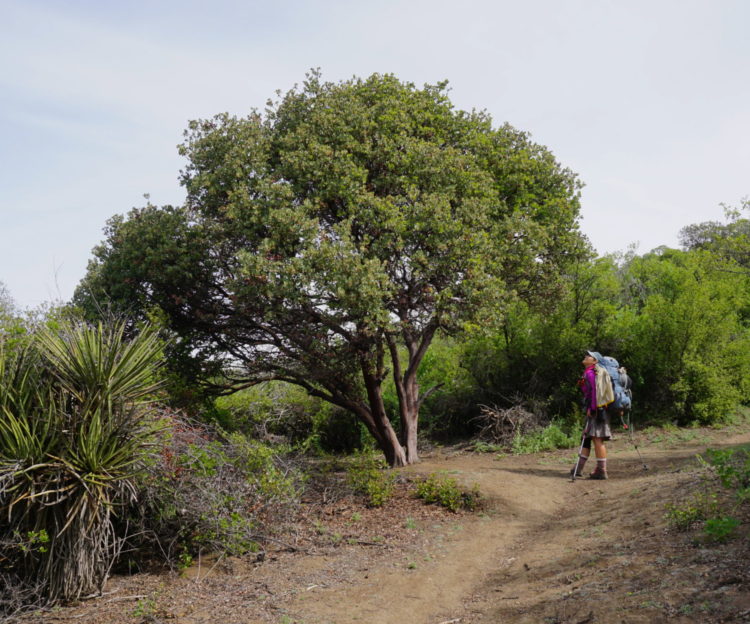 It's hard to believe, but if you've been walking through similar scenery for weeks, no matter how gorgeous, your brain begins to put the kibosh on your dopamine supply. This isn't just a symptom of chaparral or desert hikes, which are typically viewed with less enthusiasm than more alpine environments – this can happen in beautiful pine forest, or even when you've been staring at Mount Shasta for days on end. Section hiking gives your senses a bit of a break from time to time. It doesn't mean that you won't have "boring" trail days, but it does mean that you're less likely to completely burn out with "scenery fatigue."
Escape The Crowds.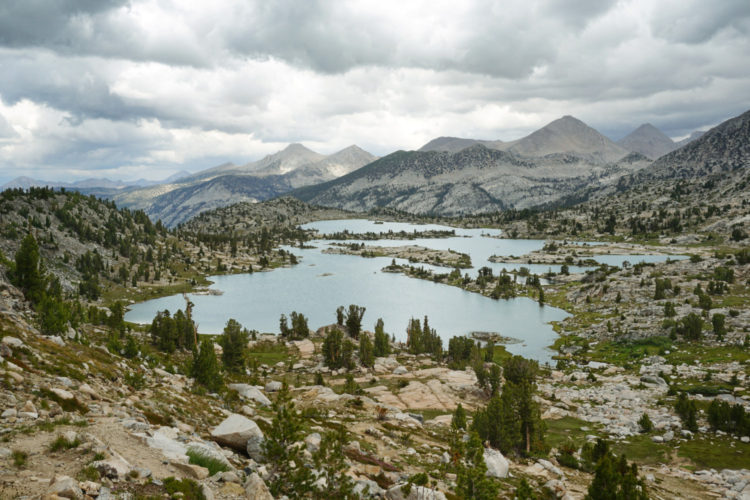 Between the "Wild Factor," the documentary Mile, Mile and a Half, and the explosion of photo-heavy social media feeds, the idea of thru-hiking has been completely romanticized. It's no surprise, then, that long-distance permit requests for the PCT have grown exponentially over the past few years. If you're going to see large crowds on the trail, it's typically during the thru-hiking season, when everyone is charging north (and occasionally south); congestion can occur at water sources, campsites, and in trail towns. Still, in my two years exploring the PCT, I experienced astounding solitude – days on end without another person in sight! – simply because the trail itself is not heavily traveled for all 2,650 miles.
Hike With The Seasons.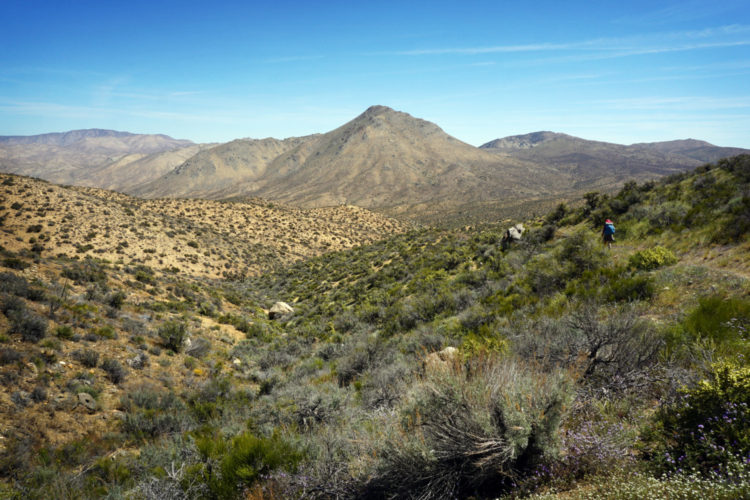 Many hikers unfamiliar with Southern California terrain fear The Desert. They hear horror stories about long distances between water sources (definitely true in some cases) and oppressive heat, and grow nervous at the oft-repeated misconception that "the first 700 miles of the PCT is all desert." However, keep in mind that thru-hikers end up hiking through the desert just as it's starting to broil at the end of spring; section hikers don't have this issue, since the desert is open for adventurers year-round! Same goes for high peaks in the Sierra and Cascades – wait for the snowmelt to recede and head out there on your own terms; the trail is your oyster!
Cherry-Pick Your Favorite Sections.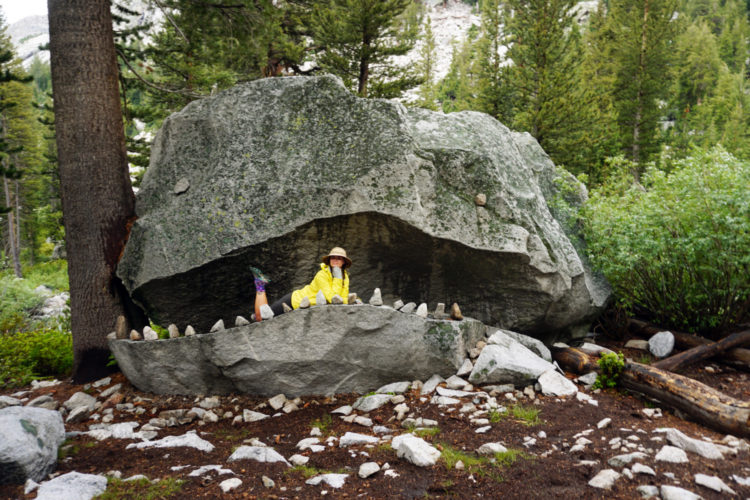 There is no law, policy, or rule that states you need to hike the entire span of the PCT to enjoy the trail. Maybe you want to get hyper-local and explore your region or state – go for it! Maybe you want to skip some of the longer water carries – go for it! Maybe you're a peakbagger who wants to snag some amazing summits – go for it! This trail comes without an agenda; find your own bliss and, as they say, hike your own hike.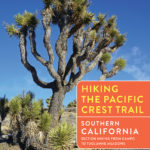 About the Author: American Hiking Society Ambassador, Shawnté Salabert, is a freelance writer with a taste for wild spaces. Her work has appeared in Backpacker, Alpinist, Outside Online, Adventure Journal, Modern Hiker, REI Co-op Journal, Land+People, and other outlets.
Shawnté's book Hiking the Pacific Crest Trail: Southern California is now available via Mountaineers Books.