American Hiking Society Leads "Hike Through History"
In June 1864, Confederate General Jubal Early was dispatched by Robert E. Lee with orders to clear the Shenandoah Valley of Federals and then invade Maryland and, if practical, threaten Washington, D.C.  Upon entering the nation's capital, General Early was met by Maj. Gen. Horatio G. Wright and the strong defenses of Fort Stevens in Northwest Washington. With the help of the fort's strategic positioning, Wright and his troops ended the military threat and Early withdrew after two days of skirmishing without attempting any serious assaults. The Union's successful defense allowed Gen. Ulysses S. Grant to send his forces to Petersburg, Va. without having to divert troops back to Washington, and soon Grant's advances would allow the Union to defeat the Confederates and end the Civil War. The Battle of Fort Stevens was witnessed first-hand by President Abraham Lincoln, whose presence gives the Battle of Fort Stevens the distinction of being the only time in United States history that a president in office came under direct enemy fire.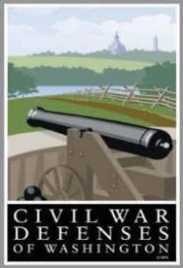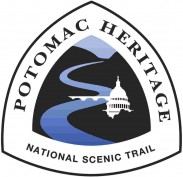 150 years later, on July 12, 2014, American Hiking Society and the National Park Service (NPS) led a "Hike Through History" to commemorate the 150th anniversary of the Battle of Fort Stevens. The hike was part of a three-day Civil War 150th Anniversary Commemorative event highlighting Fort Stevens' role in preventing the Confederates from capturing Washington. Over 200 National Park Service employees and volunteers were on hand to host events, including historical reenactments and the ceremonial firing of one of the fort's cannons.
AHS initially received 47 registrations, but after a mention in The Washington Post, the number of participants almost doubled. In all, around 80 hikers showed up to enjoy the tour, as participants ranged from curious locals to visiting hikers from across the country.
Starting at Battery Kemble (a former Union Army defensive site during the war), hikers travelled over five miles along the Civil War Defenses of Washington (CWDW) Trail, a segment of the Potomac Heritage National Scenic Trail (PHNST). The hike was led by American Hiking Society's President Greg Miller, who acted as both a trail guide and historian, escorting the group and explaining the significance of the area during the 1860's.