Stay Safer on the Trail by Sharing Your Location
By: Ali Alami, Former USAF Survival Instructor, CEO and Co-Founder of Cairn.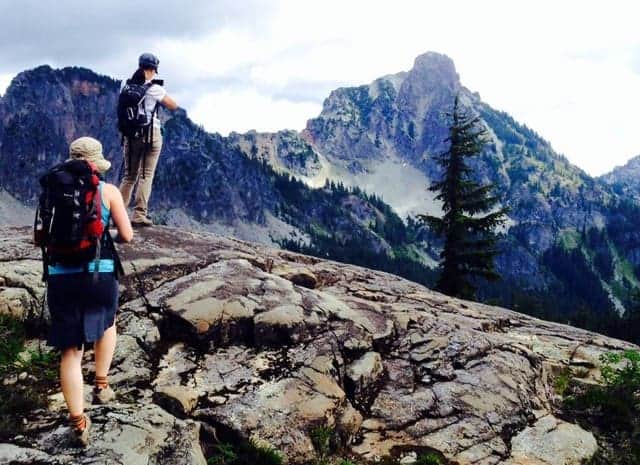 Many hikers take steps to stay safe in the wilderness, including packing the right gear and checking weather conditions. However, they often neglect to share the details of their hike or plan how they will get help in an emergency situation.
One of the most important safety actions outdoor enthusiasts should take is to set up a trip plan and communicate it to a friend or family member. Such a plan improves your chances of being found quickly if you get lost or injured. Another key factor is the ability to contact 911 if someone is injured while on the trail. Getting found within 48 hours has shown to dramatically improve odds of survival for those in trouble in the wilderness.
A good trip plan includes your destination, activities, when you are expected to return, the equipment you carry, who you will be with, any special needs, and other trip details that would help rescue teams. You should also include instructions on what to do if you don't return on time.
Although many of us like to unplug in the wilderness, there are times when staying connected makes sense. Most wilderness rescues in the last ten years were initiated by a call from a mobile phone.
The new Cairn app allows you to share your trip plans with designated safety contacts in less than a minute.  Once you start a Cairn you'll see where others have found cell coverage in the wilderness. Cairn tracks your location at designated times (you control the frequency of this to allow for battery conservation) and collects your cell signal. This information is added to the Cairn map of where there is (or isn't) cell service on the trail.  These points are shared anonymously with other Cairn users. In the event that you don't check in, your safety contacts will receive an overdue message with your last known points and instructions for what to do (e.g. call 911).
You'll find Cairn coverage points for popular trails in Washington, California, Utah, Colorado, Hawaii, Oregon, Yellowstone National Park, Yosemite National Park and the entirety of the Pacific Crest Trail. The community benefits from each trip where Cairn is active, as coverage points are added with each use. Help map your part of the world!
Ali Alami is a prior USAF Wilderness Survival Instructor, avid hiker, mountaineer, with a degree in in Survival & Rescue and is the CEO for the new Cairn App.