Executive Order Threatens National Monuments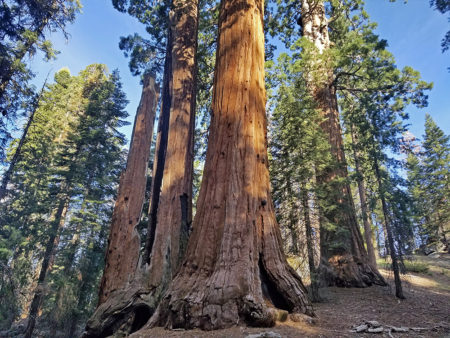 In April, President Donald Trump issued an executive order calling for the review of all national monument designations occurring after January 1, 1996, where the monument exceeds 100,000 acres. Shortly after, the Department of the Interior confirmed that Giant Sequoia National Monument is on that list along with 26 others. This administration's actions reveal a great deal about its perspective on the purpose and value of our public lands.
People come from around the globe to stand in awe under the largest living things on Earth. Giant Sequoia National Monument — designated by President Clinton in 2000 and spanning over 328,000 acres — shelters a large portion of the giant sequoia forests remaining in the world today.
Since 1906, both Democratic and Republican presidents have made national monument designations under the Antiquities Act, which was designed to permanently protect federal lands and waterways for their natural, cultural, or scientific values. It is a designation that affects the management of land that is already owned by all of us as public land.
The process to designate the Giant Sequoia National Monument included many years of extensive vetting of local stakeholder interests and a careful review of the public natural values of the land managed by the Forest Service on our behalf, spanning across both Republican and Democratic presidencies. As early as July 1992, President George H. W. Bush visited these forests and issued a proclamation to protect the sequoia groves from mining and timber production, and require that they be maintained as natural areas.
In short, the process determined, and the national monument designation confirmed, that the giant sequoia groves and the surrounding forests that sustain them, are globally unique and should be protected to the highest standard. To call for a review of Giant Sequoia National Monument decades later threatens to undermine the conservation that many worked so hard to secure.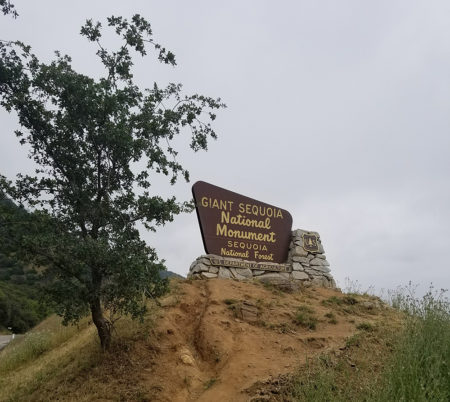 The executive order is part of a noticeable trend to roll back hard-won protections from places like Giant Sequoia, Bears Ears, and Cascade-Siskiyou — the first national monument established to protect biodiversity — to open up more federally protected land to private industry. However, whether by lifting the moratorium on federal coal leases or laying the groundwork to extract fossil fuels from our protected federal park lands, many economists agree that these policies will not increase jobs or foster energy independence.
Rather, these choices reflect a philosophical shift in the perceived value and purpose of our shared public lands. Our public lands not only protect ecosystems, but support cultural sustainability, education, local and regional economies, and public health. Research shows that national monuments and other public lands increase neighboring property values, attract new investment in gateway communities, and support job growth providing a substantial economic engine to regional economies.
In 1972, President Nixon signed into law "An Act to Establish the Golden Gate National Recreation Area," which now includes Muir Woods. Although Muir Woods National Monument is not under review under the terms of this order, it is a clear example of how valuable a national monument can be for the public. Muir Woods is likely the most well-known national monument, and it was one of the first established under the Antiquities Act in 1908. Last year alone, the park hosted over 1.1 million people from around the world. According to the National Park Service, the Golden Gate National Recreation Area, which contains Muir Woods, supports 7,574 jobs with an economic output of over $730 million in 2016.
The long-term economic benefits of national monuments are particularly compelling when considered alongside the broader value they provide. Giant Sequoia National Monument and the neighboring Sequoia National Forest shelter about one-half of our planet's remaining giant sequoia — a redwood species and the world's largest tree. The Monument protects 33 ancient sequoia groves visited by thousands of families each year. People come from around the globe to stand in awe under the largest living things on Earth — trees that can live to be more than 3,000 years.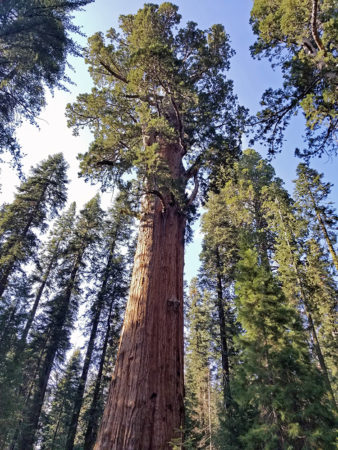 The monument is less than a three-hour drive from the 18 million people of the greater Los Angeles metropolitan area and is adjacent to the Tule River Indian Reservation, providing recreational, cultural, and economic resources that are important to the Tribe. Most fundamentally, sequoia forests are truly spectacular, and in their stunning beauty and unimaginable longevity, they are inspirational icons of the American landscape. As Save the Redwoods League researchers have discovered, ancient sequoia and their relatives, the coast redwoods, are critical in the fight against climate change. Ancient forests of both species store more climate-altering carbon than any other forest type on the planet. Weakening their protection would be an egregious and unacceptable step in the wrong direction.
From a political standpoint, protections for public land and water have had bipartisan support for generations. In fact, Republican President George W. Bush designated the second highest amount of national monument acreage (in water) of all U.S. presidents. Save the Redwoods League applauds our Republican and Democratic leaders who take action to protect our public lands, whether through the support of national monument designations, Land and Water Conservation Funding, or other methods.
Under the Antiquities Act, any effort to eliminate or reduce park lands designated as national monuments would require an act of Congress. We are heartened by the leadership demonstrated by House Committee on Natural Resources Ranking Member Raúl M. Grijalva (D-AZ), and his response to this executive order. Congressman Grijalva and other Democratic and Republican leaders who are prepared to defend our public lands are our first line of defense should the review process initiated by this executive order lead to revisions in the acreage or official designations of any federally protected lands. Our elected leaders need to hear from us today.
As the impacts of this executive order further unfolds, we urge everyone to participate in the public comment period that ends on July 10, 2017 and contact their members of Congress to show support for national monuments and other public lands.
Sam Hodder, CEO and President of Save the Redwoods League (www.savetheredwoods.org)