How being an AHS TrailBlazer works
Sign up, be a trendsetter, and help protect the places you love to hike.
Make the outdoors safe and accessible and protect the places you love to hike by raising funds.
Hike, plan a party with a purpose, give in honor of a loved one, show how much you care.
Get your friends and family involved to help you make an impact or by joining your team.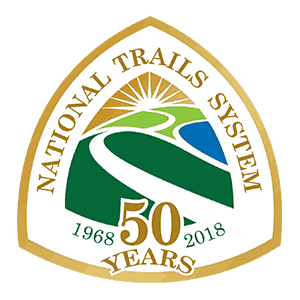 Do you think you can hike 50 miles by October 2, the 50th Anniversary of the National Trails System?  Challenge on!
Become an AHS TrailBlazer and create a Hike 50 challenge page

Hike 50 miles! Get creative and plan your outdoor adventures.  Hike your favorite trail, a trail you have never hiked before, or invite and inspire new friends that have never hiked!

Raise $100 by October 2 and you will receive both a "Hike" and "50th Anniversary" Sticker.
Make every step count and hike with a purpose. Did you know that American Hiking Society volunteers maintain over 1,000 miles of trail every year? We advocate on Capitol Hill to protect public lands from drilling and development. Every dollar raised by your friends and family go into protecting the places you love to hike.
Become an AHS TrailBlazer and personalize your journey.  Make your fundraising about what you love. Kelly is section hiking the Mason Dixon Trail this summer, which is 199 miles long.  She has challenged herself to raise $199.

Grab your friends and challenge them to hike alongside you.  Of course, you can make fundraising a part of the competition!

Lace up your boots and hike! Let your feet do the talking and post photos of your adventures.  If you raise $100 by October 2, you will receive a "Hike" Sticker.
Sweet Ice Cream Photography
Hikers like you are donating birthdays, anniversaries, graduations, and weddings to support American Hiking Society. The funds you raise will do things like protect our nation's trails, public lands, and get people outdoors.
Become an AHS TrailBlazer and create a personal page to raise money to celebrate life, a special occasion, or just the fact that it's Saturday!

Make it personal, Kim asked 39 friend and family members to donate for her 39th Birthday.

Know you are making an impact by making sure there are safe and accessible trails for future generations.
Continue the legacy of a loved one by contributing to American Hiking Society.
Become and AHS TrailBlazer and raise money to protect the places your favorite person loves to hike.  Celebrate their life and remember their passion for getting outside and enjoying the trail.

Make it personal, share your favorite memory hiking together or of that epic outdoor adventure you had.

Know that you are honoring this person by raising funds to protect their favorite thing - hiking and enjoying the outdoors.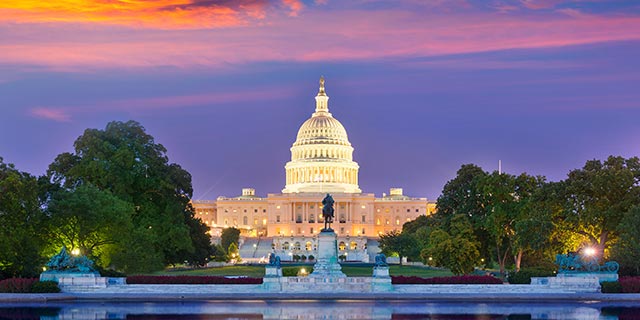 Hiking Advocacy
Engage with policy and legislation efforts to ensure funding for trails, preservation of natural areas, and protection of the hiking experience.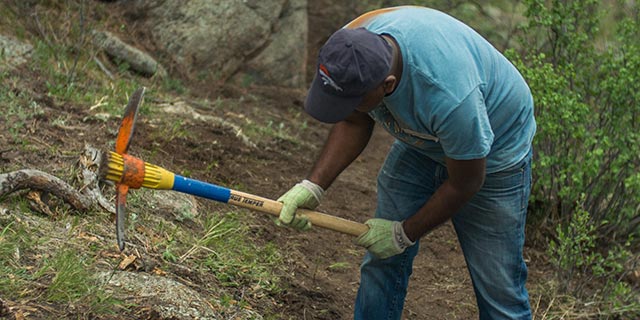 Volunteer Vacations
Week-long trail building and maintaining projects offered in picturesque locales across the country.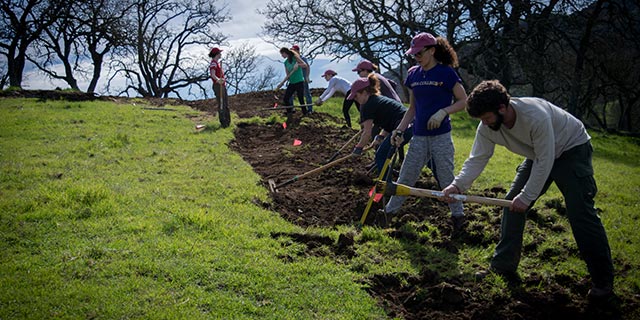 Alternative Break
Volunteer trail stewardship projects in America's parks and forests designed specifically for college student groups.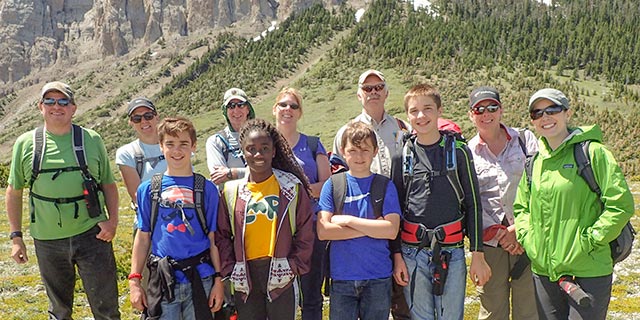 National Trails Day®
The only nationally coordinated event designed to unite all muscle-powered trail activities with the goal of connecting more people to trails.