How Athletic Brewing's Impact Goes Beyond Brewing Happiness & Inclusivity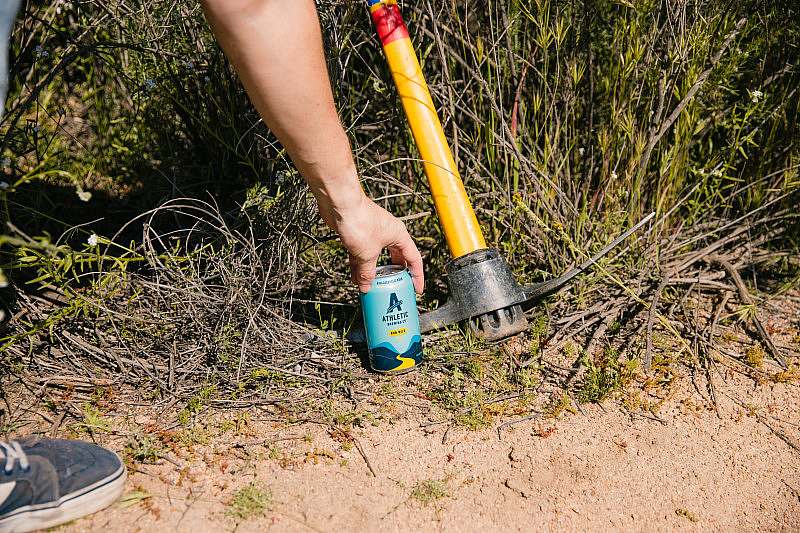 Athletic Brewing is focused on being a force for good, which includes the measures they take to have a positive impact on the environment.
Whether you're hitting the trails for a walk with the dog, a run with your music and your thoughts, or looking to summit some new peaks, Athletic Brewing is always down for adventure. You've likely spotted their brews out in the wild being cheers-ed to a great moment spent outdoors.
And while Athletic Brewing might as well be synonymous with good times, they should also be synonymous with sustainability. Behind the craft non-alcoholic beers that have become a fan-favorite is a team of people who care about the impact their products have on the environment as much as the impact they have on the people drinking them. 
So, what are some Athletic Brewing sustainability highlights?
They're B-Corp Certified
In April 2022, Athletic Brewing received their B Corp Certification. This certification shows that Athletic Brewing is meeting a specific (read: high!) standard "of social and environmental performance, public transparency, and legal accountability to balance profit and purpose."
Athletic Brewing's co-founder, John Walker, shared in an announcement about the accomplishment, "Being able to identify as a B Corp business means, to me, that we are on the right track in terms of how we operate our business, internally and externally, and that we have made the challenging decision to be objective and accountable so we can do better every day."
Learn more about Athletic Brewing's B-Corp certification and how they're using this important milestone to propel further innovation and goal setting within the framework of meeting and exceeding the B-Corp standards.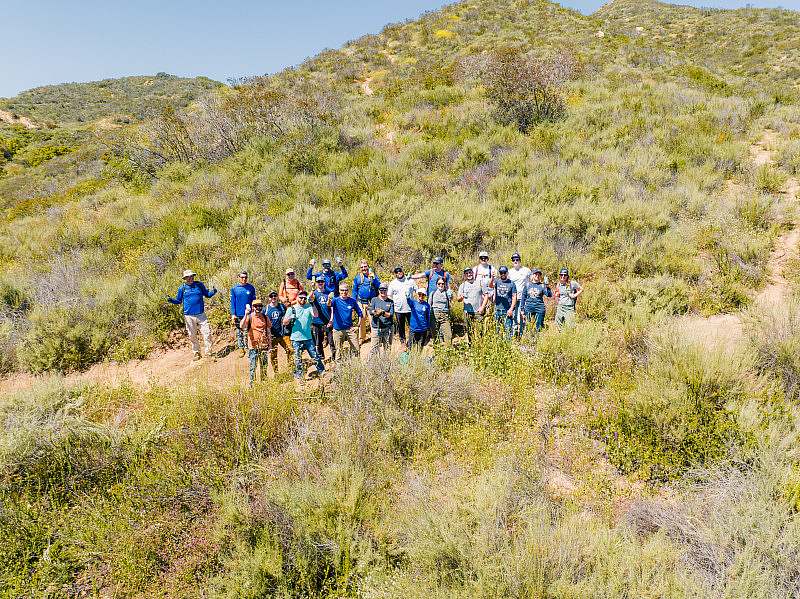 They're reducing plastic waste.
It's not new news that plastic waste is a problem — we recently asked what the most common piece of trash hikers see on the trail, and unanimously, it's some plastic item (plastic bottles, snack wrappers, etc). 
Athletic Brewing is doing their part to reduce the amount of plastic waste they're producing. They've established two new partnerships this year exclusively committed to tackling plastic waste. These partnerships allow them to divert 700-900 pounds of plastic monthly from landfills! They've also collaborated with San Diego Brewcycle Collab to collect and recycle bags alongside 30 local businesses.
In addition to these partnerships, they've also reworked their shipping process to eliminate plastic PakTech carriers (those little plastic disks you often see on top of beer cans holding them together). Athletic Brewing's packaging is designed to use less cardboard and be recyclable!
They're joining the upcycling movement. 
What's up with upcycling? It's the process of repurposing materials that would otherwise be discarded and using them to create a new product — and Athletic Brewing is making sure the malt bags that their grains come in are getting a new life! (Previously, the team has used these malt bags for beach clean-ups!)
In partnership with BeertoBags, Athletic Brewing is able to upcycle those hard-to-recycle malt bags through Beer to Bags, who then turn those malt bags into awesome totes! (Keep an eye out for Athletic Brewing's Beer to Bags totes coming soon — we hear they're *perfect* for trips to the farmer's market!)
Another upcycling opportunity presents itself with Athletic Brewing's spent grains — this is the byproduct left after they've finished brewing their delicious NA beers. Every week, Athletic Brewing diverts 112 tons of spent grains that otherwise would have gone to landfills by offering them to farmers instead, who can then upcycle them into feed for their animals.
They're going green. 
From their production facility to their headquarters, Athletic Brewing has taken measures to adopt a "greener" way of operating. For starters, they've turned to solar to source renewable energy, adding 60,000 sq. ft. of solar panels to their San Diego facility. They have plans to continue this effort.
And at HQ? They've transitioned to RECs (Renewable Energy Certificates) to convert 100% of their electricity use at their headquarters (in Connecticut) to be sourced from renewable energy instead of fossil fuels.
They're giving back. 
Sustainability efforts at Athletic Brewing extend beyond their production process, upcycling, and recycling efforts. They've got boots on the ground doing important and impactful environmental stewardship work, too!
As a company, Athletic Brewing offers up to 12 paid days per year to their teammates to get out and volunteer in their local communities with nonprofit organizations like AHS! (We've been fortunate to work on trail stewardship projects with the Athletic Brewing team!)
Athletic Brewing also has an incredible program, Two for the Trails, that gives back up to $2MM annually to organizations working to build and maintain trails. Named after the founder's family tradition of taking two brews to toast post-trail adventures, Two For the Trails is at the heart of everything Athletic Brewing does. (Read more about this impactful program — that's had so much success it's officially been launched nationwide! — here.)