Exhilarated by my own human power
By: Liz Thomas, American Hiking Society Ambassador
When I was a freshmen in high school, I wrote an essay about my first time mowing a lawn. It seems like a silly topic to write an essay about, but ever since I can remember, I had thought of mowing a lawn as a tough guy thing and when I finally did mow a lawn, it was empowering to have the responsibility, and at the end, have clear evidence of a job well done.
At first, I had similar feelings about hiking as I did about mowing a lawn: it was a macho thing, a tough guy thing, not really something that I could get into seriously. But similarly, when I finally tried hiking and started taking it seriously, I realized that there were things I could do with my own two feet that could be even more empowering and rewarding than mowing a lawn. I was exhilarated that by my own human power, I could take on obstacles that looked and sounded impossible—from climbing a mountain to walking from Mexico to Canada—and succeed!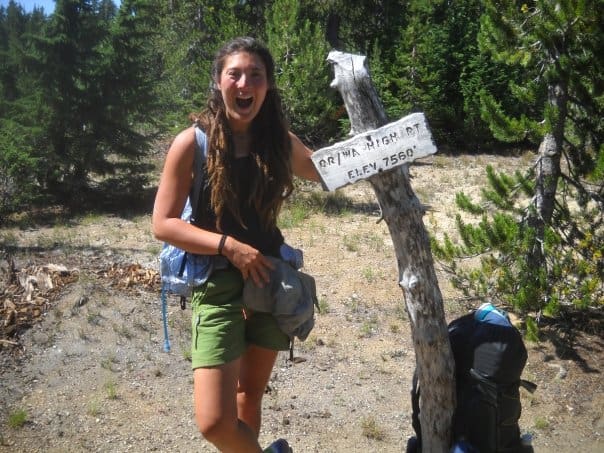 In my 15,000 miles of hiking long trails, I've met thousands of hikers. For those who have had physical ailments, been out of shape, lived with diseases, divorce, lost jobs, had relationship problems or heartbreak, lost family members—we are all healed through nature and the power of our own legs. We are healed by the temporary freedom the woods give us to make our own decisions—not dictated by responsibility to a boss and the bank, but to ourselves—to keep ourselves safe and to protect the natural environment around us for future generations.
In a world where people like myself—women, young people, people of color—can feel like we own nothing, where it's easy to think one individual can have no power, by hiking, we can access the millions of acres of public lands that each and everyone of us own. By hiking, we do have power.
I've worked with AHS since 2010, when I attended Hike the Hill in Washington D.C., a national event AHS runs to bring together trail organizations, agencies, and politicians to advance our national landscape and trail system.  At that time, as a long distance hiker, I barely knew anyone on the trail-making side of the equation. As I tell other hikers, I didn't know how the sausage is made.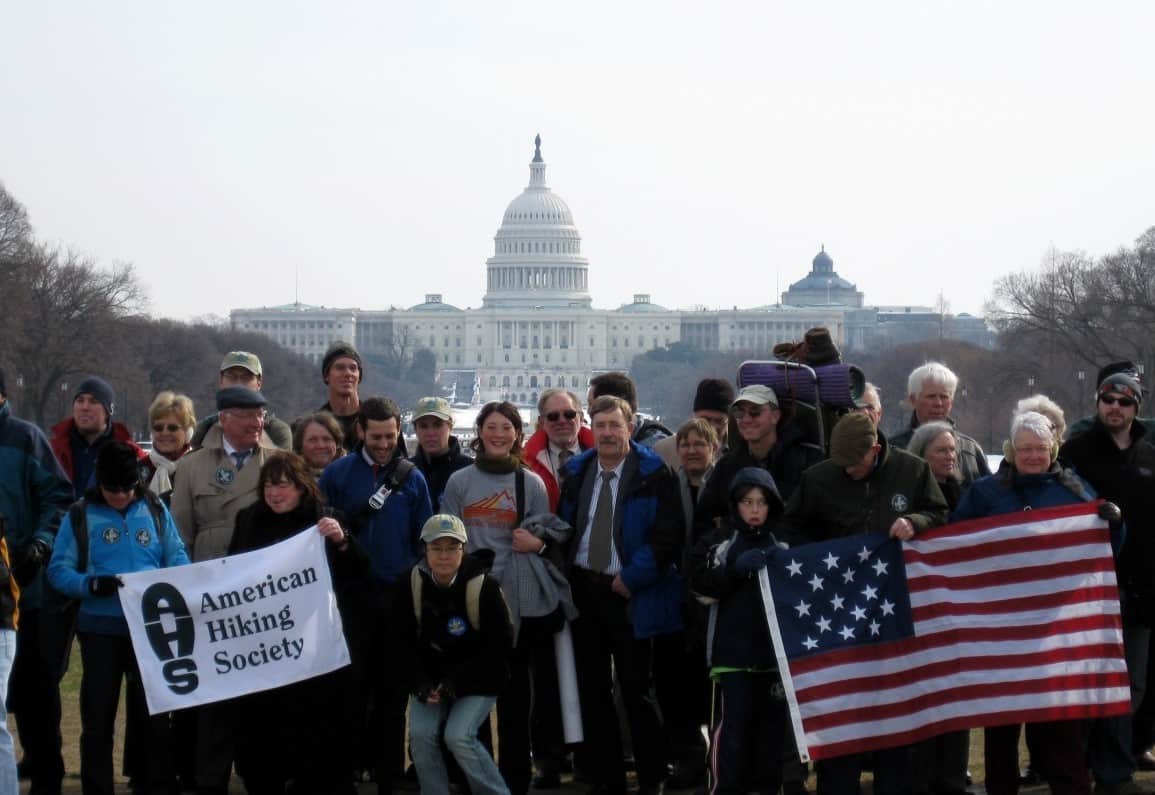 That event was a huge awakening to me. As a hiker, it's easy to believe the trails I walk have always been there—that trails are made simply from so many feet hitting the ground and wearing away a groove in the same way that my family dog and I made a trail in my parents' backyard when I was in middle school.
Through AHS, I learned that every trail that is built is instead an engineering work of art—a thoughtful process that involves multitudes of people—from agency supporters, to funders, to politicians, to mappers, to coordinators, to volunteers, to those who talk to congress people to get funding. The same hard work is required to make and protect open spaces and protect the views and landscapes that I love. And that's when I realized the "green tunnel" I had hiked through on the AT wasn't the only tunnel impacting my vision—that the trails world is a lot more complicated than what was below my own two feet.
It's easy to feel like what happens in the woods is removed from politics. But I learned from AHS that the federal policies that our elected officials vote on can and will impact my hiking experience.
From there, I worked with AHS as a youth ambassador and attended the first outdoor nation in NYC. We drafted what became the inaugural America's Great Outdoor Special Report, which was given to President Obama and then Secretary of the Interior Ken Salazar and other land managers to show them that youth value and want to protect our public lands and want to learn more about nature.
I'm honored to be an AHS ambassador, working with the only national organization advancing hiking and promoting and protecting our natural landscapes. As an ambassador, there are a couple things I'm trying to do: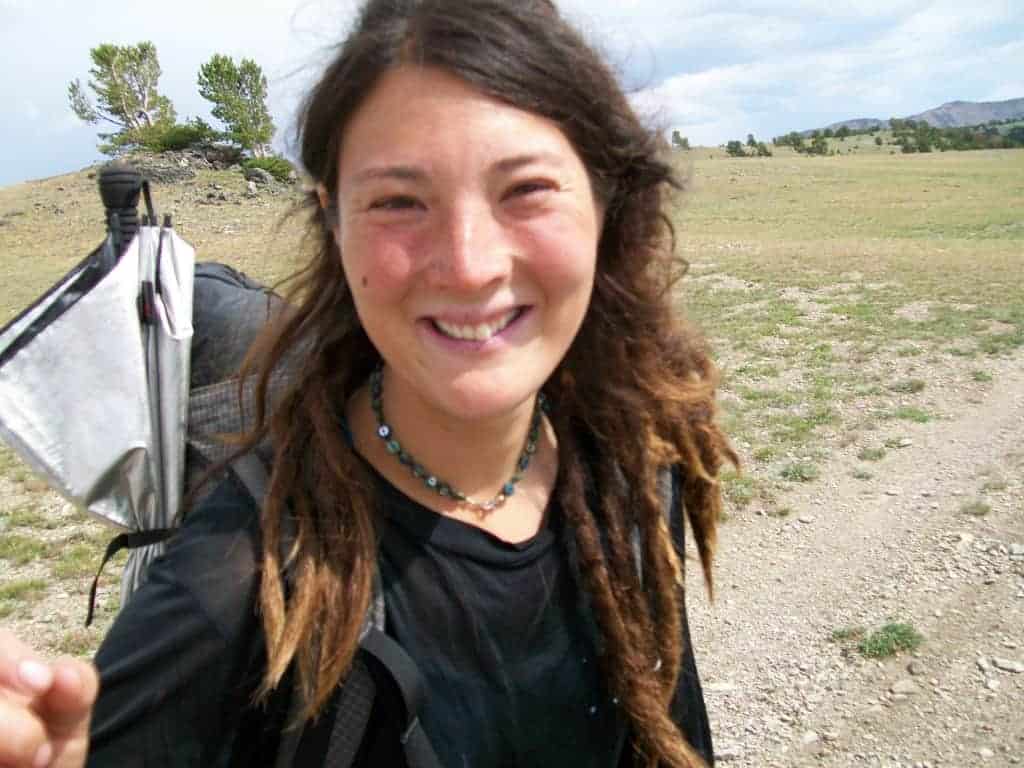 Work with those in the hiking community to recognize that what happens in Washington also impacts what happens in the woods. Trails don't just magically appear—they require the hard work of volunteers and a boatload of professionals. I know that for me, by giving back to trail organizations, volunteering to maintain or build a trail, and participating in National Trails Day, makes me appreciate trails even more when I am on them.
Inspire others to get hiking, even if it means walking around the city. In the past few years, I've taken to walking "on the beaten path"—urban hikes like the Selma to Montgomery National Historic Trail last month or walking the world's first urban thru-hike, the Inman 300, a 200 mile trail through Los Angeles covered in Backpacker Magazine. These paved hikes provide many of the same benefits of backpacking—exploration, physical exercise, seeing new things, meeting new people, and understanding your surroundings by walking at 3 miles per hour. But the benefit of urban hiking is that you can bail whenever you want, if something happens—it's easy to get help. By establishing urban hiking as a new branch of adventuring, I'm advocating for opening up hiking to a whole new group of people who may have grown up fearing or not having access to the outdoors.
Work with women and inspire them to take up a pack, and walk in the woods solo. I believe the woods are a safe place for women and that women don't have to wait the boyfriend or the husband, and to get out there. Nature is an inviting place and I hope that the more women see me out on the trail going solo, the safer they will feel doing the same.
Inspire the next generation of hikers to get out there. This past week, I was fortunate enough that two of the presentations I gave were to high school students at a school in a small town in New Mexico. These kids weren't the wealthiest–sixty percent of them are on school lunches—but they also are some of the most well-off kids in the world because their school takes them backpacking. For a lot of these kids, the idea that they can own something—that our public lands are a place for everyone—regardless of fitness level, age, able-bodyness—is huge for them. Hiking is the easiest, least expensive way to get out and experience all the great resources we have as Americans—our public lands. Watching kids' enthusiasm gives me hope that our natural areas will be enjoyed and protected for generations to come.
Thank you all again for the work that you do advocating, building, and enjoying our public lands and for taking the time tonight to express your support by attending this gathering. My dream and AHS's dream is that hiking will continue to provide the joy, learning, and empowerment that it has provided me for all people of future generations.