National Trails Day® provides the perfect opportunity to set off on a local trail with others in your community. Join the nationwide movement to give back to trails and build a world where everyone feels welcome and has access to enjoy the great outdoors. This year, on June 3, 2023, you can join people across the country in celebrating National Trails Day® by participating in various activities promoting trail conservation, advocacy, and community involvement. There are activities for everyone on National Trails Day®, and here are a few ways to prepare and get involved on National Trails Day®.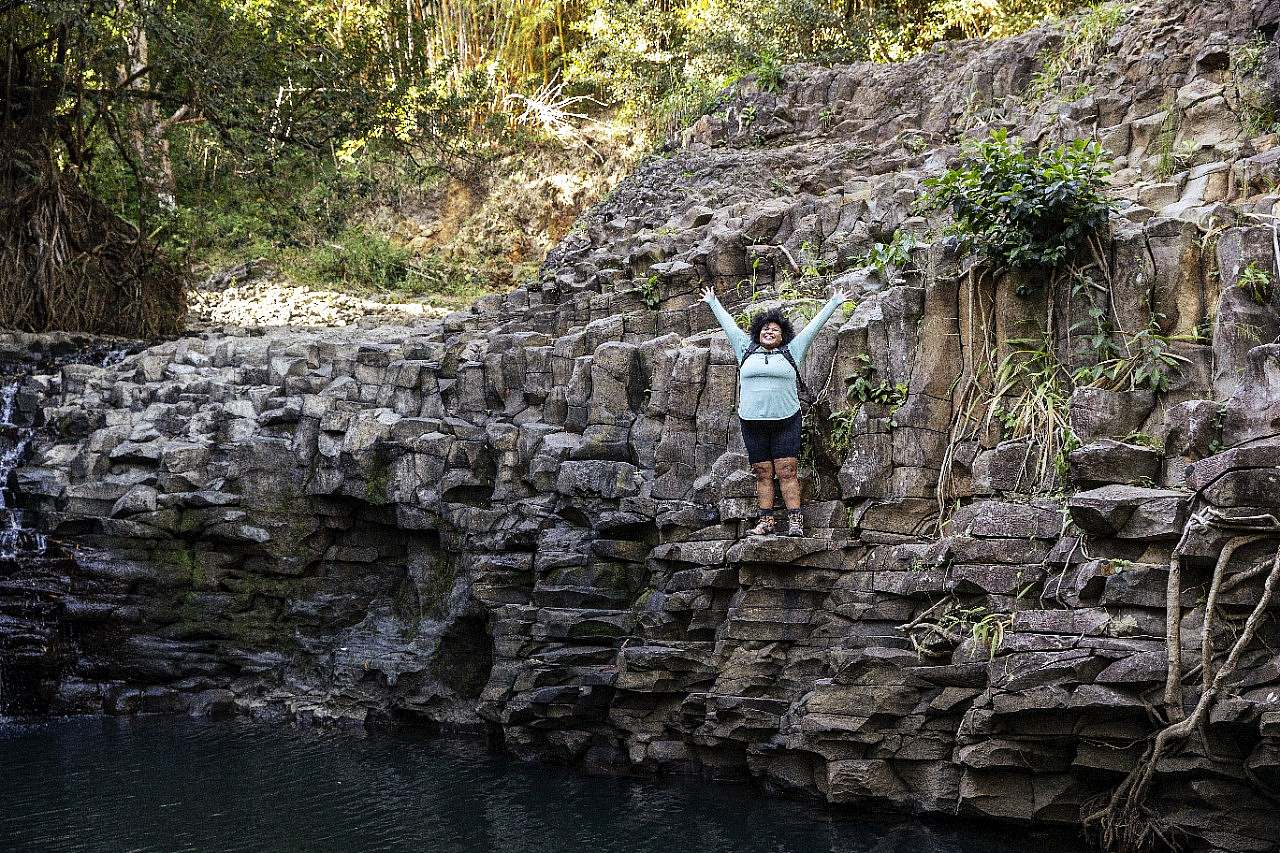 Mark Your Calendar and Plan Ahead
Getting some fresh air out on a local trail is a great way to kickstart summer, so mark your calendar and plan to celebrate National Trails Day® with friends, family, and people in your community. As you make plans consider these tips and ideas:
Find an Event or Plan Your Own
Hundreds of clubs, organizations, and land managers organize events on National Trails Day®. Events include hiking, biking, horseback riding, trail runs, and races. Find an event in your area. Events are frequently added, but you can also register your event for free.
Take the National Trails Day® Pledge
Regardless of the trail activity you choose, you can have a lasting impact on the trails in your community by taking the 2023 National Trails Day® Pledge "to leave the trails and the outdoor community better than you found them." You'll join a nationwide movement to build an inclusive trails community engaged in advocacy and trail service. Submit the online pledge, and we'll send you easy ways to take action on National Trails Day® and all year. Everyone who takes the pledge will be entered to win one of four prize packages of premium outdoor gear. Each prize pack will include Leki trekking poles, Osprey packs, LOWA hiking boots or shoes, AKHG™ by Duluth Trading Co. apparel, Athletic Brewing Co. non-alcoholic beer, Moosejaw coolers, and more.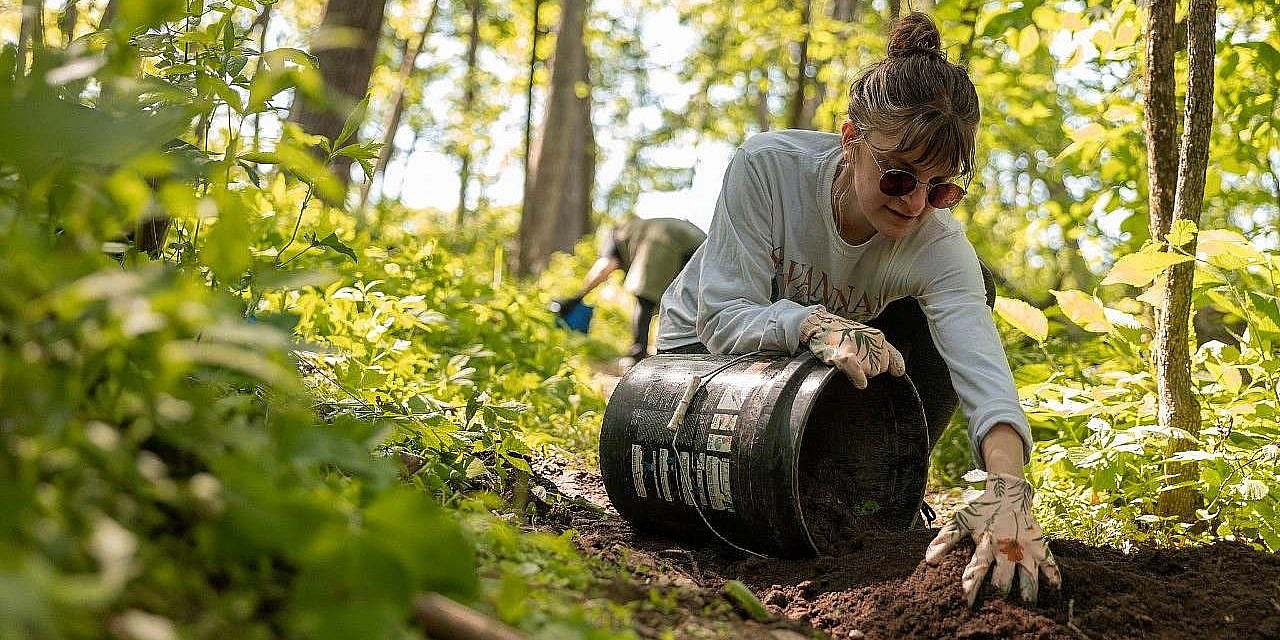 Leave a Trail Better Than You Found it
One of the simplest ways to celebrate National Trails Day® is by committing to take a trash bag with you whenever you go for a hike or walk. This way, you can collect trash along the trail or in the natural space near you. This simple act can help keep the trails clean and beautiful, so your community can continue to enjoy them for years.
Commit to Trail Service in 2023
If you're looking for a more hands-on way to celebrate National Trails Day®, consider signing up for a trail service project on this day or later in the year. National Public Lands Day on September 23 is an excellent opportunity to assist with various projects to restore and enhance public parks, forests, waterways, and more. You can also sign up for an American Hiking Volunteer Vacation this year, where you can spend a week giving back to the trails you love.
Speak Up for Trails
Another important way to celebrate National Trails Day® is by speaking up for outdoor spaces and advocating for trails' protection and access for all. You can tell your Member of Congress how much you value outdoor spaces and ask them to pass bipartisan legislation supporting trails, public lands, and inclusive access for all.
Gear Up for a Summer Outside
Enjoying time on the trail starts with gear and apparel that will keep you safe and comfortable in changing weather. Honored to have your back on National Trails Day®, AKHG™ is outdoor gear built for the work of play. Built to perform in harsher climates and over tougher terrain, AKHG™ designs incredible apparel for any trail adventure. To make the most of National Trails Day®, pack the 10 essentials including protective shoes or boots with good traction, rain gear, and sun protection. If you plan to participate in a trail service project, you'll need close-toed shoes and long pants.
Apparel for the Trail:
Here are some examples of apparel that will perform great on National Trails Day® and throughout the summer: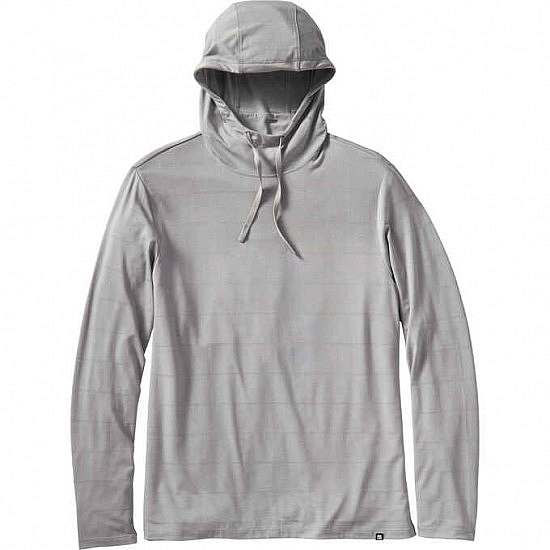 Share Your National Trails Day Experience
When you hit the trail on June 3, 2023, share your adventure by tagging #NationalTrailsDay and @AmericanHiking. Photos and videos tagged on public Instagram accounts by June 7, 2023, will be entered to win one of four more prize packs with premium outdoor gear.
In conclusion, National Trails Day® is an opportunity to celebrate America's hiking trails and their many benefits to people and communities. Whether picking up trash, volunteering for a trail service project, advocating for trails' protection and access, or following responsible recreation guidelines on your adventures, your contribution can help ensure that hiking trails remain accessible and enjoyable. So mark your calendars for June 3, 2023, and join the celebration!