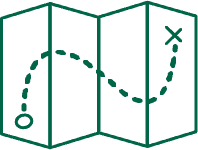 Plan Your Event
Your event can be as simple as organizing a trail clean-up or leading a hike, ride, or paddle on your favorite trail. Taylor your event for your needs. Check out the 2021 Event Host Guide for helpful tips on planning your event.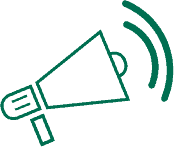 Get the Word Out
Register your event for FREE so participants can find your event on the National Trails Day® event web page. Sponsors and the media also use the event list to promote events.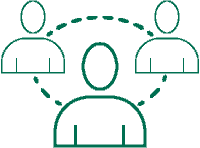 Connect with More People
In 2019, National Trails Day® reach more than 19 million people on social media and hundreds of thousands of Americans participated in events in all 50 states and Washington D.C. View the 2019 Report to see the nationwide impact.
More Details Coming April 2021
2021 National Trails Day® Sponsors
National Trails Day® Federal Partners
What are the benefits of registering a National Trails Day® Event?
1. Reach A New Audience
Registering an event is a great way to reach individuals outside your current circles. Each year, tens of thousands of individuals search for local events on the National Trails Day® events page. In 2019, more than 500,000 individuals were reached through American Hiking Society's social media campaign for National Trails Day®. You benefit by having new trail supporters find you via American Hiking Society's national media platform, ads in national outdoor magazines, and other media and outreach efforts. It's free publicity for you!
2. Save Valuable Time
American Hiking Society provides event hosts with time-saving guides to help you plan and promote your event. The National Trails Day® guides will walk you through the planning process and provide content for you to promote your event. Use the included checklists, photos, logos, and templates for social media and newsletters to shave off hours of planning and promotion work.
3. Recruit Volunteer Support
Need help finishing a trail project? National Trails Day® is a great platform to recruit new volunteers. In 2019, an estimated 41,000 trail volunteers helped improve 869 miles of trail across the country.
What are the expectations for hosting a National Trails Day® event?
1. Event hosts facilitate a (virtual or in-person) group trail activity
Any non-motorized trail activity can be considered a National Trails Day® event. Events can be simple group recreational opportunities, trail service projects, or virtual events.
2. All events need to be registered (for free) on the National Trails Day® database
Maintaining a comprehensive list of all NTD events enables the general public to easily search for events in their area.
3. Event hosts need to provide a clear and accurate event description
Participants should know what to bring and what to expect at an event. Please make it clear if participants need to pay for park admissions or event registration.
Please incorporate these graphic elements into your NTD promotional materials. Please do not alter the appearance of the logos.
To download graphics click on the color link. When the selected graphic loads right-click on the image and click "Save Image As". Note: the white versions might not be visible on your browser right-click in the center of your screen and click "Save Image As".