Springtime is an excellent season for hiking in many places throughout the U.S. Weather tends to be mild and the foliage begins to green. However, it is important to prepare properly to ensure your hike is safe and enjoyable. The following are some tips on how to prepare for springtime hiking.
Be aware of the conditions in the area where you will be hiking. Spring can bring unpredictable weather, so it is important to check the forecast before you go. Having the 10 Essentials of Hiking and adequate layers for the conditions. We'll also include examples of different layers from our sponsor AKHG™ by Duluth Trading Co. as a reference for each item.
Sun Protection
There's nothing like a beautiful sunny hike after a long dark winter, but the joy of being outside can quickly wither from the sun's harmful ultraviolet (UV) light. Plan ahead and pack sunscreen, sunglasses, sun-protective clothing, and a hat or head covering. Check the UV rating for each item. Many hikers are familiar with UV protective sunglasses and a high-rated Sun Protection Factor (SPF) sunscreen, but Ultraviolet Protection Factor (UPF) rated clothing is often overlooked.
Many outdoor appeal brands test their clothing for a UPF rating. UPF ratings, although different from sunscreen SPF, use a similar number rating system where the higher the number, the better the fabric is at blocking harmful UV rays. A fabric with UPF 15 has minimal protection where as UPF 50+ has excellent protection.
UPF, wicking layers are made from high-quality moisture-wicking materials that are designed to keep you cool and dry during your hike. These fabrics have the ability to absorb sweat and moisture and then wick it away from your skin, which keeps you comfortable and helps to regulate your body temperature. This is particularly important in spring conditions when the temperatures can vary over the course of a hike.
Sun-protective layers are designed to be lightweight and breathable, which makes them ideal for hiking. These fabrics are often made from synthetic materials, which are lightweight and durable. This means that they can be worn comfortably for long periods of time, without adding unnecessary weight or bulk to your backpack.
Often designed with features such as mesh panels and vents, UPF, wicking layers can cover the skin yet remain breathable and cool. These features allow air to circulate around your body, which helps to keep you cool and dry, even in the hottest and most humid conditions.
Examples of Sun Protective Apparel: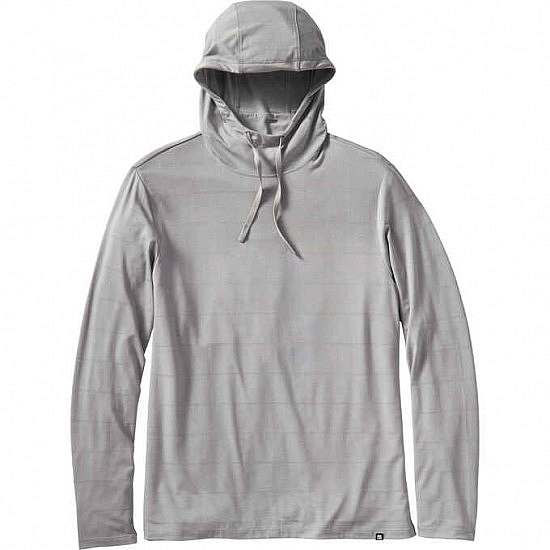 Temperature Fluctuation
Spring is a season of transition as winter gives way to warmer weather and longer days. However, this transition can also be marked by significant fluctuations in temperature, which can make it difficult to plan outdoor activities such as hiking, camping, or picnicking.
In many parts of the country, springtime temperatures can swing dramatically from day to night, with warm and sunny days giving way to cool and sometimes freezing temperatures at night. This is particularly true in areas with a continental climate, such as the Midwest and the Northeast, where weather patterns can be highly variable. In addition, spring storms and cold fronts can bring sudden drops in temperature and even snow, even in regions that typically experience mild spring weather.
These temperature fluctuations can pose a challenge for those who enjoy outdoor activities in the spring, as it can be difficult to plan for a wide range of conditions. It is important to dress in layers and to pack clothing that can be easily added or removed as the weather changes.
When choosing a warm layer to pack, choose a jacket that is synthetic, down, or wool. Avoid cotton fabrics as cotton doesn't retain its thermal properties when it gets wet and cotton takes longer to dry than wool and many synthetics.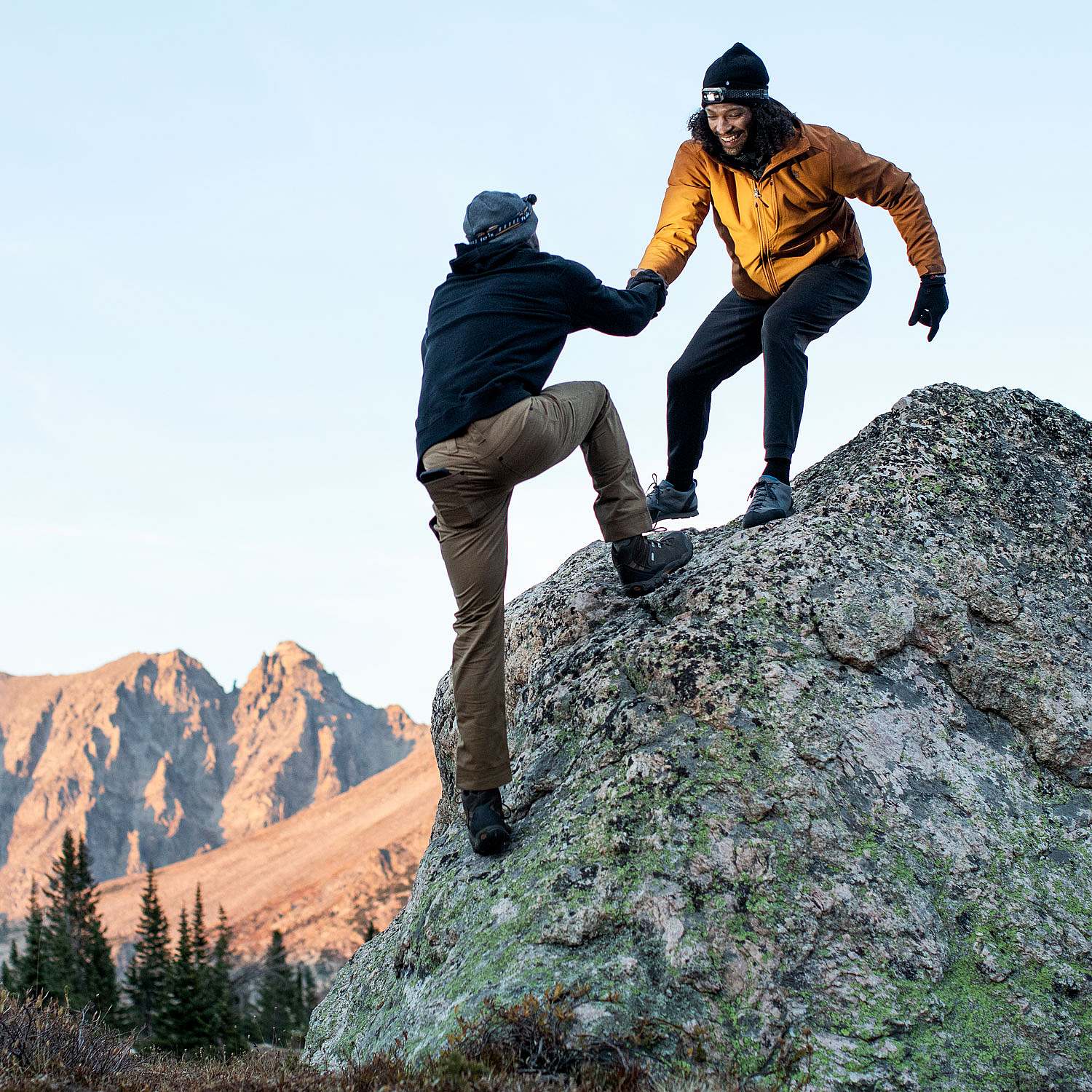 Precipitation
Don't forget to plan ahead for those sporadic April showers. Of course, showers aren't confined to just April, and those showers may even be snow showers. One moment, the sun can be shining, and the next moment, a storm can hit. This is why it is important for hikers to be prepared with the right gear, including rain gear, which can make a significant difference in terms of comfort and safety. Without rain gear, hikers can become wet, cold, and uncomfortable, which can make it difficult to enjoy the hike and can even be dangerous, particularly if the temperatures drop.
In addition to keeping you dry, rain gear can also protect you from the wind and cold. In spring, the weather can be unpredictable, with sudden drops in temperature and windy conditions. Rain gear can act as a windbreaker, helping to keep you warm and comfortable, and allowing you to continue your hike even in less-than-ideal weather conditions.
Overall, rain gear is an essential part of any hiker's gear collection, particularly in spring. By investing in high-quality rain gear, you can ensure that you are prepared for a wide range of weather conditions, and that you can enjoy your hike in comfort and safety, regardless of what the weather may bring.
Rain gear should be highly water-repellent or waterproof and packable so that it can be easily carried in a backpack when not in use. Outer layers need to be seam-sealed to prevent water from seeping through the seams. A hood is a great feature for rain gear, as it provides additional protection for the head and face and keeps rain from entering the collar. A hood also allows the hiker to see clearly in the rain, without the need for an umbrella. Lastly, armpit zippered vents can help increase breathability, allowing the hiker to regulate their body temperature and prevent overheating. This feature is particularly important for hikers who are exerting themselves during the hike, as it can help prevent excessive sweating and keep the hiker comfortable.