Lily Pad Trail, MT – Volunteer Vacations 2023
June 18 @ 5:00 pm

-

June 24 @ 10:00 am
Trip Navigation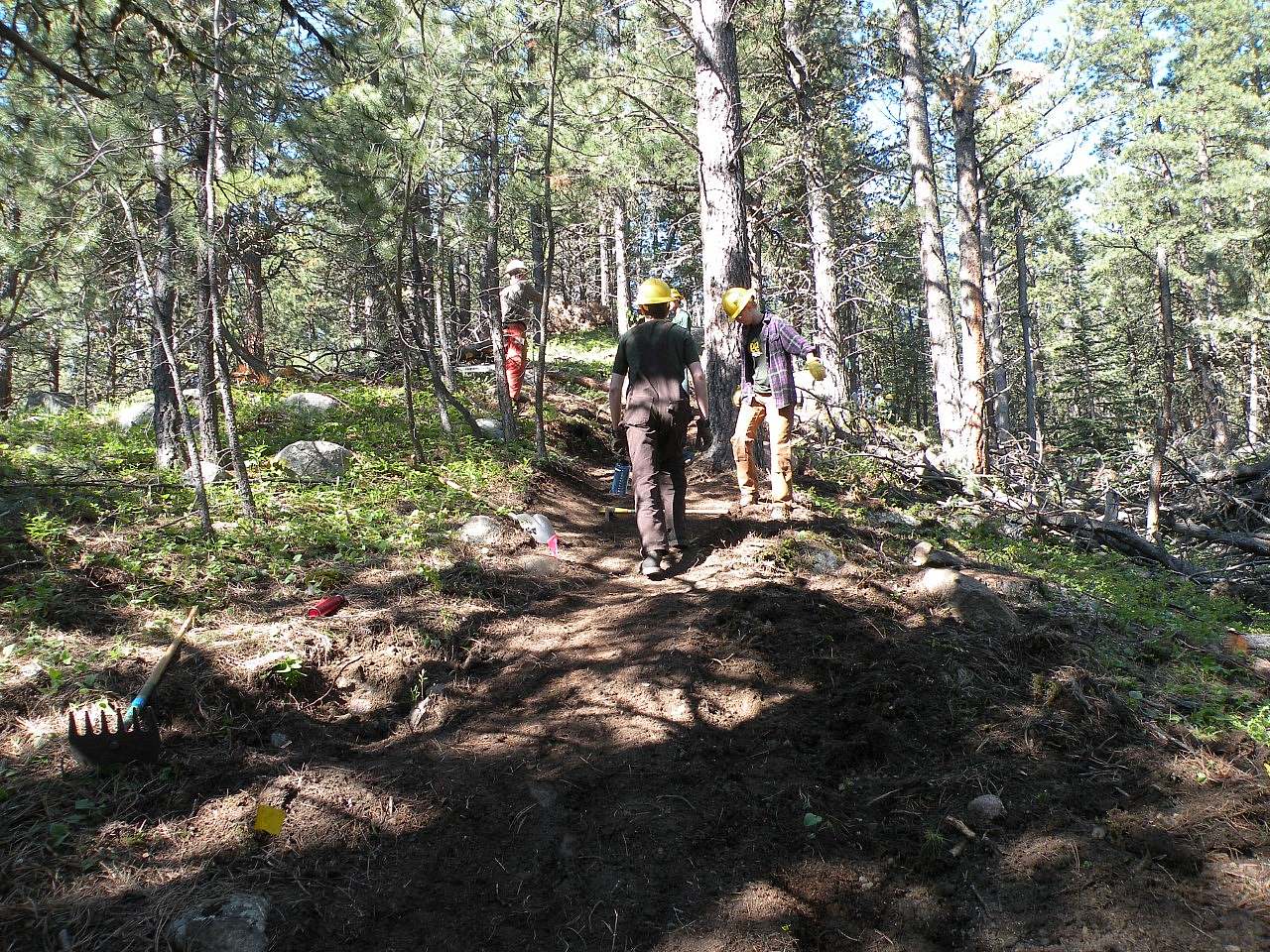 Join this project to work on a gentle trail among rugged and picturesque topography containing hundreds of lakes, high-rolling plateaus, and deep, glacier-carved valleys. The United States Congress designated the Absaroka-Beartooth Wilderness in 1978 and it now has a total of 943,648 acres. Spanning the Montana-Wyoming border on the Shoshone, Gallatin, and Custer National Forests, the Absaroka Beartooth Wilderness is the juncture of two mountain ranges (Beartooth and Absaroka) with differing geologic types. The Absaroka Range (prounounced ab-ZORE-kuh, the Crow Indian word for crow) is of volcanic origin, while the Beartooth Range, named for a spike of rock resembling a bear's tooth, is granitic in formation.
For this project, volunteers will conduct trail maintenance on up to .75 miles of Lily Pad trail. The trail starts on BLM and then crosses onto State Land and eventually Forest Service. The trail is located in a pine forest and is shaded almost the entire way. It provides panoramic views of the Beartooth mountain peaks, and the trail is only a few miles from Mystic Lake Dam and trailhead. Mystic Trail leads to the highest peak in Montana. The Lily Pad trail is a gentle, but steady climb up the first 1/3 of a mile to a ridge, then it heads back down the other side of the ridge in the same fashion. The trail is well established but needs some routine maintenance done along the entire length.
Volunteers will camp below at the Forest Service group site and make the hike in each day, up to 1.5 miles in and out. The trail is a steady gentle climb the first 1.3 of a mile to a ridge and then the trail drops back down again off the other side at the same grade and distance. It is a well established trail thru a pine forest.
There is no experience needed to join a Volunteer Vacation! Your expert hosts will provide detailed instruction, tool demonstrations, and project oversight throughout the week. All you need is a willing attitude and to be in good physical condition to participate in moderate physical activity for approximately 6-8 hours a day with plenty of breaks, at your own pace. Find out more about what it's like to join a Volunteer Vacation and other frequently asked questions here.
AHS acknowledges with gratitude that this project takes place on the traditional lands of the Cayuse, Umatilla and Walla Walla, Apsáalooke (Crow), Tséstho'e (Cheyenne), Očhéthi Šakówiŋ, Niitsítpiis-stahkoii ᖹᐟᒧᐧᐨᑯᐧ ᓴᐦᖾᐟ (Blackfoot / Niitsítapi ᖹᐟᒧᐧᒣᑯ) peoples past and present. We honor the land itself, the Indigenous communities who have stewarded this land for generations, their deep and sacred connection to these lands, and those who continue to steward these lands today. We offer this land acknowledgement as the first of many steps to stand as an ally and amplify Indigenous voices. We invite the American Hiking Society community to join us through continued efforts to support Indigenous communities and learn more about the history of the lands on which we live, work and recreate.
Register