Chugach National Forest, Alaska – Seward Ranger District – Volunteer Vacations 2022
Trip Navigation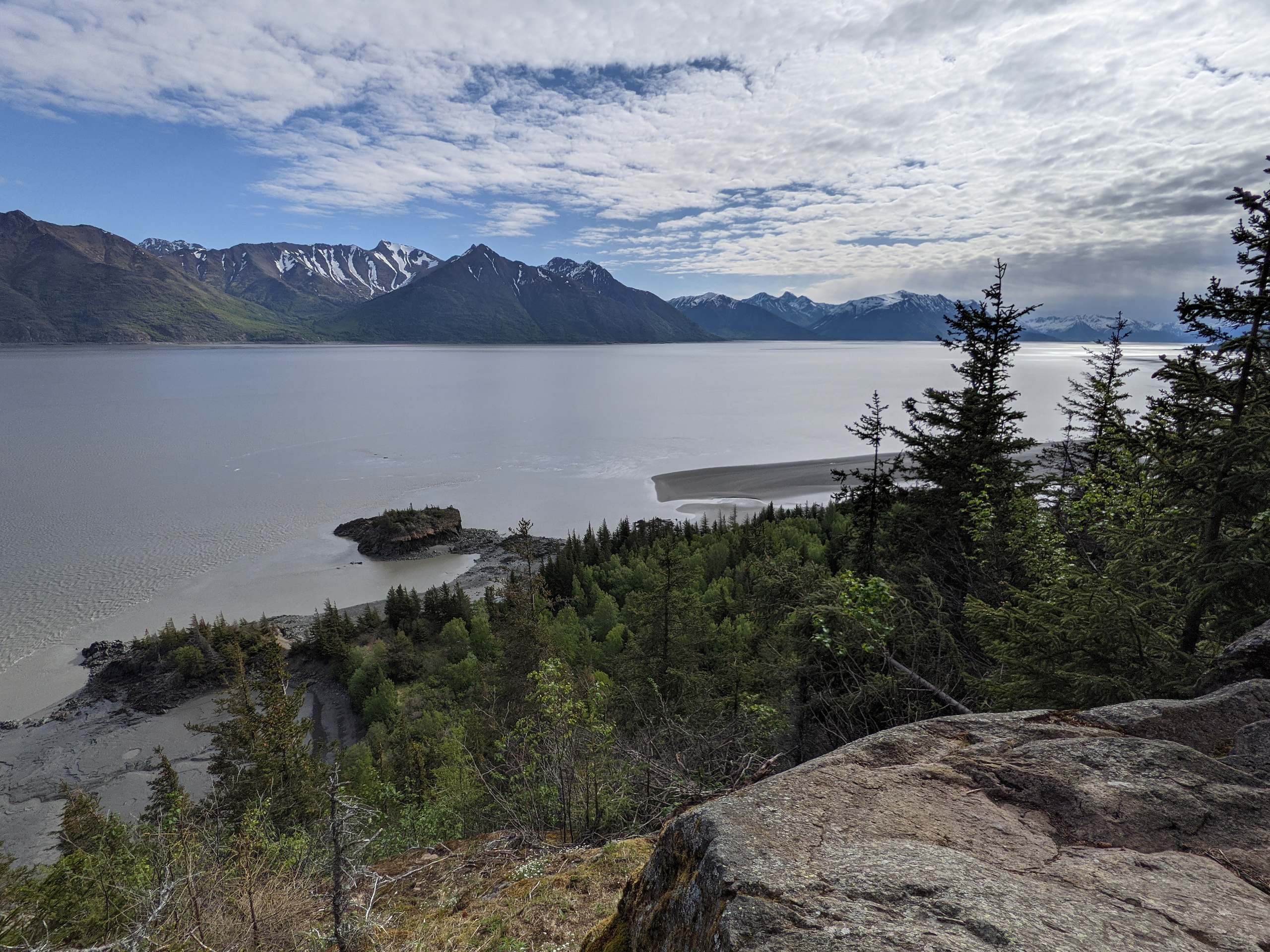 Hope Point Trail and Gull Rock trail are both located in Hope, Alaska along the Turnagain Arm. Gull Rock trail offers many scenic views as it parallels the Turnagain Arm of Cook Inlet (well above high tide). The trail passes through diverse vegetation: birch-aspen woods; alder-choked gullies; spruce forests; tundra with tiny spruce, mosses, and low cranberry bushes; hemlock forests with a carpet of moss. Many breaks in the woods offer views of Turnagain Arm, the shoreline, and Denali (on clear days). Hope Point trail begins in a birch/spruce forest with a thick under story of grass and devil's club and continues with switch backs into alpine meadows lush with wildflowers. This trail has an elevation gain of over 2,000 feet and offers fantastic views.
Volunteers will camp in the Forest Service campground near the Gull Rock trail. This campground is about 2 miles beyond the main street in the town of Hope, Alaska and overlooks the Turnagain Arm at the edge of a bluff. The project will take place on both the Hope Point Trail and the Gull Rock trail; both can be accessed from Porcupine campground. Hope Point was reconstructed in 2015 and needs maintenance to reestablish the backslope and ensure water is draining properly. Gull Rock has many roots in the trail from trees that are no longer alive and a lot of out sloped trail tread that is becoming increasingly more difficult to travel on. Work will be strenuous at times and involve hiking with tools, heavy lifting, and dirt work with pulaskis, shovels, and picks. We will maintain existing drainages by reestablishing and cleaning them out with hand tools, chop roots out of the trail tread, and repair and widen out sloped tread. Everyone will get dirty and tired, and it will be a fun and productive week in an awe-inspiring location.
AHS acknowledges with gratitude that this project takes place on the traditional lands of the Dënéndeh and Dena'ina Ełnena peoples past and present. We honor the land itself, the Indigenous communities who have stewarded this land for generations, and those who continue to steward these lands today. AHS invites all volunteers to join us in our commitment to support and amplify the work of Indigenous communities as they work to dismantle the systems of oppression that these communities continue to face today.
Register