Chugach National Forest – Volunteer Vacations 2021
July 11, 2021

-

July 17, 2021
Event Navigation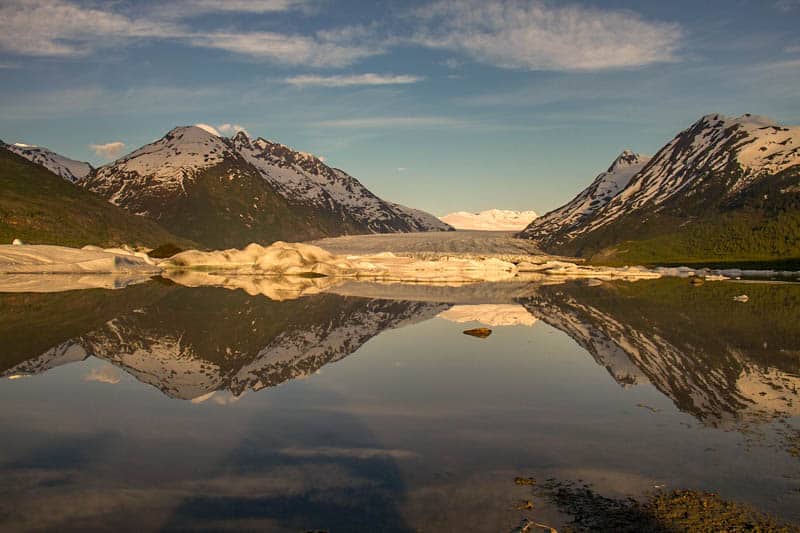 Gull Rock trail in Hope, Alaska is very scenic as it parallels the Turnagain Arm of Cook Inlet (well above high tide). The trail passes through diverse vegetation: birch-aspen woods; alder-choked gullies; spruce forests; tundra with tiny spruce, mosses, and low cranberry bushes; hemlock forests with a carpet of moss. Many breaks in the woods offer views of Turnagain Arm, the shoreline, and Denali (on clear days). Volunteers will camp in the Forest Service campground near the Gull Rock trail. This campground is about 2 miles beyond the main street in the town of Hope, Alaska and overlooks the Turnagain Arm at the edge of a bluff. The majority of the trailwork will take place within 2½ miles of the Gull Rock trailhead. There are a total of 4 native no deck puncheons (small crossover bridges) between 12 and 14 feet long that are rotten and need to be replaced with treated dimensional lumber. The lumber is on or near the worksites. Work will be strenuous at times and involve both heavy lifting and dirt work with pulaskis and shovels. We will construct the new structures and their approaches, maintain existing drainages by reestablishing and cleaning them out with hand tools, chop roots out of the trail tread, and repair and widen tread. Everyone will get dirty and tired and it will be a fun and productive week!
CURRENT COVID TRAVEL RESTRICTIONS/REQUIREMENTS FOR STATE (Link)
Anyone entering Alaska from another state or country are advised to:
Submit an Alaska Safe Travels form through the Alaska Safe Travels App and Arrive with proof of a qualifying negative molecular based COVID-19 test or Receive a COVID-19 test when you arrive in Alaska, and follow strict social distancing until results arrive.
Register