Gila National Forest & Gila Wilderness, New Mexico – Volunteer Vacations 2022
May 15, 2022

-

May 21, 2022
Trip Navigation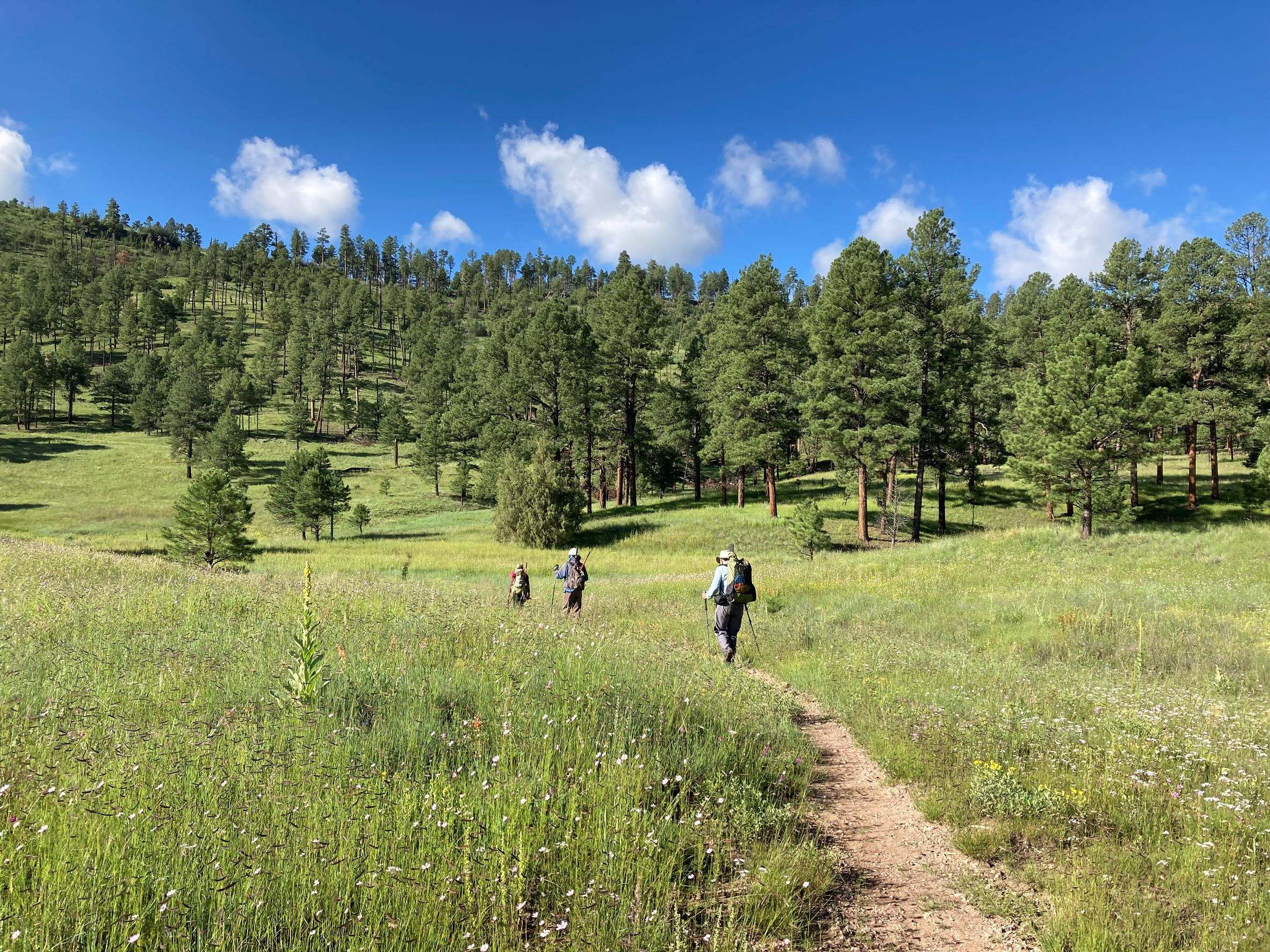 This project will involve trail work along Gilita Creek in the Gila Wilderness. This accessible yet wild creek has lots to offer: varied ecosystems including mixed conifer and ponderosa forests, a fishable creek, beaver dams and the feeling of remoteness. The 6-mile Gilita creek trail is sandwiched between 2 Forest Service campgrounds, Dipping Vat and Willow Creek Campgrounds. This means many people enjoy the trail as a out and back or through trail with a shuttle. Despite its closeness to a gravel road, the trail and canyon feel very remote and pristine. It is a part of the Gila Wilderness, the first designated wilderness, which will be 100 years old in 2024.
Sadly, this well loved trail was severely damaged by a flood in 2013 after a major fire upstream. Trail work in 2021 improved 3 miles of this 6 miles trail, 1.5 miles on each end. The middle 3 miles were improved just enough to make it passable. But we want those 3 miles to be enjoyable! Volunteers will work on projects including brushing, tread work, removing logs with hand saws, building cairns and moving rocks out of the trail. The terrain is gentle and the hike to the trail work will be half the fun. Plan to hike up to 7 miles during the day. Bringing water shoes is recommended: your feet will be wet since there are many river crossings, which can be refreshing on a warmer day! There will be a commute in personal vehicles to the worksite each day. Some days will be a 5 minute commute to the Gilita Creek Trailhead, and some days will be a 30 minute commute to provide better access as the crew makes progress along the trail.
AHS acknowledges with gratitude that this project takes place on the traditional lands of the Pueblos and Chiricahua Apache peoples past and present. We honor the land itself, the Indigenous communities who have stewarded this land for generations, and those who continue to steward these lands today. AHS invites all volunteers to join us in our commitment to support and amplify the work of Indigenous communities as they work to dismantle the systems of oppression that these communities continue to face today.
Register