With heavy traffic registration submissions may take several minutes.
You will receive a confirmation email when your registration is finalized.

Jupiter Inlet Lighthouse Outstanding Natural Area
Trip Navigation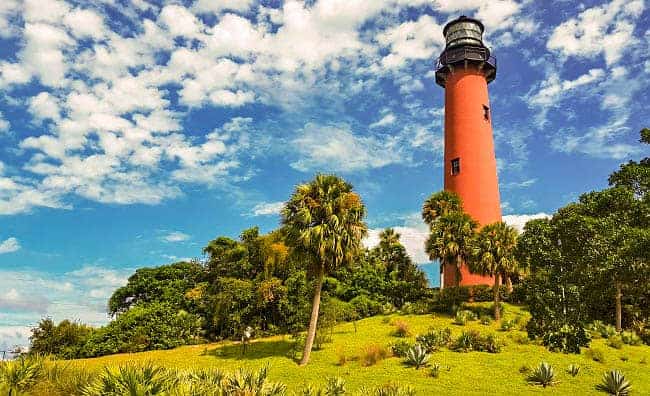 The Jupiter Inlet Lighthouse Outstanding Natural Area is the BLM's most easterly unit of the National Conservation Lands. The site, known for its namesake lighthouse, was designated by congress in 2008 for the protection and enhancement of various resources – including recreation. The 120-acre site is located in the highly urbanized south Florida atlantic coastline, just 1/4 mile from the Atlantic Ocean. The site itself is visited by over 100,000 people each year to engage in everything from fishing to cultural appreciation. The site currently contains 1.5 miles of trail (both ADA and Natural Surface) that require routine maintenance. In addition to the existing trails a number of new trails are planned, but remain unconstructed. The goal of this project is to complete any needed maintenance on the existing trails (involving brushing, tread stabilizations/surfacing and general maintenance of the trail corridor) and clear and construct all or portions of the planned trails. These planned trails include shoreline access spur trails and a new loop trail providing increased walking/hiking opportunities on the site. Tools involved include trimmers, chain saws, shears, loppers, and shovels. However the workload is largely manual labor clearing vegetation, moving and spreading mulch, setting natural materials to mark trail edges and general tidying of the trail corridor. The overall goal for the week is to enjoy some time enhancing the recreational values of the Outstanding Natural Area, while becoming familiar with one of the Bureau's more unique sites in the National Conservation Lands.
Register