Kenai National Wildlife Refuge, AK – Volunteer Vacations 2023
June 11 @ 5:00 pm

-

June 17 @ 10:00 am
Trip Navigation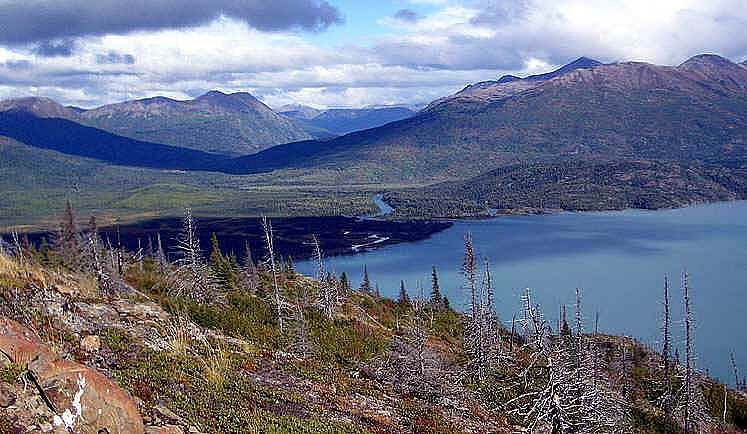 Join this project to conduct trail work with some of the best views possible, including glaciers, mountain vistas, and the turquoise Kenai River. Not to mention the chance to see some of the refuge's wildlife, including moose, caribou, brown and black bear, mountain goats, Dall sheep, lynx, wolves, coyotes, furbearers, and thousands of shorebirds and waterfowl! The Kenai National Wildlife Refuge is just one of more than 500 units of the national refuge system but it stands out as a very special place among special places! The hunting and fishing traditions that helped create the Refuge in 1941 still flourish, but so do enhanced opportunities for hiking, camping, canoeing, and wildlife watching. The scenic wonders of the Kenai Mountains, the glaciers of the Harding Ice Field and the turquoise-colored waters of the Kenai River make for an ideal place for a Volunteer Vacation doing trail work.
Project work will occur on a variety of day-use trails within the Skilak Lake Recreation Area. Work will include routine brushing of the trail corridor as well as 1-2 enhancement construction projects. Projects may include 1) constructing short trail re-routes, switchbacks or climbing turns, 2) construction of rock or timber stairs and/or 3) construction and/or rehabilitation of erosion control or drainage structures. Volunteers will drive to a trail head either by provided van or boat and then start working on the trail by hiking to the project site.
There is no experience needed to join a Volunteer Vacation! Your expert hosts will provide detailed instruction, tool demonstrations, and project oversight throughout the week. All you need is a willing attitude and to be in good physical condition to participate in moderate physical activity for approximately 6-8 hours a day with plenty of breaks, at your own pace. Find out more about what it's like to join a Volunteer Vacation and other frequently asked questions here.
AHS acknowledges with gratitude that this project takes place on the traditional lands of the Dena'ina Ełnena and Dënéndeh peoples past and present. We honor the land itself, the Indigenous communities who have stewarded this land for generations, their deep and sacred connection to these lands, and those who continue to steward these lands today. We offer this land acknowledgement as the first of many steps to stand as an ally and amplify Indigenous voices. We invite the American Hiking Society community to join us through continued efforts to support Indigenous communities and learn more about the history of the lands on which we live, work and recreate.
Register