Letchworth State Park, New York – Volunteer Vacations 2022
Event Navigation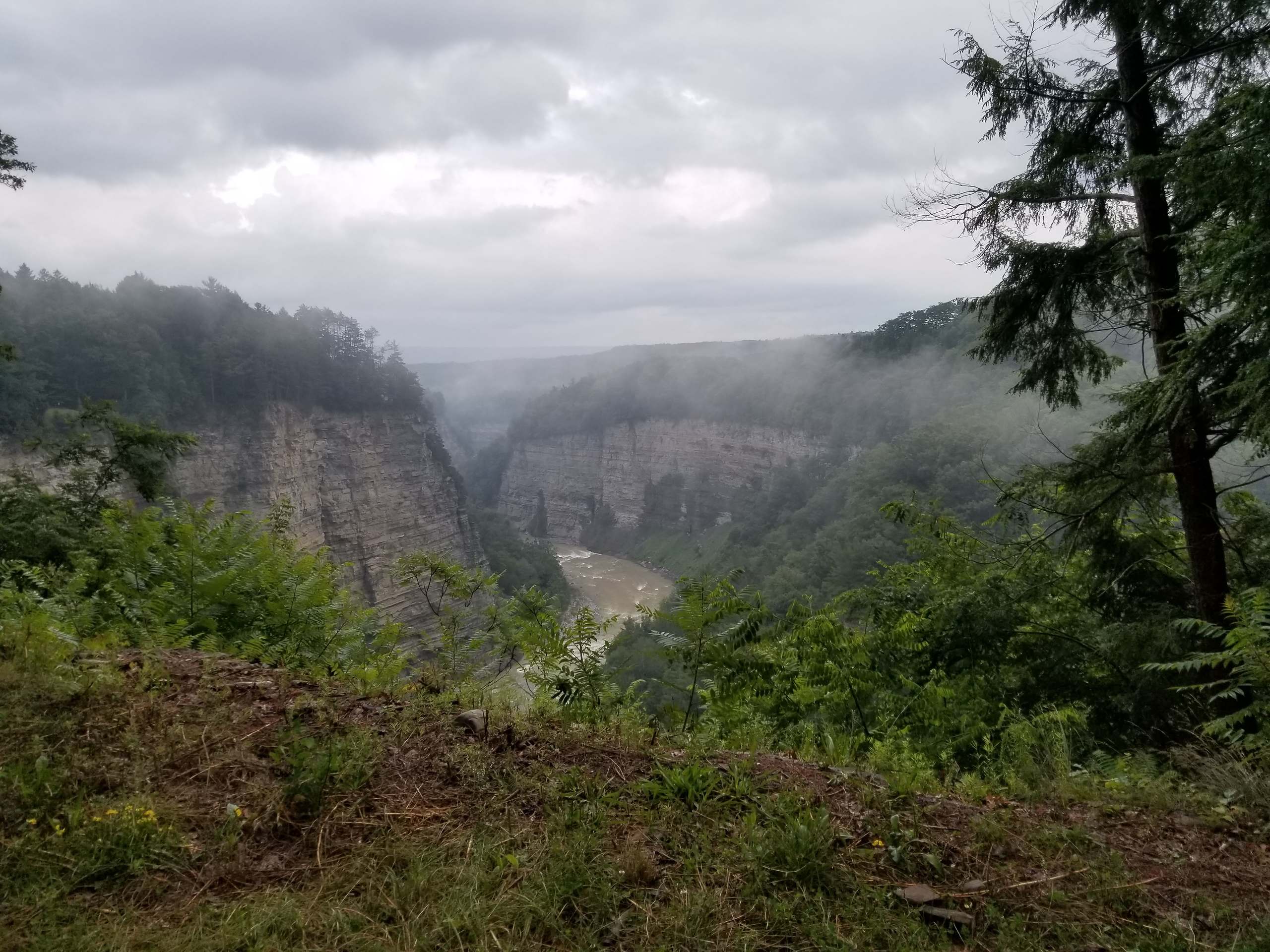 Letchworth State Park, renowned as the "Grand Canyon of the East," is one of the most scenically magnificent areas in the eastern U.S. The Genesee River roars through the gorge over three major waterfalls between cliffs–as high as 600 feet in some places–surrounded by lush forests. Hikers can choose among 66 miles of hiking trails. Trails are also available for horseback riding, biking, snowmobiling, and cross-country skiing. Letchworth offers nature, history and performing arts programs, guided walks, tours, a summer lecture series, whitewater rafting, kayaking, a pool for swimming and hot air ballooning.
The Letchworth Branch Trail of the Finger Lakes Trail System is a 27-mile-long pathway along the Genesee River as it passes through the Letchworth Gorge. This trail is heavily used by hikers, runners, and visitors to the area as it traverses several overlooks of the gorge and its three waterfalls. Much of the trail work will be drainage work, reroutes and elevating the trail in the most heavily used sections of the trail system. There may be some construction involving the replacement of two lean-to roofs. This process will entail the removal of roofing shingles, repairs to the wood structure of the roof and the installation of a metal roof.
AHS acknowledges with gratitude that this project takes place on the traditional lands of the Onöndowa'ga:' (Seneca) and Ho-de-no-sau-nee-ga (Haudenosaunee) peoples past and present. We honor the land itself, the Indigenous communities who have stewarded this land for generations, and those who continue to steward these lands today. AHS invites all volunteers to join us in our commitment to support and amplify the work of Indigenous communities as they work to dismantle the systems of oppression that these communities continue to face today.
Register