Lula Lake Land Trust (AdventurUs Women) – Volunteer Vacations 2022
Trip Navigation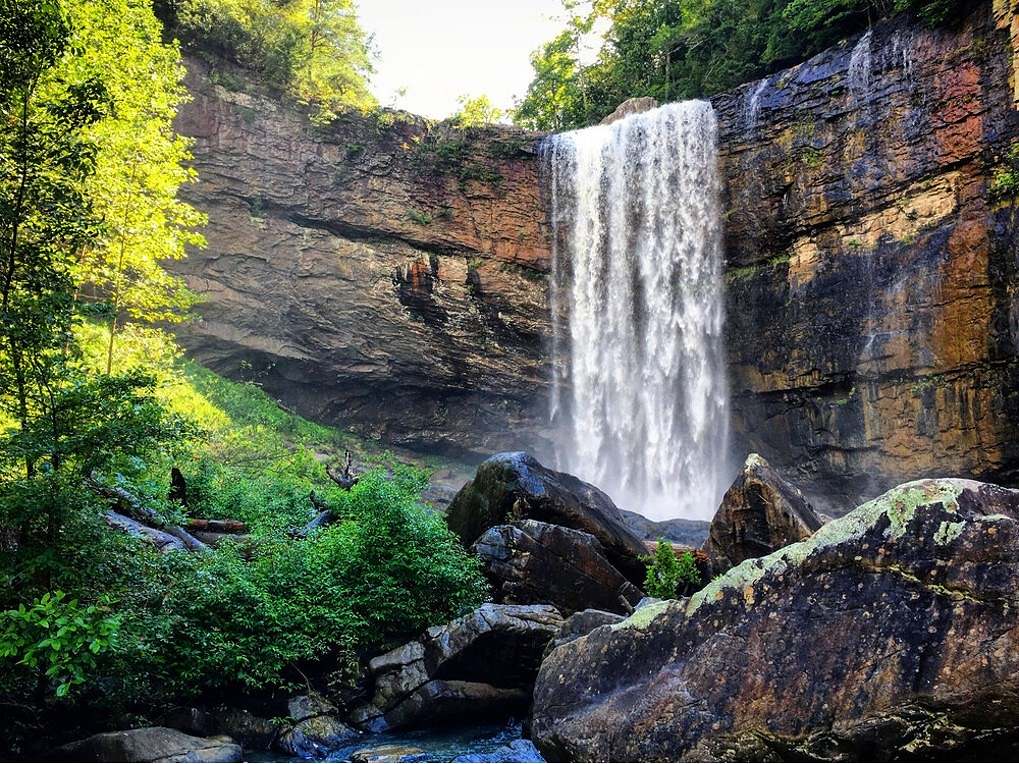 Join American Hiking Society, AdventurUs Women and Southeast Conservation Corps on this special Volunteer Vacation led by women, for women! We welcome volunteers of all gender identities and expressions who feel a women's trip is the right space for them. Volunteers will work under the guidance of Southeast Conservation Corps staff to build a new section of trail on the Lula Lake Land Trust. This is an excellent project for first-time volunteers, who will receive full instructions and demonstrations for the safe use of all tools and trail building techniques.
Volunteers will work on a new network of multiuse trails at Lula Lake Land Trust that will eventually connect to nearby Cloudland Canyon State Park. The project will focus on building features in the trail using native rock in the surrounding area. Participants will learn a variety of rock related trail skills, including armoring, trail hardening, crush filling, moving, and shaping rock on a 15-foot section of the trail with opportunities to expand into other projects along the trail.
Established by the will of Robert M. Davenport in January of 1994, Lula Lake Land Trust is an 8,000 acre land trust dedicated to the protection and preservation of the land and its resources within the Rock Creek and Bear Creek watersheds. These lands serve as areas of research, education, conservation stewardship and recreation for both present and future generations. Through various partnerships and support from community members, Lula Lake Land Trust, has a variety of projects to protect and restore the natural resources and biodiversity of the area. Some of these projects include focused attention on Hemlock and American Chestnut tree health, monitoring of vulnerable animal and plant populations, maintenance of trails for recreational use, and serving as engaged educators through outings, events, and volunteer opportunities.
AHS acknowledges with gratitude that this project takes place on the traditional lands of the Eastern Band of Cherokee people past and present. We honor the land itself, the Indigenous communities who have stewarded this land for generations, and those who continue to steward these lands today. AHS invites all volunteers to join us in our commitment to support and amplify the work of Indigenous communities as they work to dismantle the systems of oppression that these communities continue to face today.
Register