Mark Twain National Forest, Missouri – Volunteer Vacations 2022
November 6, 2022

-

November 12, 2022
Trip Navigation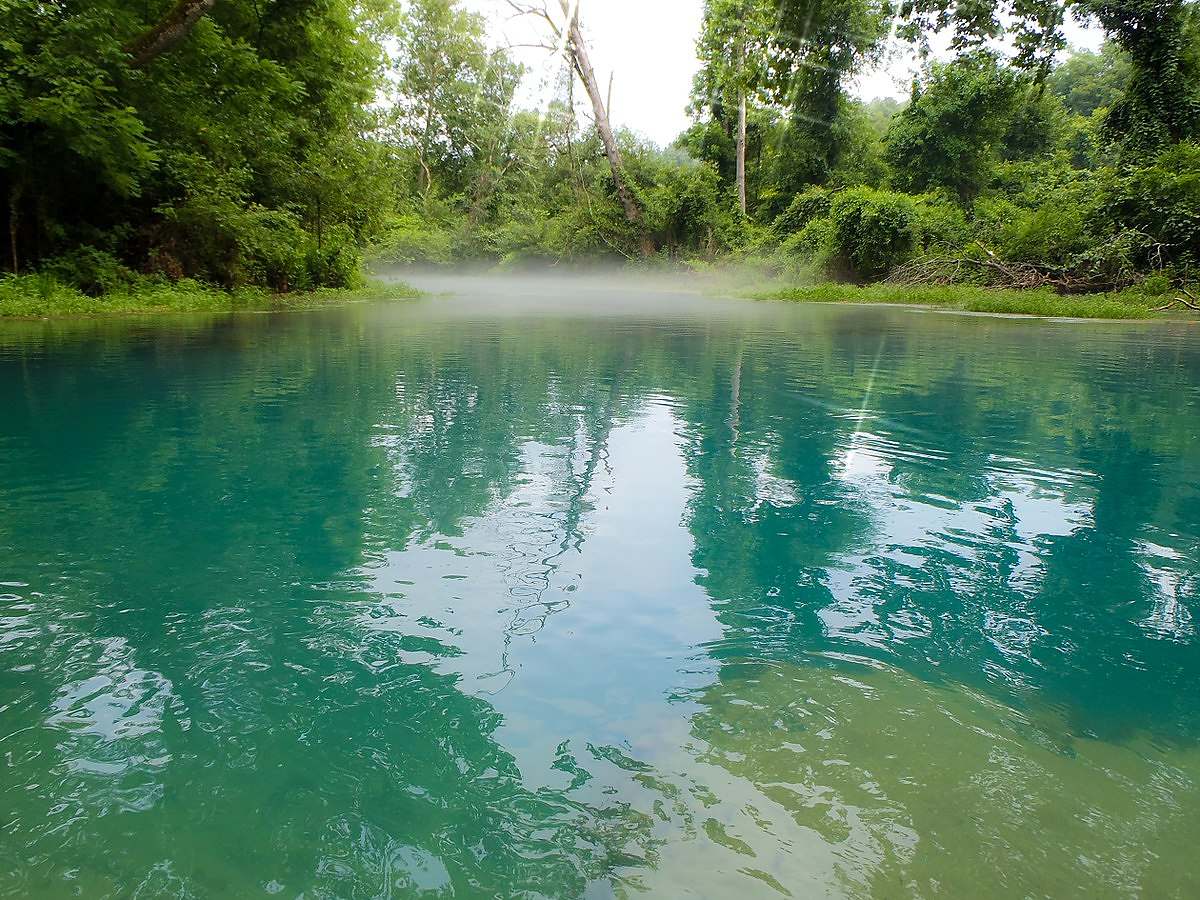 Volunteers will be working to complete the Ozark Trail, the Missouri Ozarks' long distance hiking trail on the Mark Twain National Forest, Eleven Point Ranger District. 1.7 miles of trail will be constructed using a combination of trail dozer and hand crew. The trail dozer will be operated by an experience US Forest Service equipment operator and the hand crew will be led by a US Forest Service trail leader. Volunteers will use hand tools such as hand saws, Pulaskis, field hoes, McLeods, shovels and rock bars to construct new trail design primarily for pedestrian use. The Banner Road Trailhead will be constructed to provide easy access to this new trail segment. The current trailhead is located on a rough, minimally maintained Forest Service Road and will be decommissioned after the new trailhead is built.
The Ozark Trail is one of Missouri's hidden treasures – extending from near Onondaga Cave State Park in Crawford County, MO toward Arkansas, the OT is nearly 400 miles long with 230 miles of connected thru-trail. 262 miles are designated National Recreation Trail. You can stand on Taum Sauk Mountain, Missouri's highest point, visit Mina Sauk falls, the state's tallest wet-weather waterfall, and take in the dramatic landscape of Missouri's Ozarks. You can watch beavers build lodges, see Missouri's only wild horse herd, hear an elk bugle, travel through hardwood forests and near-vertical bluffs, ford crystal-clear streams, and pause on rocky balds with impressive views. These places are home to deer, turkey, bobcats, bears, and bald eagles. It's all here in Missouri's rugged backyard- the Ozark Trail.
For most of its length, the trail is multi-use for hiking, backpacking, horseback riding and mountain biking. Motorized vehicles are prohibited on the entire trail and some land stewards restrict sections to foot-only traffic, as noted on the section descriptions.
AHS acknowledges with gratitude that this project takes place on the traditional lands of the (Osage), Očhéthi Šakówiŋ, O-ga-xpa Ma-zhoⁿ (O-ga-xpa), Kiikaapoi (Kickapoo) and Kaskaskia peoples past and present. We honor the land itself, the Indigenous communities who have stewarded this land for generations, and those who continue to steward these lands today. AHS invites all volunteers to join us in our commitment to support and amplify the work of Indigenous communities as they work to dismantle the systems of oppression that these communities continue to face today.
Register