Moab, UT – Volunteer Vacations 2023
October 1 @ 5:00 pm

-

October 7 @ 10:00 am
Trip Navigation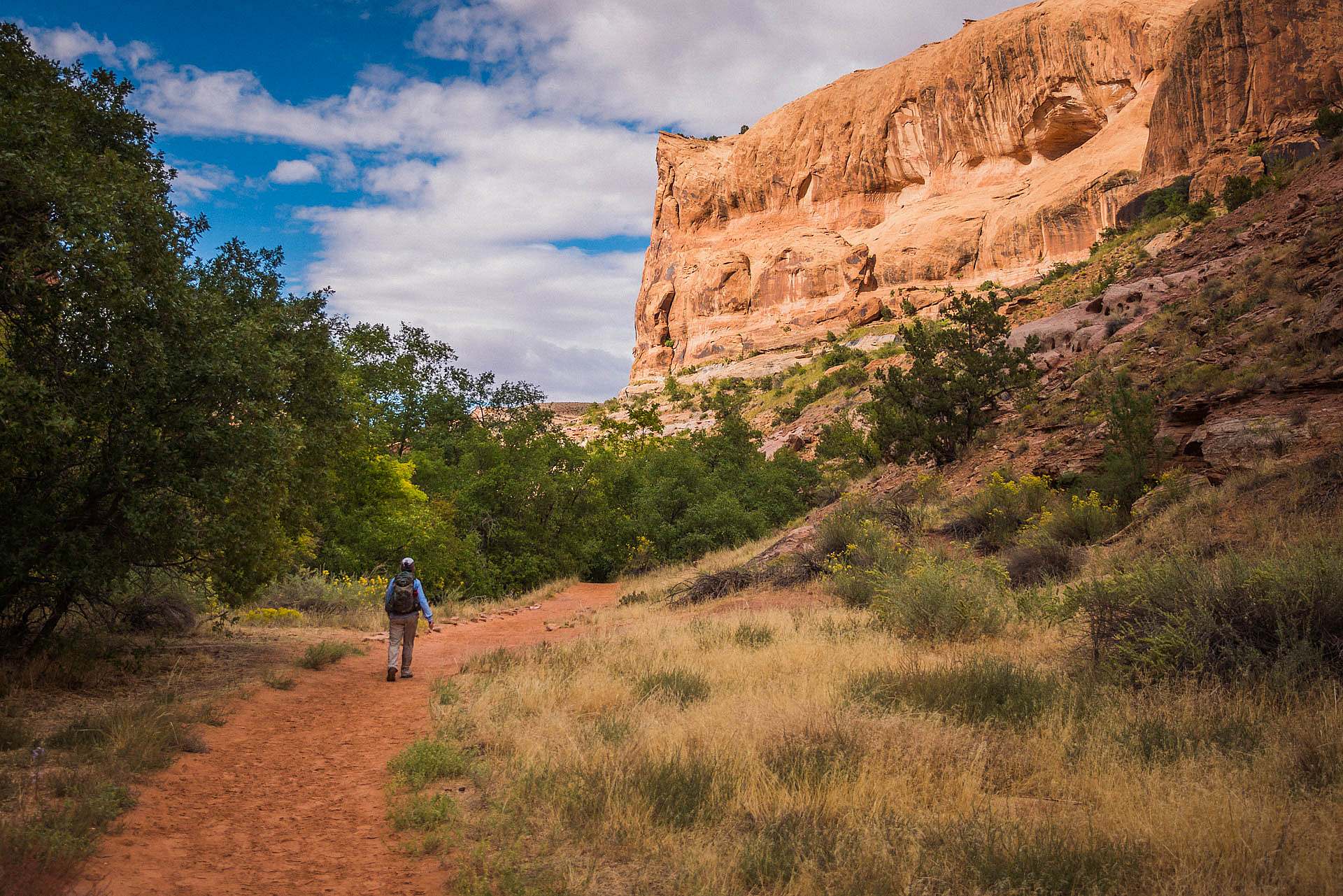 Join this project, camp on top of a scenic plateau and repair a steep trail that was impacted by some heavy rain events last year. Located in the heart of the Colorado Plateau, the Moab Field Office encompasses 1.8 million acres of stunningly scenic canyon country. Carved by the Colorado and Green Rivers, Moab's public lands include a vast variety of arches, natural bridges, mesas, and spires. The Moab Field Office is a mecca for recreation, including off-highway vehicles, mountain biking, climbing, base jumping, hiking, horse-back riding, and river rafting. In addition to supporting millions of visitors and hundreds of recreation related jobs in the local communities, Moab also supports a wide array of land uses such as oil and gas production, mining, and livestock grazing. The Field Office is known for evidence of dinosaurs and features the Mill Canyon Interpretive Track Site and Bone Trail. These canyonlands are home to many types of desert wildlife and the area supports a healthy population of big horn sheep, and can provide great opportunities for wildlife viewing during the fall.
On this project, volunteers will be working on the Trough Springs trail. This is a steep strenuous trail that has frequent blowouts during heavy rain events like we have had in the summer of 2022. Volunteers will hike 5-6 miles each day, descending over 1,000 feet into the canyon. At the end of the day the hike out will be 1,000 up hill. The team will work on steps, retaining walls and drainage structures. The drive to access the project site from the campground is about 15 minutes down gravel and dirt roads.
There is no experience needed to join a Volunteer Vacation! Your expert hosts will provide detailed instruction, tool demonstrations, and project oversight throughout the week. All you need is a willing attitude and to be in good physical condition to participate in moderate physical activity for approximately 6-8 hours a day with plenty of breaks, at your own pace. Find out more about what it's like to join a Volunteer Vacation and other frequently asked questions here.
AHS acknowledges with gratitude that this project takes place on the traditional lands of the Diné ikéyah and Núu-agha-tʉvʉ-pʉ̱ (Ute) peoples past and present. We honor the land itself, the Indigenous communities who have stewarded this land for generations, their deep and sacred connection to these lands, and those who continue to steward these lands today. We offer this land acknowledgement as the first of many steps to stand as an ally and amplify Indigenous voices. We invite the American Hiking Society community to join us through continued efforts to support Indigenous communities and learn more about the history of the lands on which we live, work and recreate.
Register