Natchez Trace State Park, TN – Volunteer Vacations 2023
November 12 @ 5:00 pm

-

November 18 @ 10:00 am
Trip Navigation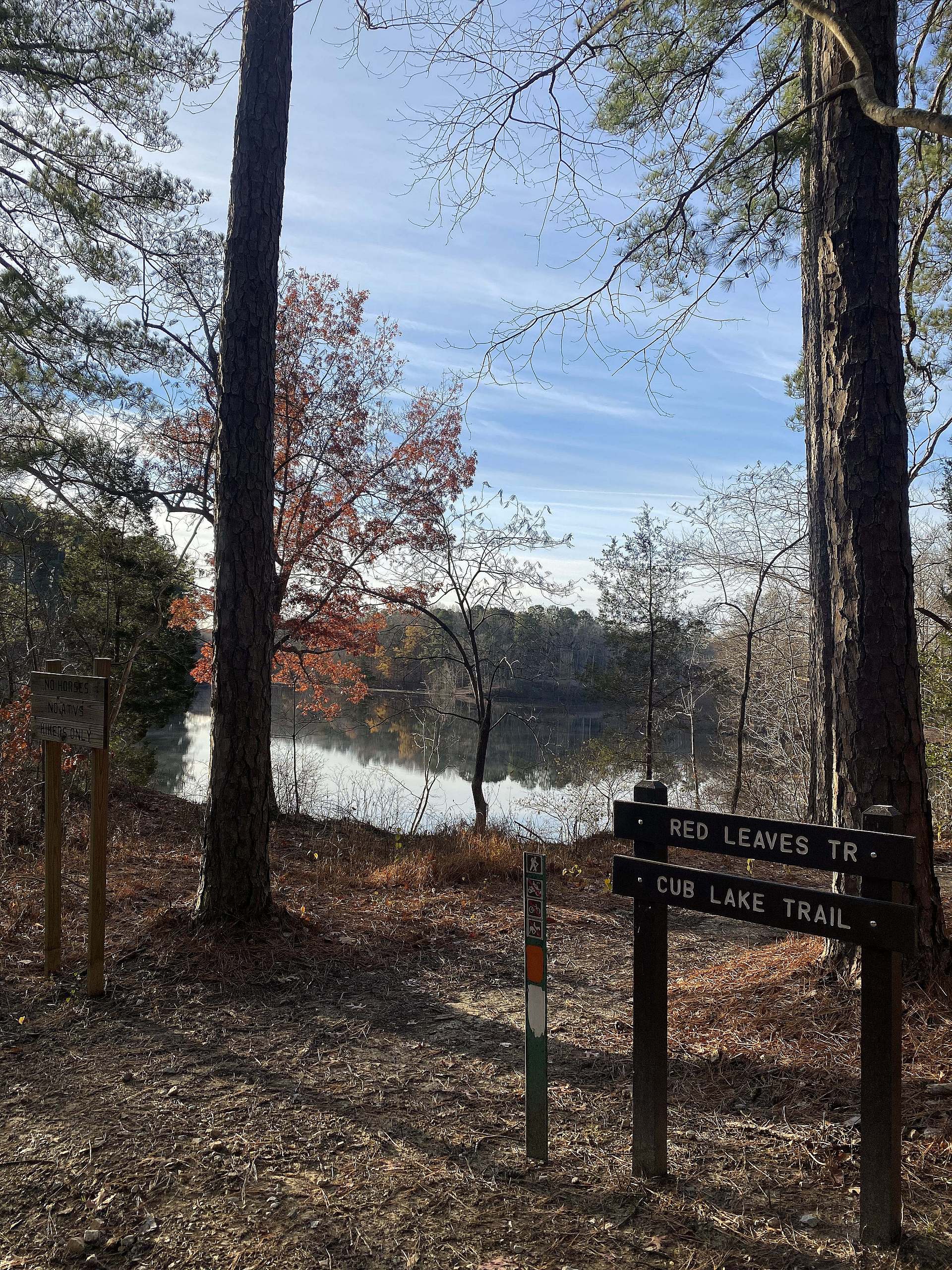 This project will focus on re-routing a section of the 40 Mile Red Leaves Backpacking Trail, within the 48,000 acre Natchez Trace State Park and Forest. Volunteers will learn about sustainable trail design, trail maintenance, and hone their trail building skills utilizing various tools including Pulaskis and Mcleouds. The new trail segment will be built near the scenic 58 acre Cub Creek Lake. Trail building each day will be moderate with hikes of less that one mile to the work site. Volunteers will have access to the parks fishing boats, kayaks, and pedal boats for afternoon relaxation. Also, the 48,000 acre recreation area boasts 4 lakes and nearly 50 miles of hiking trails, and over 100 miles of multi-use trails.
Volunteers will access the project site via a drive of 3-4 miles on paved and gravel roads. Volunteers can carpool and hosts can assist with transportation to the work site.
There is no experience needed to join a Volunteer Vacation! Your expert hosts will provide detailed instruction, tool demonstrations, and project oversight throughout the week. All you need is a willing attitude and to be in good physical condition to participate in moderate physical activity for approximately 6-8 hours a day with plenty of breaks, at your own pace. Find out more about what it's like to join a Volunteer Vacation and other frequently asked questions here.
AHS acknowledges with gratitude that this project takes place on the traditional lands of the ᏣᎳᎫᏪᏘᏱ Tsalaguwetiyi (Cherokee, East), Chikashsha I̠yaakni' (Chickasaw), S'atsoyaha (Yuchi), and Shawandasse Tula (Shawanwaki/Shawnee) peoples past and present. We honor the land itself, the Indigenous communities who have stewarded this land for generations, their deep and sacred connection to these lands, and those who continue to steward these lands today. We offer this land acknowledgement as the first of many steps to stand as an ally and amplify Indigenous voices. We invite the American Hiking Society community to join us through continued efforts to support Indigenous communities and learn more about the history of the lands on which we live, work and recreate.

Register