Virgin Islands National Park, St. John, U.S. Virgin Islands – Volunteer Vacations 2022
Trip Navigation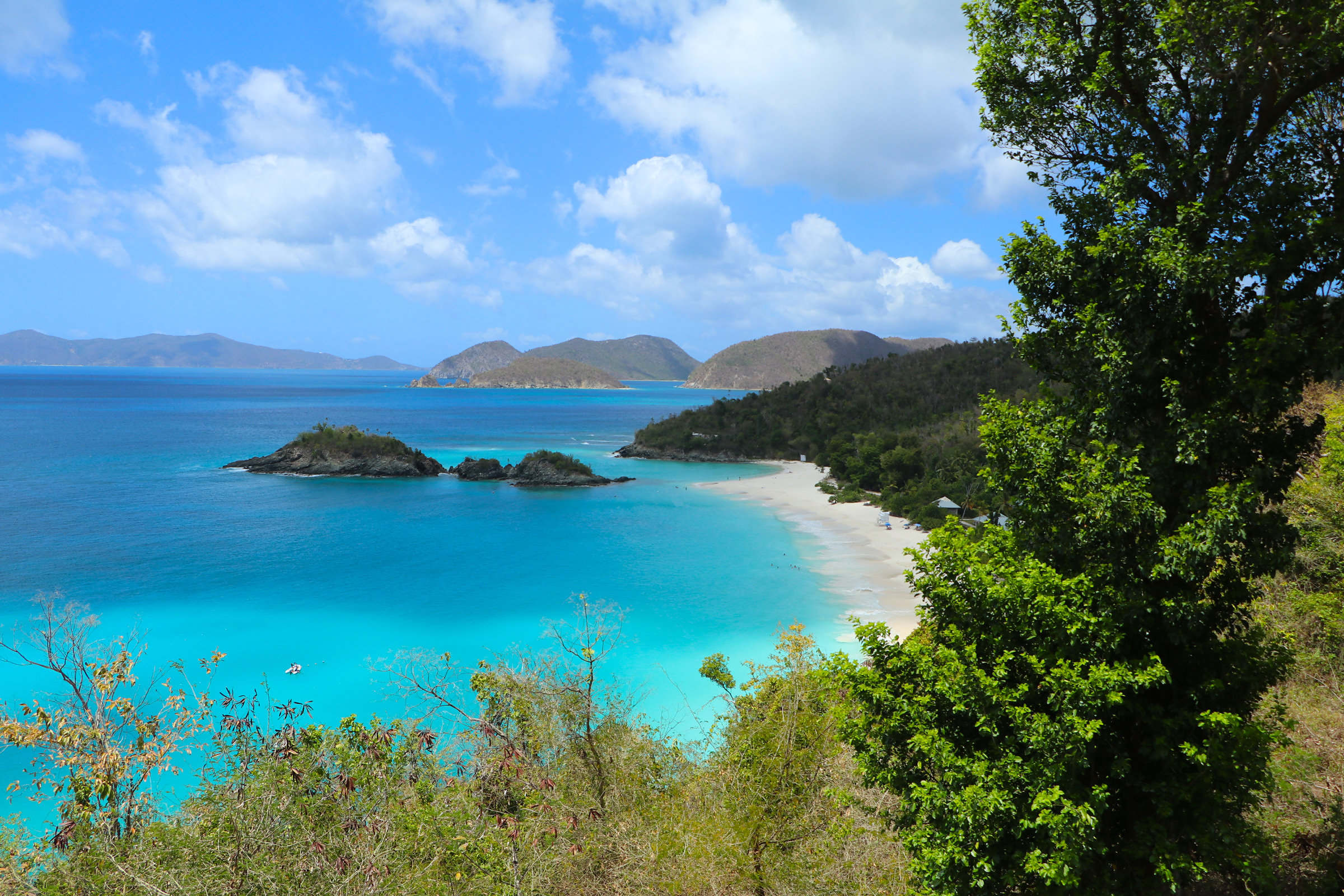 Go beyond Virgin Islands National Park's stunning white-sand beaches. Hike to historic plantation sites to learn about a challenging past when sugar and enslaved labor dominated life on the island. Visit the Indigenous Taino's ancient petroglyphs. Snorkel coral reefs to discover hidden marine life. Two-thirds of the island of St. John is national park, making it a unique destination for visitors!
The volunteer trail crew's scope of work includes trails maintenance, clearing of historical sites, native tree planting projects, invasive species removal, and trash/debris removal. Volunteers need to be in good physical health and prepared to work from 8am to 2pm in hot and humid conditions. Every participant should have close toed shoes, a day pack, sun protection, long pants, a mask, and capacity to carry a minimum of 3 liters of water. The Friends of Virgin Island National Park will supply all necessary tools, training, gloves, and transportation.
AHS acknowledges with gratitude that this project takes place on the traditional lands of the Taino and Kalinago (Island Carib) peoples past and present. We honor the land itself, the Indigenous communities who have stewarded this land for generations, and those who continue to steward these lands today. AHS invites all volunteers to join us in our commitment to support and amplify the work of Indigenous communities as they work to dismantle the systems of oppression that these communities continue to face today.
Register