Do you have friends and family that want to support your volunteer efforts but aren't able to join you on a Volunteer Vacation?  We are providing our dedicated trail stewards the opportunity to make an even bigger impact on trails beyond their week of service by fundraising for American Hiking Society through Facebook.  It's easy to do and takes just 5-10 minutes.  We will walk you through the steps below!
In addition to more "boots-on-the-ground", raising funds for Volunteer Vacations can earn you a comped registration fee and some really awesome gear to take on your next adventure.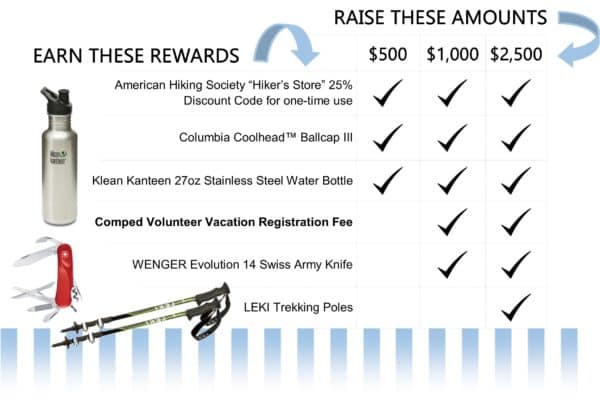 ---
Follow these 6 easy steps to help us in our mission to protect the places you love to hike:
1.    If you haven't already, sign up for a 2018 Volunteer Vacation (full payment is due at time of registration) and then visit your Facebook page.
2.   Click on "Fundraisers" on the left sidebar under Explore.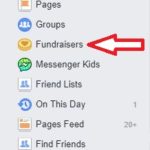 3.  Select "Raise Money", under Getting Started with Facebook Fundraisers.
4.  Select "Get Started".
5.  Select "Search Nonprofits" and enter American Hiking Society.  Fill out your fundraising goals.
6.  Personalize your fundraising page.  You are welcome to use the provided content, or customize it to tell your story.  Brag a little!  You are spending a week of your free time giving back to trails on your upcoming Volunteer Vacation- you should be proud!  Tell your story about why you volunteer and what others' support means to you.  Others might not understand why you volunteer and this is your opportunity to tell them- and get a little trail love in return!
---
*Volunteers can raise funds and accept donations even after completion of their Volunteer Vacation- the fundraiser will end whenever you set the end date.  All registration fees that are comped will be refunded after trip completion. Please allow 1 month after the fundraiser ends for prizes to be mailed.