Find a trip that is right for you!  We have provided a few different ways to ensure you find a trip that meets your availability, comfort level, and desired location.
Search by project state, project rating, accommodations, and hiking distance below.
View the full listing of 2018 Volunteer Vacations in a condensed listing to easily compare trips.
---

California Coastal National Monument, Trinidad coastline
Trip Navigation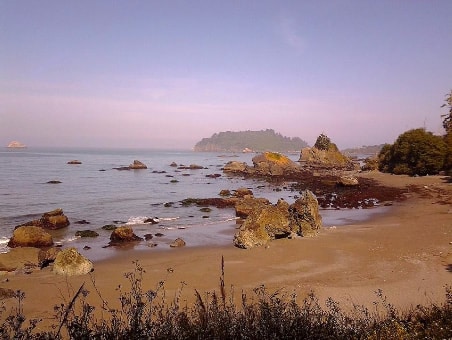 Volunteers will work on several popular public trails to local beaches along the Trinidad coastline in northern California, where the redwoods meet the Pacific Ocean. These are amazing oceanside public trails that highlight the California Coastal National Monument, coastal habitats and shoreline tidepools. You will be supervised by local trail builders and natural resource experts. The small 'city' of Trinidad is recognized as a CA Coastal National Monument Gateway Community for its ocean-front location and support of coastal conservation. Trail distances are often less than one mile each way but the terrain can be strenuous vertical hiking on unlevel terrain from the parking areas to the beach. Work will include restoration of existing trails, installation of crib steps on a new trail, trail clearing, trail digging and removal of invasive plants. Trail work will include manual moving of work materials (lumber, beach boulders, gravel, logs), trail step construction, digging trail drainage / water bars, and clearing brush and ivy. Your group campsite at nearby Patricks Point State Park is located near the ocean, tidepools and state park trails. The summer weather is moderate and enjoyable.