Hogan and Luce Recreation Area, Wyoming – Volunteer Vacations 2022
Trip Navigation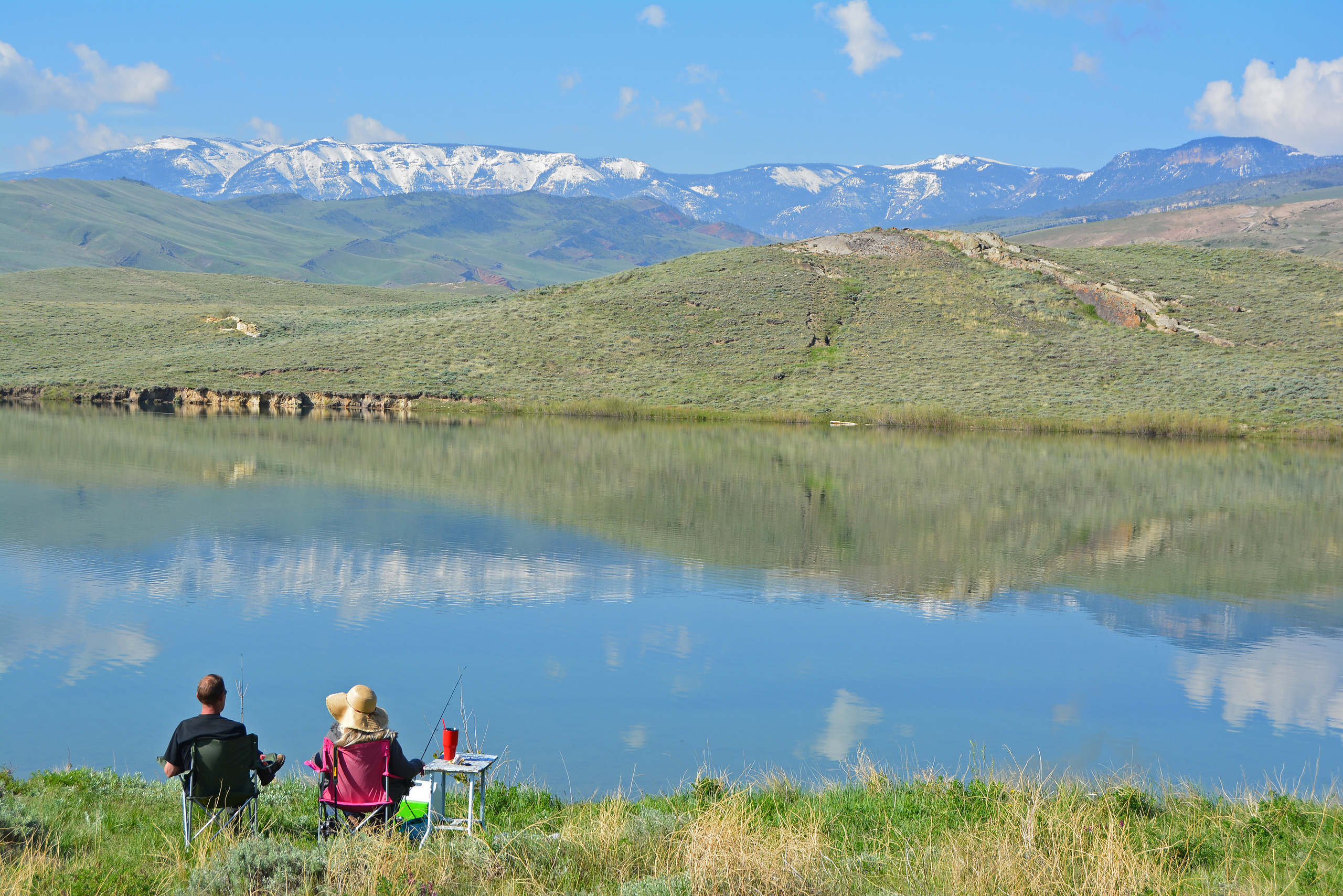 Join the Bureau of Land Management to maintain and establish a new trail up Bald Ridge Trail! This horseback riding and hiking trail winds for five miles through BLM-managed public lands and state land to Bald Ridge in the Shoshone National Forest. The elevation ranges from 4,880′-8,400′. Spectacular views of the Clarks Fork of the Yellowstone River to the west and of Heart Mountain to the east await you. Pronghorn, mule deer, moose, elk, and grizzly and black bears may be encountered along this trail. Waterfowl are often found at the lakes near the trailhead and soaring raptors are often sighted.
The trail is steep and arduous requiring good physical condition of both humans and horses. The trail is marked by trail signs, and then rock cairns as it winds up Bald Ridge. The middle and upper portions are not marked or constructed; users must pick their own route up the mountain. Volunteers are needed to help maintain the current trail and establish a new defined trail up Bald Ridge. Work will include vegetation removal, surface water control using water bars, grade dips and ponding, removal of roots, stumps, and rocks, improving drainage, fixing tread creep, slough and berm work, and signage and marker installations.
AHS acknowledges with gratitude that this project takes place on the traditional lands of the Očhéthi Šakówiŋ, Eastern Shoshone, Cheyenne and Apsaalooké (Crow) peoples past and present. We honor the land itself, the Indigenous communities who have stewarded this land for generations, and those who continue to steward these lands today. AHS invites all volunteers to join us in our commitment to support and amplify the work of Indigenous communities as they work to dismantle the systems of oppression that these communities continue to face today.
Register