Letchworth State Park – 2023 Volunteer Vacations
June 11 @ 5:00 pm

-

June 17 @ 10:00 am
Trip Navigation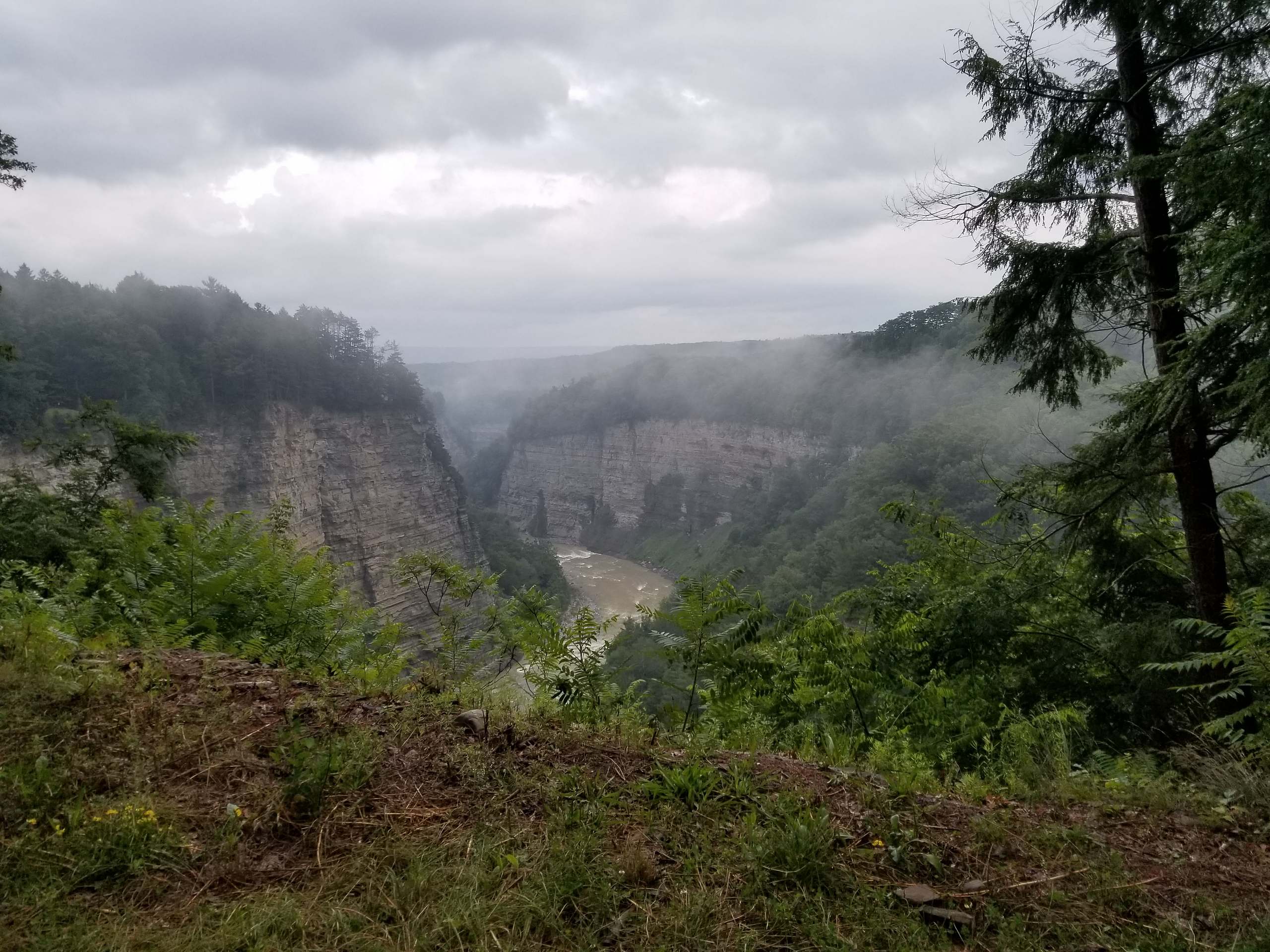 Join this project and continue the work that American Hiking Society Volunteers have contributed over several years in the heart of this beautiful park! Letchworth State Park, renowned as the "Grand Canyon of the East," is one of the most scenically magnificent areas in the eastern U.S. The Genesee River roars through the gorge over three major waterfalls between cliffs–as high as 600 feet in some places–surrounded by lush forests. Hikers can choose among 66 miles of hiking trails. Trails are also available for horseback riding, biking, snowmobiling, and cross-country skiing. Letchworth offers nature, history and performing arts programs, guided walks, tours, a summer lecture series, whitewater rafting, kayaking, a pool for swimming and hot air ballooning.
This project will take place on the Finger Lakes Branch Trail through Letchworth State Park. Volunteers will build on the work of previous volunteer vacations and continue to work on tread and drainage along the trail. This will include daily hikes up to 5 miles each day and digging drainage, re-shaping tread, and helping with minor re-routes. There are steep sections in and out of ravines in areas. Training will be provided on all aspects from using trail tools to doing trail work.
There is no experience needed to join a Volunteer Vacation! Your expert hosts will provide detailed instruction, tool demonstrations, and project oversight throughout the week. All you need is a willing attitude and to be in good physical condition to participate in moderate physical activity for approximately 6-8 hours a day with plenty of breaks, at your own pace. Find out more about what it's like to join a Volunteer Vacation and other frequently asked questions here.
AHS acknowledges with gratitude that this project takes place on the traditional lands of the Ho-de-no-sau-nee-ga (Haudenosaunee) and Onöndowa'ga:' (Seneca) peoples past and present. We honor the land itself, the Indigenous communities who have stewarded this land for generations, their deep and sacred connection to these lands, and those who continue to steward these lands today. We offer this land acknowledgement as the first of many steps to stand as an ally and amplify Indigenous voices. We invite the American Hiking Society community to join us through continued efforts to support Indigenous communities and learn more about the history of the lands on which we live, work and recreate.
Register