Mammoth Cave National Park, KY – Volunteer Vacations 2023
September 10 @ 6:00 pm

-

September 16 @ 10:00 am
Trip Navigation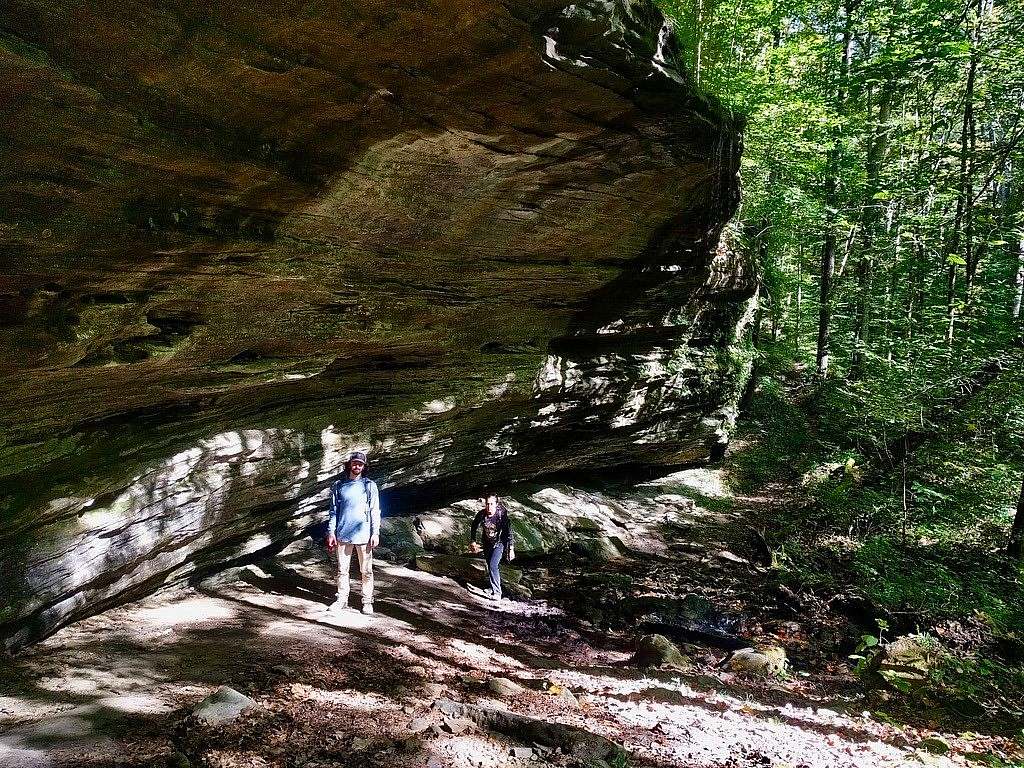 Join this project to support backcountry trail maintenance in Mammoth Cave National Park, and in your free time, explore the longest known cave system in the world! Mammoth Cave National Park is a park on two levels – 52,830 acres of reclaimed hardwood forest and winding riverways, and below it, the longest known cave system in the world, surveyed at 426 miles to date. Located within a day's drive of major population centers, it offers camping, hiking, horseback riding, bicycling, canoeing, picnicking, and cave tours. Mammoth Cave was established as a national park in 1941, later designated a World Heritage Site in 1981, and an International Biosphere Reserve in 1990. The Biosphere Reserve area was increased from 112,830 acres to 909,328 in 1996. In 2021 the park was certified as a Dark Sky Park by the International Dark Sky Association. The purpose of Mammoth Cave National Park is to preserve, protect, interpret, and study the internationally recognized biological and geologic features and processes associated with the longest known cave system in the world, the park's diverse forested, karst landscape, the Green and Nolin rivers, and extensive evidence of human history; and to provide and promote public enjoyment, recreation, and understanding.
During this Volunteer Vacation, volunteers will assist Mammoth Cave National Park staff with backcountry trail maintenance along heavily used equestrian trails. Volunteers will drive 1 – 7 miles per day from their structured housing location to the trailhead and park for the day. They will then meet with park staff for a safety briefing, collect trail tools/supplies/equipment and then hike 2 – 5 miles per day with their tools, water, and lunch to the worksite. Volunteers will assist park staff with the installation and/or repair of trail features designed to improve water drainage; build/repair trail surfaces to improve trail safety for the public; reduce soil erosion that will protect nearby waterways that drain into the river or cave environment; and relocate sections of downed trees (working with NPS Certified Chainsaw Operator) and remove encroaching vegetation to widen the trail corridor.
Volunteers will hike from the trailhead to the worksite and back out. Volunteers should expect to hike up to 2-5 miles daily. Volunteers must be able to carry their work tools/equipment (provided by the park) and enough personal food and water for the day. The trail surface on each trail is severely degraded from excessive traffic. Volunteers must be capable of navigating through uneven terrain where downed trees (will be cut and sections relocated) may be present across the trails. Volunteers will be exposed to unearthed rocks, mud, encroaching vegetation (thorned brush/shrubs, tree limbs, and poison ivy), prominent tick population, venomous snakes, and stinging insects.
Volunteers will drive back and forth on paved roadway from the Maple Springs Housing Facility to the trailhead daily. Maple Springs Trailhead (0.7 miles from housing) or Lincoln Trailhead (~6.5 miles from housing) to park and meet the project supervisor. Distance from housing to the trailhead will vary depending on the amount of work done the previous day. Once work has reached the midpoint of the trail, volunteers will park at the opposite end of the trail and hike in to commence work at the midpoint and hike back out to the vehicles daily.
There is no experience needed to join a Volunteer Vacation! Your expert hosts will provide detailed instruction, tool demonstrations, and project oversight throughout the week. All you need is a willing attitude and to be in good physical condition to participate in moderate physical activity for approximately 6-8 hours a day with plenty of breaks, at your own pace. Find out more about what it's like to join a Volunteer Vacation and other frequently asked questions here.
AHS acknowledges with gratitude that this project takes place on the traditional lands of the ᏣᎳᎫᏪᏘᏱ Tsalaguwetiyi (Cherokee, East), S'atsoyaha (Yuchi) and Shawandasse Tula (Shawanwaki/Shawnee) peoples past and present. We honor the land itself, the Indigenous communities who have stewarded this land for generations, their deep and sacred connection to these lands, and those who continue to steward these lands today. We offer this land acknowledgement as the first of many steps to stand as an ally and amplify Indigenous voices. We invite the American Hiking Society community to join us through continued efforts to support Indigenous communities and learn more about the history of the lands on which we live, work and recreate.
Register