Boundary Waters Canoe Area Wilderness, MN – Volunteer Vacations 2023
May 21 @ 3:00 pm

-

May 27 @ 10:00 am
Trip Navigation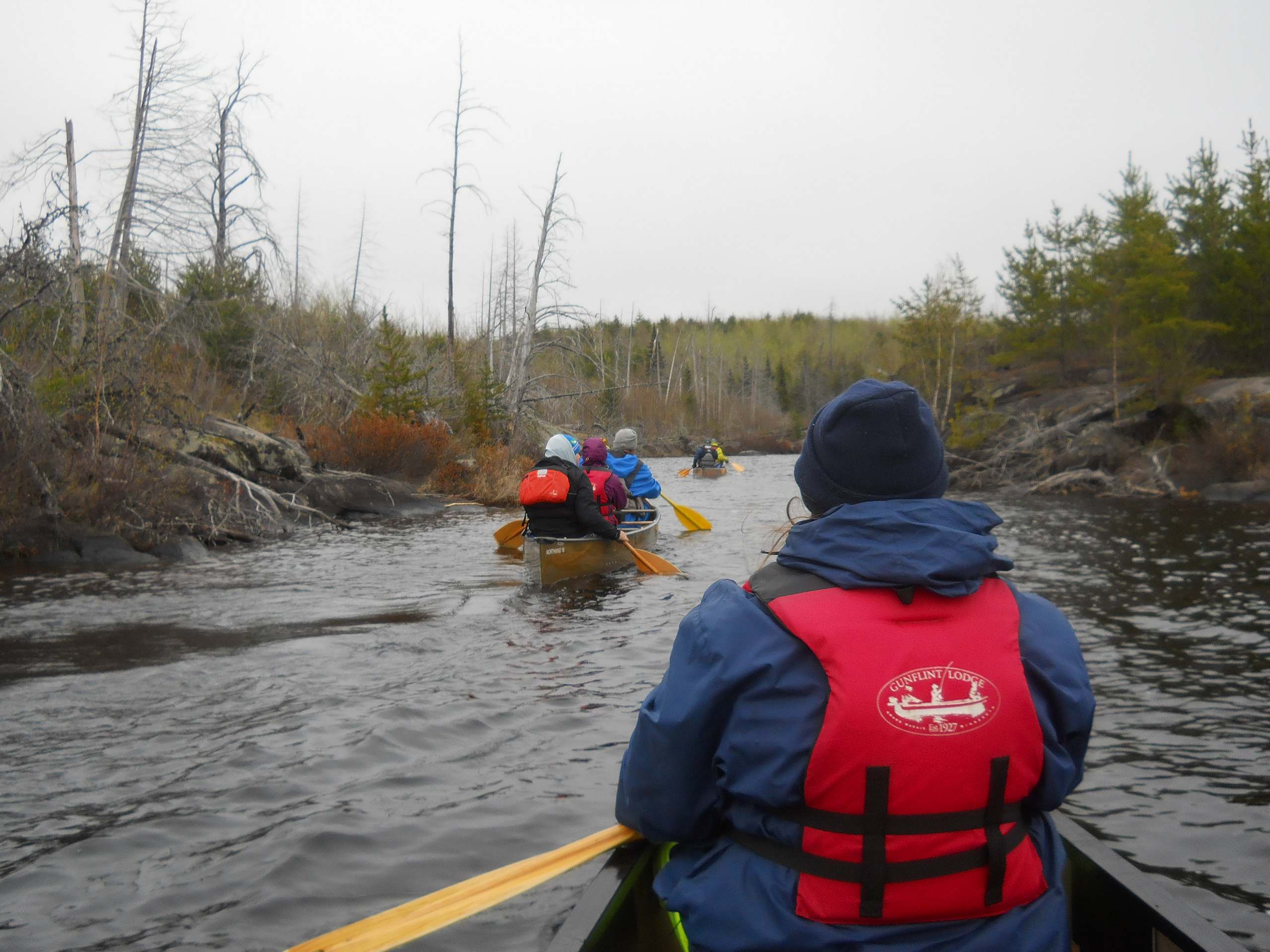 Get your hiking boots and canoe paddles ready for this backcountry adventure into the Boundary Waters Canoe Area Wilderness! Join the North Country Trail Association and help conduct much needed maintenance on a remote 5-mile stretch of the Kekekabic / North Country Trail. The million-acre Boundary Waters Canoe Area Wilderness (BWCAW) is a stunningly beautiful designated wilderness area located in the northeastern tip of Minnesota. It is a unique landscape that is made up of equal parts water (lakes, rivers, and wetlands) and land (boreal forest). While canoeing is the dominant use of the Wilderness, there are 200 miles of hiking trails within the BWCAW including the Kekekabic and Border Route Trails – two components of the North Country National Scenic Trail. The Kekekabic Trail (Kek) was damaged by the historic 1999 windstorm but the forest has regenerated along with thick brush and young trees. The job of the crew will be to keep open a corridor through the forest and brush for hikers to follow. The crew will be working between Thomas and Strup Lakes and camping on/near Thomas Lake. This Kek section features large wetlands, small lakes, rocky knobs, and young mixed coniferous-hardwood forests. Canoeing on a BWCAW lake, fishing, or hiking may be enjoyed right from the group campsite.
Volunteers will canoe to set up a base camp on/near Thomas Pond within the Boundary Waters Canoe Area Wilderness, canoeing a distance of approximately 11.5 miles. There is a distance of approximately 1.1 miles of portage trails included in this total. Following that, the crew will perform basic maintenance on a remote 5-mile stretch of the Kekekabic / North Country Trail. The work will entail using hand tools (Silky saws, crosscut saw, loppers, and hedge trimmers) to maintain an open trail corridor. Volunteers should expect to hike up to 10 miles round trip per day with minimal elevation gain over rough, primitive trail tread.
There is no experience needed to join a Volunteer Vacation! Your expert hosts will provide detailed instruction, tool demonstrations, and project oversight throughout the week. All you need is a willing attitude and to be in good physical condition to participate in moderate physical activity for approximately 6-8 hours a day with plenty of breaks, at your own pace. Find out more about what it's like to join a Volunteer Vacation and other frequently asked questions here.
AHS acknowledges with gratitude that this project takes place on the traditional lands of the Anishinabewaki and Očhéthi Šakówiŋ peoples past and present. We honor the land itself, the Indigenous communities who have stewarded this land for generations, their deep and sacred connection to these lands, and those who continue to steward these lands today. We offer this land acknowledgement as the first of many steps to stand as an ally and amplify Indigenous voices. We invite the American Hiking Society community to join us through continued efforts to support Indigenous communities and learn more about the history of the lands on which we live, work and recreate.
Register