Find a trip that is right for you!  We have provided a few different ways to ensure you find a trip that meets your availability, comfort level, and desired location.
Search by project state, project rating, accommodations, and hiking distance below.
View the full listing of 2018 Volunteer Vacations in a condensed listing to easily compare trips.
---

Stanislaus National Forest
Trip Navigation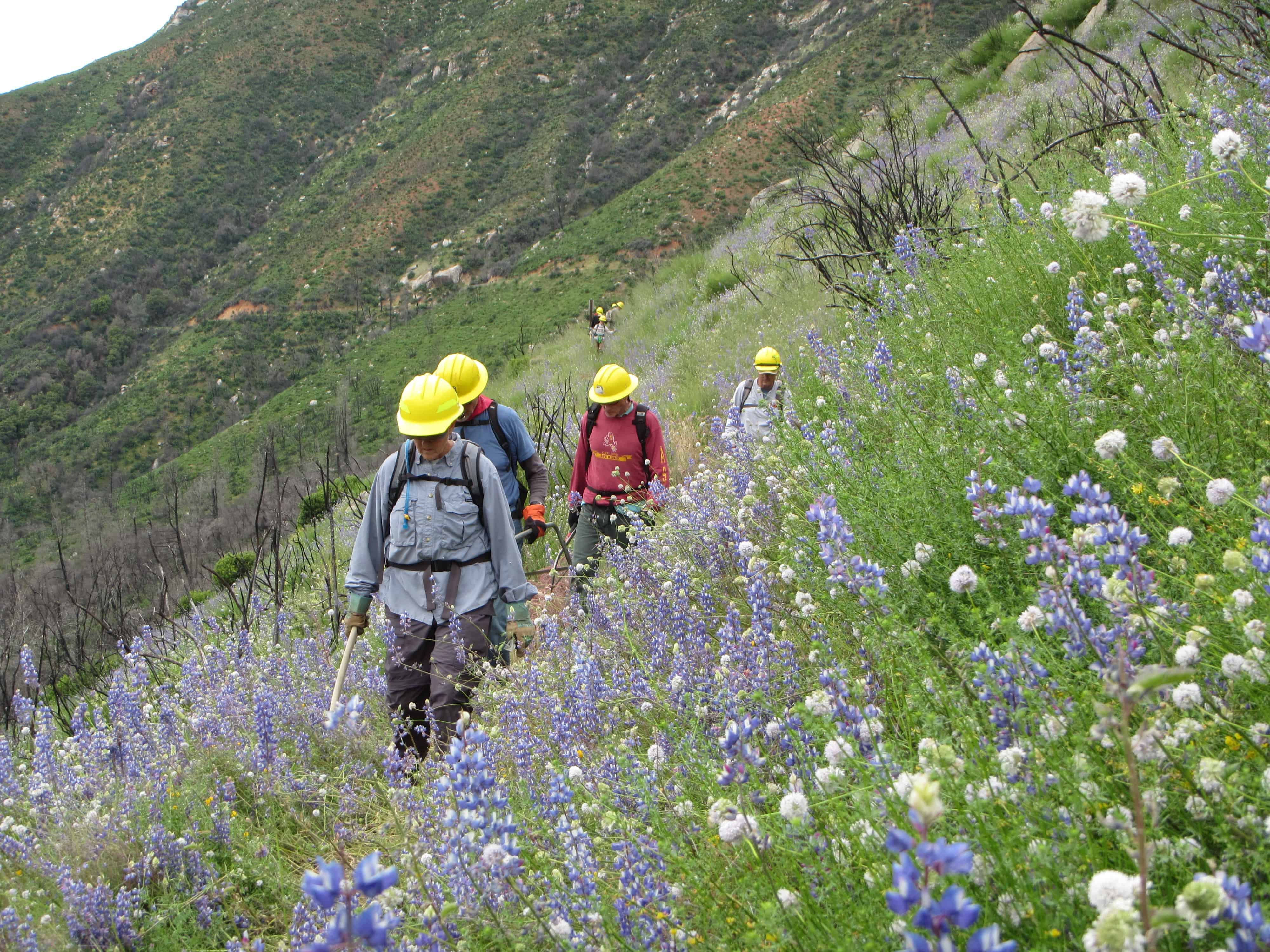 In 2013 the catastrophic Rim Fire burned over 257,000 acres of the Forest, including over 20 miles of hiking trails and the need to plant over 7.5 million trees. We are in the forth year of the recovery process and need help with trail reconstruction including replacing features like water bars, steps, and in many cases re-benching the trails. Erosion, rock slides, noxious weeds, and downed trees are impacting the integrity and use of the trails and need to be removed or utilized in the repair work. We are starting with our most popular hiking, backpacking, and equestrian trails in the community of Groveland and on the Groveland District. These trails follow the majestic Tuolumne Wild and Scenic River. We will spend days conducting trail repairs, preparing the land for planting trees and, if water flow and levels cooperate, spend one day rafting down either the class IV+ Tuolumne Wild & Scenic River or the lazy Merced Wild & Scenic River in Yosemite Valley. We will be based out of a bunkhouse provided by Hetch Hetchy Water & Power. We will be working on the Preston Falls trail which is located very near the bunkhouse.  We can walk the groups to the trail head or take a two minute drive. We will be transported by van to the put-in site and picked up at the take-out site on the river day. US Forest Service River Patrol Rangers and partners will lead the river trip and Groveland Recreation Staff and partners such as the Groveland Trail Heads will lead the trail and tree planting work. All river gear will be provided.